The internet was on fire yesterday after Prince Harry and Meghan Markle dropped truth bombshell after truth bombshell in an interview with Oprah. It's the first one they've entertained as a couple since they "stepped back" from the royal family in early 2020. One of the most shocking things the Duke and Duchess of Sussex revealed was that someone in the royal family was concerned about baby Archie's skin color and that Meghan's mental health deteriorated to the point where she considered suicide. The two-hour interview also touched on their current relationships with the members of the family, watching The Crown, and the gender reveal of their unborn baby — it's a girl!
After all this info, the internet was divided in more ways than one. There were supporters of the couple, there were haters (Piers Morgan, anyone?), and there are those who prefer to watch the spectacle from the sidelines while making memes. Oprah's interview might have been heavy, but here's how the internet is coping with it.
If the Queen was a YouTuber
Who made this?😭😭 pic.twitter.com/ejss2PEJzo

— Shaq (@ShoRizzy) March 8, 2021
The Queen after watching the Harry and Megan interview pic.twitter.com/qRwdSiuESh

— Kurt (@Kurt0411Fifa) March 8, 2021
"hi guys, lotta rumours on the timeline tonight so i just wanted to go live to share some truths" pic.twitter.com/eS3WLKDIYT

— David Mack (@davidmackau) March 8, 2021
"It is I, Elizabeth, come to explain things."
The Crown writers getting new material
the crown writers' room right now pic.twitter.com/OhiYwpcx1v

— maya KAIT DAY (@corrinsfilm) March 8, 2021
Writers and producers of The Crown watching this interview like #HarryandMeghanonOprah pic.twitter.com/yvCgQpVlFx

— Steve Gaizick (@Stever_Nation) March 8, 2021
Season 5 basically wrote itself.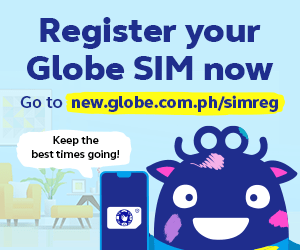 The beginning of the end
— Dana Schwartz (@DanaSchwartzzz) March 8, 2021
Except… who are we kidding?
Spill
ONCE AGAIN AMERICA WILL DEFEAT THE BRITISH MONARCHY BY SPILLING TEA

— Gabrielle Cornish (@gcornish91) March 8, 2021
🍵🍵🍵
Princess Diana's foresight
*The Royals cut off Prince Harry off financially*

Princess Diana: #HarryandMeghanonOprah pic.twitter.com/coSt4h5iVv

— Siobhain (@summer0001) March 8, 2021
He could have never left without the money Diana left. #HarryandMeghanonOprah pic.twitter.com/QfVdMdOGOO

— Ashley (@asophia09) March 8, 2021
Diana's watching all this from above.
The 'swatch'
the royal family deciding if archie will get a title or not #HarryandMeghanonOprah pic.twitter.com/0f2FJ3UcPV

— libby (@whatalib) March 8, 2021
STOPPPPP what y'all put in the Queen's hand??😭 pic.twitter.com/XlyG3hMTrT

— nathan (@868nathan) March 8, 2021
Pretty sure this was a close representation of what actually happened.
Princess Diana's watching it all
Princess Diana's ghost chasing the Queen around the halls of Buckingham Palace after watching the interview #HarryandMeghanonOprah pic.twitter.com/4lvDc4FVCm

— Tashdeed Faruk (@TKFaruk8) March 8, 2021
diana watching the fantasy of the royal family fairytale crumble

— A.J. | he/him/his (@ajhisnandez) March 8, 2021
30 years later, here we are.
It's a Kpop thing
they're cleaning the queen's searches i cant breathe https://t.co/DiQ54n19rr

— ً (@yangtheworld) March 8, 2021
The Queen can't know people are talking smack about her on Twitter!
Check us out on Facebook and Instagram and be the first to know about the latest news and coolest trends!