Today's Twitter (Literal) Kalat: The Messy Roommate Saga in Memes
Sep 19, 2023 &nbsp • &nbsp Meryl Medel
If you're not chronically online like the rest of us, you probably haven't seen the (quite literal) mess that went viral on Twitter last night. One Twitter thread went viral after it detailed how a certain college roommate left their room in a nauseating mess, and the internet was shookt.
What happened
In the viral thread, a University of the Philippines Los Banos student called out his former roommate (henceforth referred to as "Messy Roommate") for being a "scholar advocating for social/cultural justice" online but lacking "basic human decency" in person.
The Twitter user then detailed how Messy Roommate left trash, spoiled food, used tissue, and dirty laundry all around his room and even their shared spaces. Despite being asked to fix his mess several times, Messy Roommate didn't do anything, claiming he was busy.
Unfortunately, the mess got so bad that the housemates then became ill, contracting eye and skin infections and even triggering their asthma. And so, his housemates took it upon themselves to clean the place.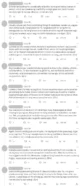 According to the Twitter user, Messy Roommate has since vacated their shared space but still left quite a mess. Another friend shared a photo of the room. You be the judge:

Cleaning (virtually)
Pinoy Twitter couldn't help but chime in, even ~cleaning~ the chaos left behind by Messy Roommate with a little help from Photoshop.
para walang away, ako na nag linis pic.twitter.com/VraNuxPVAy

— Ricardow 🦋 (@ricardow_cn) September 18, 2023
Another even repainted the room, and then replaced the wallpaper and the curtains.
Available pa po isang room color red po thankyou dm nlng po HAHAHA pic.twitter.com/G9Rfcqq8Yu

— Timothy (@Ed_Mar019) September 18, 2023
And someone added furniture too. Is this The Sims (Pinoy Twitter version)?
nilagyan ko na ng gamit yong pininturahan ni @Ed_Mar019 pic.twitter.com/pl8RMGBRvw

— aeo (@urtle_) September 19, 2023
A few others kept things in the virtual world with Bondee and that one particular ad that's perfectly reminiscent of the mess of a room.
add nyo po ako sa bondee https://t.co/PcqrNTG9d4 pic.twitter.com/BeME667MmY

— vico blanco (@vicentejian) September 18, 2023
Cleaning playlist
Some Twitter users have thought of the perfect songs dedicated to Messy Roommate and his shambles of a room:

Or for those who are just bored, just spot the difference between these two rooms. Might be hard with how much of a mess it is.
SPOT 5 DIFFERENCES pic.twitter.com/shJYlM7nr5

— solomon (@M0RNINGWOODZ) September 18, 2023
What are your thoughts on this viral Twitter fiasco? Tell us below!