8 Predictions for the 2015 Metro Manila Film Festival
Dec 19, 2015 &nbsp • &nbsp 8List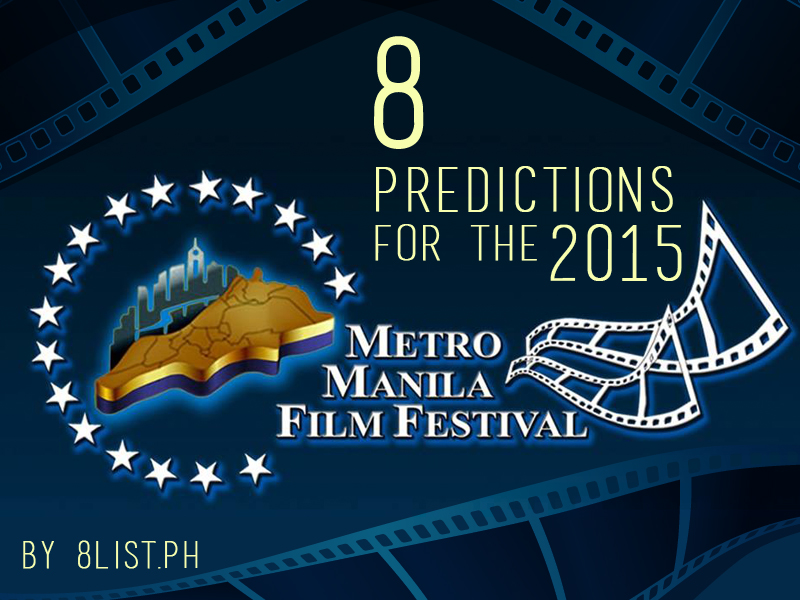 2015's hottest loveteams like AlDub (My Bebe Love: #KiligPaMore) and JaDine (The Beauty and the Bestie) will be on the silver screen at this year's Metro Manila Film Festival. It will be the perfect Christmas treat for their crazy fans.
The festival will also feature films with unique themes like those of Nilalang (starring Cesar Montano and Japanese actress Maria Ozawa) and the much-awaited drama Honor Thy Father (John Lloyd Cruz, Meryll Soriano). The New Wave section is booming in diversity with standouts like Tandem (JM De Guzman, Nico Antonio), Toto (Yul Servo) and Mandirigma (Luis Alandy, Pen Medina, Alywn Uytingco, Mon Confiado).
To get a peek at the 2015 MMFF movies, here are the trailers of the New Wave Section and Official Selection films:
NEW WAVE ENTRIES:
Toto
Directed by John Paul Su (The Refuse, Springtime)
Produced by Toto SCM Production and Central Digital Lab

Toto (Sid Lucero), a young Filipino room service attendant wants a US visa and he'll do anything to get it.
Tandem
Directed by King Palisoc (Babe, I Love You, Bang Bang Alley)
Produced by Quantum Films, Tuko Film Productions and Buchi Boy Films

Two brothers (JM De Guzman, Nico Antonio) are partners as riding in tandem criminals who crash into an unfortunate event in one of their scams and are forced to become high-profile hitmen.
Turo-Turo
Directed by Ray An Dulay (Bathhouse)
Produced by Handheld Entertainment Production

Turo-turo is a drama about fighting illiteracy amidst poverty. It stars Albert Silos and AJ Dee.
ARI: My Life with A King
Directed by Carlo Enciso Catu
Produced by the Holy Angel University
ARI is about a Kapampangan boy who doesn't know how to speak in Kapampangan and his search for the strange character that is the "King" of Kapampangan Poetry.
The film is also the in the official selection of the 2015 Harlem International Film Festival (New York) and the 2015 Vancouver International Film Festival (Canada).
Mandirigma
Directed by Arlyn Dela Cruz
Produced by Starquest Alliance Productions and Blank Pages Productions

Inspired by the Mamasapano incident, Mandirigma is an action-packed film told through the POV of a Philippine Marine who fights for the country in Mindanao. It stars Luis Alandy, Pen Medina, Alywn Uytingco and Mon Confiado.
OFFICIAL SELECTION:
Buy Now, Die Later
Directed by Randolph Longjas (Ang Turkey Man ay Pabo Rin)
Produced by Quantum Films, MJM Production, Tuko Film Productions and Buchi Boy Films

The film tells the story of a photographer, a wannabe superstar and a loveless gay man who buy items that can make their dreams come true from a mysterious store. But their dreams almost immediately turn into nightmares. If you're familiar with Stephen King's Needful Things, you'll get the idea.
Buy Now, Die Later stars Vhong Navarro, Alex Gonzaga, John Lapus and TJ Trinidad.
All You Need is Pag-Ibig
Directed by Antoinette Jadaone (That Thing Called Tadhana, Six Degrees of Separation from Lilia Cuntapay)
Produced by Star Cinema
Starring Kris Aquino, Derek Ramsay, Jodi Sta. Maria, Ian Veneracion, Kim Chiu, Xian Lim, Ronaldo Valdez, Nova Villa, Pokwang, Bimby Aquino-Yap, All You Need is Pag-Ibig is about all kinds of love and how the people behind it get through life. (Basically, this.)
Nilalang
Directed by Pedring Lopez (Binhi)
Produced by Haunted Tower Pictures, WeLovePost, Parallax Studios and Viva Films
Tony (Cesar Montano), a forensics expert, teams up with Miyuki (Maria Ozawa) to solve the case of a centuries-old curse responsible for serial killings in Metro Manila. Sounds simple enough, but it really isn't. The title, which directly translates to creature, should tell you something.
Beauty and the Bestie
Directed by Wenn Deramas (Praybeyt Benjamin, Sisterakas)
Produced by Star Cinema and Viva Films
Ex-BFFs Ericka (Vice Ganda) and Emman (Coco Martin) reunite as Emman seeks the help of Ericka for his spy mission. The movie also stars Nadine Lustre and James Reid.
#WalangForever
#WalangForever Full Trailer 1Narito na ang pinakahihintay niyong lahat, ang first FULL TRAILER ng #WalangForeverKapag paulit ulit ang sakit maniniwala ka pa rin ba sa "forever"?

Posted by Jennylyn Mercado on Tuesday, December 1, 2015
Directed by Dan Villegas (English Only, Please, She's Dating the Gangster)
Produced by Quantum Films, MJM Production, Tuko Film Productions and Buchi Boy Films

#WalangForever follows ex-lovers Mia (Jennylyn Mercado) and Ethan's (Jericho Rosales) reunion and their journey to solving the pessimistic view of love and relating from their past relationship with each other.
Haunted Mansion
Directed by Jun Lana (Bwakaw, Barber's Tales)
Produced by Regal Entertainment
A group of classmates fight and are forced to stay an extra day in their class retreat house. But, instead of finding their way to forgiveness, they find mysterious things in the house.
Haunted Mansion stars Janella Salvador, Marlo Mortel, Jerome Ponce and Janice de Belen.
My Bebe Love: #KiligPaMore
Directed by Jose Javier Reyes (Kasal, Kasalai, Kasalo)
Produced by OctoArts Films, M-Zet Productions, APT Entertainment, GMA Films and MEDA Productions

My Bebe Love is about the two young lovers Dondi (Alden Richards) and Anna (Maine Mendoza) and their journey in love. The relationship of the two are against the wishes of Dondi's Aunt, Cora (Ai-Ai de las Alas), and Anna's father, Vito (Vic Sotto), who hate each other.
Honor Thy Father
Directed by Erik Matti (On The Job)
Produced by Reality Entertainment
In Honor Thy Father, Matti presents a suspenseful crime drama. It follows white collar swindlers Edgar (John Lloyd Cruz) and his wife Kaye (Meryll Soriano) as they try to survive the wrath of their latest victims.
The anticipated follow-up to 2013's On the Job was also in the official selection of the Toronto International Film Festival this year.
If you're done watching all the trailers, take a look at 8List.ph's predictions:
8. Best New Wave Picture: Tandem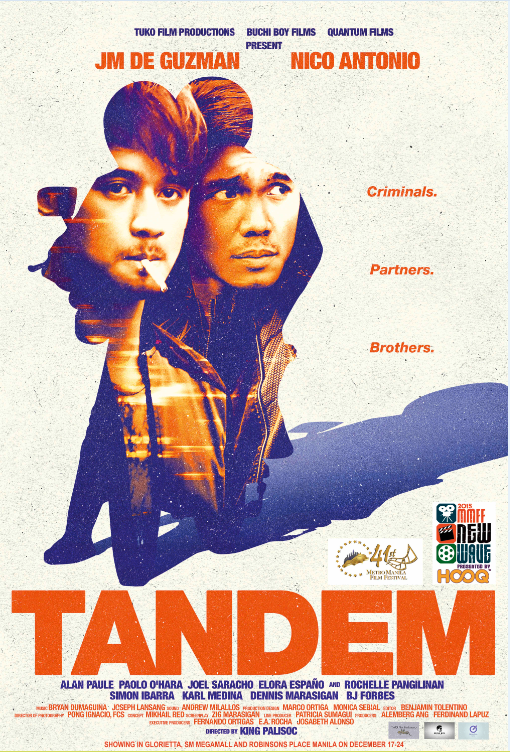 Riding in Tandem is one of the most used modus operandi in the country this year because the scam only requires two people, a motorcycle, and a naive victim. This modus makes the movie Tandem interesting because it shows the other side of the modus. The great array of actors and the interesting story may just help Tandem win the Best New Wave Picture award this year.
7. Best New Wave Actor: Nico Antonio

With an impressive filmography of diverse roles, Nico Antonio is one of the most talented and underrated actors today. In Tandem, Antonio veers away from his typical comedic roles and does a good job playing a criminal who does what he does for the survival of his own family.
6. Best Supporting Actor: Alden Richards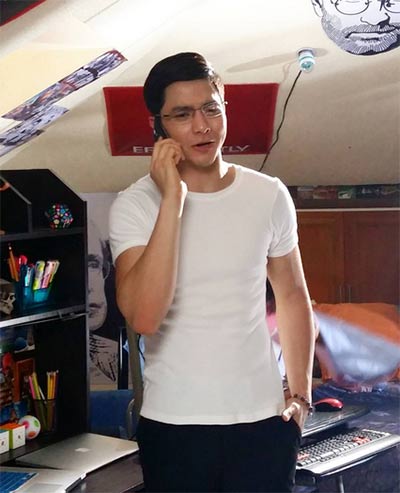 If you look past the AlDub noise and watch Richards' past telenovela appearances, you'll see that the guy's actually a very decent actor. And the fact that he can act as Mendoza's love-struck boyfriend and make the audience swoon every afternoon is enough proof of his great acting skills.
5. Best Supporting Actress: Meryll Soriano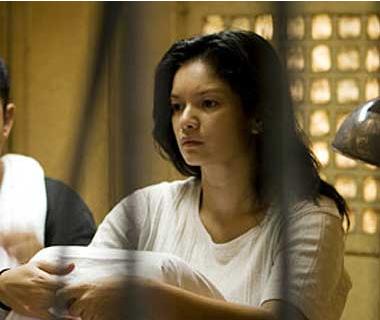 As one of the veteran actors in the festival, Soriano's role in the Matti-directed crime drama is truly one her most unique. Soriano shows a different side to her which makes her deserving of this award.
4. Best Actress: Jennylyn Mercado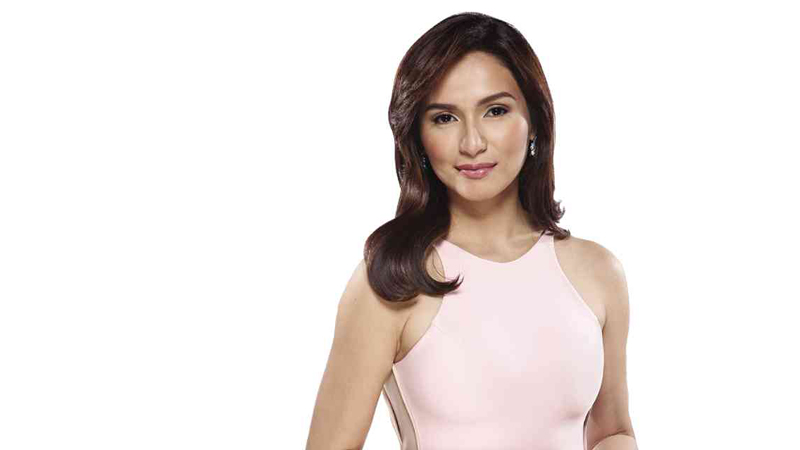 This is Mercado's second collaboration with director Dan Villegas after English Only Please. If they keep up or top last year's performance, it may just mean that Mercado will the crown for the second year.
3. Best Actor: John Lloyd Cruz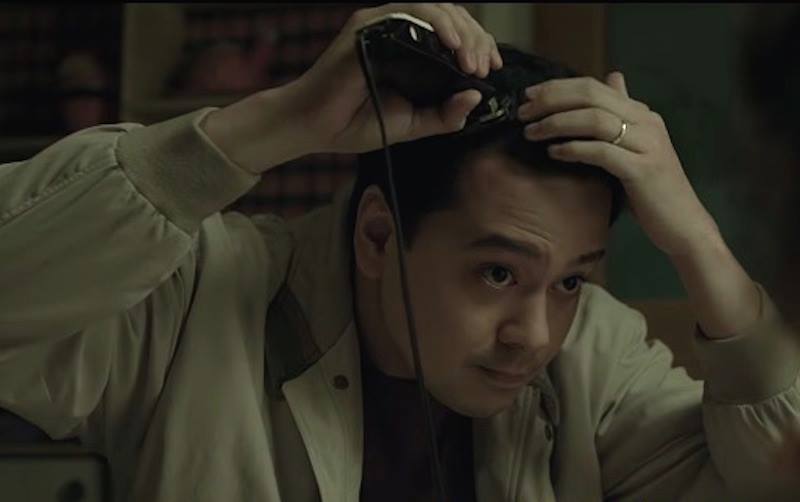 Cruz's performance in Honor Thy Father (so soon after A Second Chance) might just prove that Cruz is more than the boy-next-door type we're all used to seeing. Oh, and Cruz shaves his head in one scene of the film.
2. Best Picture: Honor Thy Father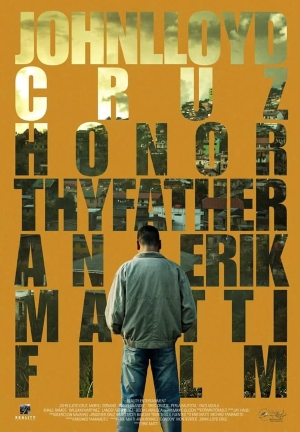 Director Erik Matti is at it again with making films that elevate the entire industry to another level. He takes us, once again, to the underbelly of a disturbingly familiar milieu, and the execution is intense and eye-opening.
1. Youth Choice Award: My Bebe Love: #KiligPaMore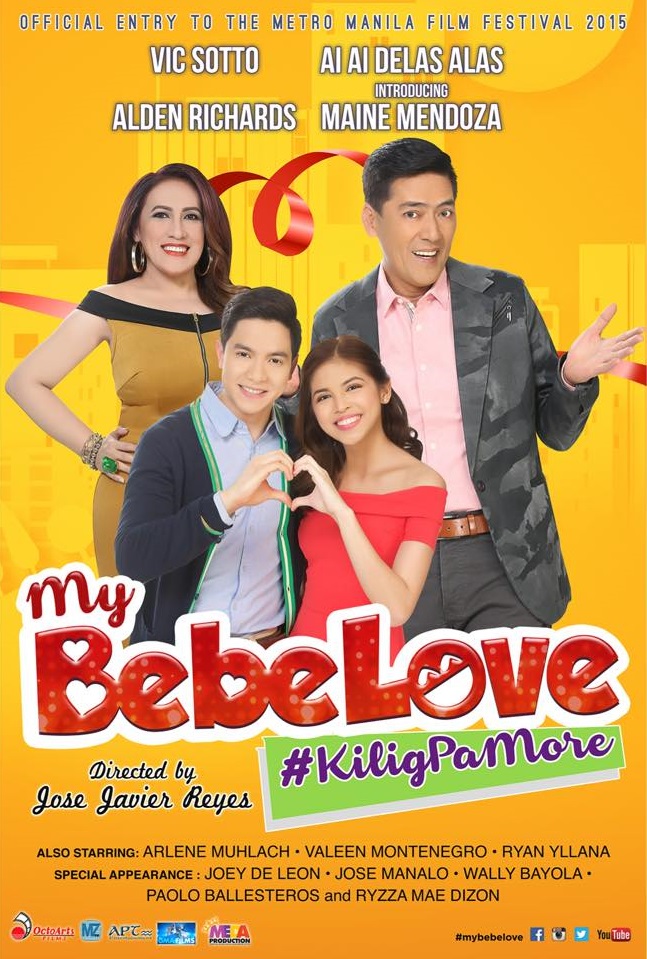 If AlDub has reached international waters, it'll undoubtedly win this award. Otherwise, AlDub fans will be on a Twitter rampage.
Excited for this year's MMFF? Share it with us in the comments below!