Last weekend, Rabiya Mateo was crowned Miss Universe Philippines 2020. But not everybody is happy for the Iloilo City muse. Shade has been thrown and rumors of a cheating scandal are swirling around the internet. The pageant watching crowd is divided on the issue, but the general public still doesn't know what exactly is going on. So what's the tea on this alleged Miss Universe Philippines cheating scandal?
Sandra Lemonon throws shade
It all started when Miss Taguig Sandra Lemonon started posting cryptic IG stories, saying that she was going to announce some big news and "speak facts".

That first story was too cryptic to get anything out of it, but then she followed it up with another story that said, "The truth always comes out. It's just about timing. Karma is real… soon… Because we deserve justice."

Juicy.
Speculations
It took the pageant watching crowd no time at all to start speculating about what Sandra might've been alluding to. Rumors started spreading about Rabiya Mateo bringing her own glam team to the pageant (this is not allowed — the candidates are expected to do their own hair and makeup). Some have also insinuated that she was fed the questions for the Q&A portion.
But these are all hearsay — nobody has confirmed any of these rumors, so we actually still don't know what Sandra is talking about.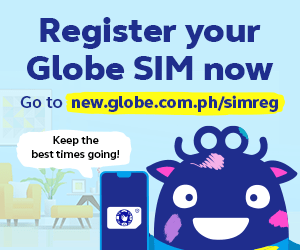 Michele Gumabao gets dragged in
At one point, Miss Quezon City Michele Gumabao (a fan favorite) was also dragged into the mess. Fans had noticed that Michele, who finished as 2nd runner-up, wasn't present for the Top 5 pictorial.
They also said that Michele had unfollowed Rabiya on Instagram, but it turns out that Michele had never followed Rabiya in the first place.
Later, Michele clarified that she had left the pageant while it was ongoing because she already found out the night before who had won. "I can handle defeat," she said. "I can't handle the people asking me why why why… I did my very best and I have no regrets."

Some say that Michele's absence in the final night showed a lack of sportsmanship, but at least she addressed the issue, right?
The online sagutan (feat. Shamcey Supsup)
It didn't take long before Bb. Pilipinas Universe 2011 Shamcey Supsup — who is also the Miss Universe Philippines National Director — took to social media to seemingly address the cheating allegations.
"To bear defeat with dignity, to accept criticism with poise, to receive honors with humility — these are the marks of a true QUEEN," she wrote on her Instagram stories.
But Sandra seemed to responde with this: "Accepting defeat graciously is one of many mark [sic] of being a queen. But what you forgot to say is that REAL queens play FAIR don't CHEAT."

She's not backing down.
Shamcey and Rabiya's advocates
Some pageant veterans and candidates couldn't help but speak up and address the rumors.
"Shamcey is not the kind of person to cheat or maneuver someone's fate, and I can attest that the result is as real as it gets," said Bb Pilipinas-Universe 2014 Mary Jean Lastimosa. "It's unfair that they're trying to stain Shamcey's efforts to make this pageant a fair stage for all the girls only because it didn't favor them."

Miss Davao Alaiza Malinao also took to social media to vouch for Rabiya.
"So deserving!!! Siya lang po nagme-make-up sa sarili niya," she wrote on her IG stories, addressing the glam team rumors.
Alaiza also wrote about Rabiya's work ethic, saying that she did not cheat and deserved the win:
"Habang naghihintay kami sa holding area, si Rabiya nasa gilid yan nagppractice mag-Q-and-A! Nung prelims, rumarampa yan sa hallway, as labas ng holding area namin para mag-practice ng swimsuit walk niya. MASIPAG si dzai. She worked hard! She's fair! She did not cheat. She is a deserving winner!"

Netizens react
Many pageant watchers were disappointed with Sandra's conduct, calling her a bitter, sore loser.

However, some also pointed out that just because she wants to speak up doesn't mean that she's bitter. After all, if you feel like something is wrong, shouldn't you say something?
Others also pointed out that Sandra had lost pageants previously, but she had never cried foul like this before. Because this was out of character for the beauty queen, there must be some truth to her comments… right?
Sandra Lemonon lost to Catriona Gray twice & she never mentioned any injustices and unfair treatment in the past. Therefore, there's really something wrong that made her speak up not only for herself, but also for the other contestants.

— YT Vince Montiero (@vince_montiero) October 25, 2020
Rabiya speaks up
Sunday night convo w/our new queen!👑 Miss Universe PH @rabiyamateo became emotional & got hurt by the wrongful accusations thrown at her by her co-candidates. But like a true queen, she chooses to be the bigger person. Check out a snippet fr the interview. Congrats Rabiya!!!👑 pic.twitter.com/F7jxIEjqIO

— Mj Marfori 🌍 (@mjmarfori) October 25, 2020
We can't help but feel for Rabiya Mateo, whose first days as Miss Universe Philippines have been tainted by these accusations. She should be on top of the world, but instead, she's been forced to defend her legitimacy as the pageant winner.
In an interview with showbiz reporter MJ Marfori, she said:
"…Maybe because I wasn't a frontrunner… people didn't expect me to win. Now that I have the crown they are questioning my capability as a person, as a candidate. I know that I did everything and anything that I could during that night. And binigay ko talaga. And 'yong mga nagsasabi na the question was given to me that's why I answered that way, it wasn't given po sa akin.
"I did everything that I could to make Iloilo City proud. Of course it was painful because there are things na you can settle by talking with each other. At the end of the day this is a competition and being the bigger person in the picture, I need to understand where they're coming from."
Though we don't know the details about the incidents that caused this entire controversy, we can't deny that Rabiya has shown nothing but queen behavior since she won the crown.
We just want the tea truth
Even though Rabiya has already won our hearts, we're still waiting on Sandra Lemonon to spill the tea. This was her last update:
We'll give this to Sandra: she really knows how to build the suspense.
[We'll be updating this if/when Sandra decides to spill the tea. Watch this space.]
What do you think about this Miss Universe Philippines cheating controversy?