A night before the coronation night of Miss Universe Philippines 2021, the organization behind the pageant received criticism for one of their sponsors this year: fast fashion brand Shein. Here's what went down:
Shein sponsors MU PH 2021
The Miss Universe Philippines (MUP) Organization is sponsored by many different brands, including Belo Sun Expert, Jojo Bragais, BYS, Frontrow Philippines, and Center for Advanced Dentistry.
MUP also announced Shein as the Official Clothing Sponsor for the 2021 run. "We are thrilled to have Shein as the official clothing sponsor of Miss Universe Philippines after witnessing the growth of the brand in the Philippines over the past years and how they are able to empower women across the country with their stylish and elegant clothing," shares MUP Creative Director Jonas Gaffud.
The announcement was accompanied by photos of the Top 28 candidates in simple yet chic clothing from the sponsor. But what exactly is Shein?
Shein, a fast fashion brand
View this post on Instagram
Founded in 2008, Shein is an online fast fashion brand primarily selling women's wear. You've probably seen them on your Facebook ads, displaying boho dresses, graphic tees, and patterned blouses. Seems fine so far, right?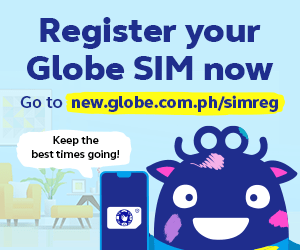 But netizens aren't happy
Facebook posts about the sponsorship are flooded with dismayed comments from concerned pageant fans. Many expressed disappointment and questioned MUP's integrity.





Why?
While popular with younger generations, Shein has had quite a few controversies. On top of the environmental concerns of its fast fashion nature, the brand has also been repeatedly accused of copying designs from indie artists.
Tonight I feel crushed, @SHEIN_official has stolen my Amelia sweater design.
Spent hours designing and brainstorming this design and it takes days to crochet each sweater. It's quite disheartening to see my hard work reduced to a machine made copy. 💔 pic.twitter.com/vLagM3WiKq

— _ (@TheElleyy) July 16, 2021

A recent case that went viral is the case of small fashion business Elexiay calling out Shein on Twitter for copying the design of a USD 330 crochet sweater handmade in Nigeria and selling it for a mass-produced price of USD 17. Closer to home is the case of Reclamare PH, who similarly called out the fashion brand for stealing their crochet design.
It's got a looong history of stealing
You might be thinking, MUP has already closed the sponsorship deal before these accusations came out, maybe they couldn't back out. But if the above case seems recent for you, more accusations have already resurfaced even before this year. In 2020, many other cases have popped up, like that of British independent brand Emma Warren Design. More cases have been popping up, and you'll find them on different social media websites like Twitter and Reddit.
This goes against MUP's theme
View this post on Instagram
According to MUP Director Shamcey Supsup, the theme is "INSPIRE YOU." But Shein's history of profiting off small businesses and indie designers is definitely against the MUP's current theme. Netizens find it ironic that the pageant's clothing sponsor is not rousing inspiration, but instead is extinguishing it within the fashion industry.
Support local instead
Netizens are calling for the MUP Organization to choose local fashion brands as its sponsor instead of a foreign and controversial fashion brand like Shein.




Still up to watch the finals of Miss Universe Philippines 2021?
View this post on Instagram
Here's when and where you can watch. The Miss Universe Philippines 2021 coronation night is scheduled today, September 30 from 6:30 to 11:00 PM. You can view the livestream through digital events platform KTX for a fee of PHP 499. Get your ticket here.
Follow us on Facebook, Twitter, Instagram, Tiktok, and Youtube for the l8est entertaining, useful, and informative lists!