Filipinos can only watch helplessly as upates about the missing cockfighters or sabungeros show up on the news. The case gets more disturbing by the day, especially when you realize this has been happening since last year. Why were these cockfighters abducted? Here's everything we know so far about the case.
Who are the missing sabungeros?
As of February 24, 2022, a total of 31 sabungeros have been reported missing to the Criminal Investigation and Detection Group (CIDG). The first case that was brought to authorities' attention was of six players who disappeared after going to a cockpit tournament in Manila last January. This was followed by four friends who also went missing after going to a cockfight in Sta. Cruz, Laguna. Since then, more players were reported missing in Bulacan, Laguna, and Rizal.
Manila CIDG chief Police Lieutenant Wilfredo Fabros Jr. said that the relatives of the missing six received anonymous phone calls that told them their relatives were taken to a white van. CIDG managed to trace the van in Tanay, Rizal and visited the area for investigation.
Some have been missing as early as May 2021
What's concerning is that this isn't a new case, even though the public has only learned about it recently. Two names added to the list of 31 missing sabungeros have reportedly been gone since May 2021. CIDG director Police Maj. Gen. Albert Ignatius Ferro said the nature of their disappearance was the same as the others. These two men also went to Sta. Cruz, Laguna for a cockfighting event last May. Many even believe that the number is more than 31 since these abductions could've been going on for years without authorities knowing.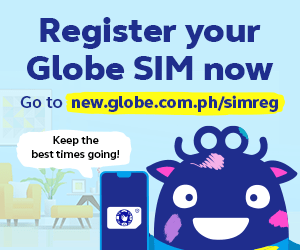 One abduction was caught on CCTV
In a chilling CCTV video, we see how one of the 31 missing sabungeros disappeared. A group of armed men stormed Ricardo "Jonjon" Lasco's house in Barangay San Lucas, San Pablo, Laguna last August 30, 2021. They're seen coming out of the house with Lasco and a box that allegedly contained jewelry and money. According to Emil Sumangil's "24 Oras" report, Lasco's relatives say he's a rooster breeder and master agent who handles online cockfighting bets.
A pregnant woman even got caught in the mess
A 22-year-old pregnant woman is among those missing. Reports say the woman — who was four months pregnant — went with her 30-year-old boyfriend to a cockfighting event in Laguna. They were last seen on January 7. The woman has been added to the list of the missing sabungeros.
Are they alive?
For Filipinos watching the news unfold, there's one question on everyone's mind — are missing sabungeros dead or alive? Philippine National Police (PNP) spokesperson Police Colonel Jean Fajardo says there is no hard evidence to determine the conditions of the sabungeros. They are still hoping that the missing are alive.

As for their families of the abducted, they held a vigil in front of the Commission on Human Rights (CHR) last February 15. They pleaded with authorities to do what they can with the investigation and to bring their loved ones home — dead or alive. Some families seem to have accepted that they might never get to see their relatives again but pleaded with the abductors that they would be given a chance for a proper burial.
A case of game-fixing?
Police have their speculations on what this case could be about — match-fixing. It's when sabungeros cheat the cockfight using roosters that are not too good or drugged up. They would then place their bets on the opponent so even when their own rooster gets defeated, they can still get money.
"Dito po yung tinatawag na doublecross sa labanan. Ang tawag sa term ng sabungero ay 'tsope,'" said PNP-CIDG director Ferro. "Pinapanalo nila yung hindi naman dapat manalo, para kumita sila at doon sila pupusta sa mananalo." Ferro believes this is where things went wrong for those involved. After all, you can't cheat on a game for a huge amount of money and not get away with it somehow.
Just how much money are we talking about here? The police have yet to investigate on that. But judging by the box of jewelry and money Lasco's abductors took with them, it's probably a hefty sum.
What's the police doing?
The National Bureau of Investigation (NBI) and the PNP are working together to crack the case and bring the missing sabungeros home. PNP chief Gen. Dionardo Carlos said that they already have "witness accounts and other pieces of evidence to aid in the probe." They are also looking into three persons of interest to shed some light on the investigation. These three people are believed to be financiers of the four sabungeros who recently went missing in Laguna.
One of the missing sabungeros' father also testified that it was the security guards at the arena who took his son, Jhon Claude Inonog. Inonog, one of the four, was able to call his father and tell him about the guards putting him and his friends in a vehicle. Security personnel from the cockpit arena in question was invited to the Senate hearing but none attended prompting the PNP to file complaints on obstruction of justice.
The CIDG has also coordinated with gaming tycoon Atong Ang to aid the investigation. Ang is known for elevating the cockfighting industry in the Philippines. Reports say that his security personnel have given their testimonies to assist with the investigation.
Senate has temporarily suspended online sabong
With the growing alarm and petitions from the families of those abducted, the Senate wants to suspend e-sabong until the cases have been resolved. Senator Francis Tolentino, also proposed the temporary removal of e-sabong payment from the GCash menu. Many Filipinos use this option to join online sabong. Philippine Amusement and Gaming Corp. (Pagcor) Vice President of E-Sabong Licensing Department Diane Erica Jogno, who was present during the Senate panel, assured everyone that Pagcor had no objections and that they're waiting for approval from the Office of the President.

Check us out on Facebook, Instagram, Twitter, and YouTube, and be the first to know about the latest news and coolest trends!