Moana: More Than Another Princess Story
Dec 8, 2016 &nbsp • &nbsp Mikhail Lecaros
The Leads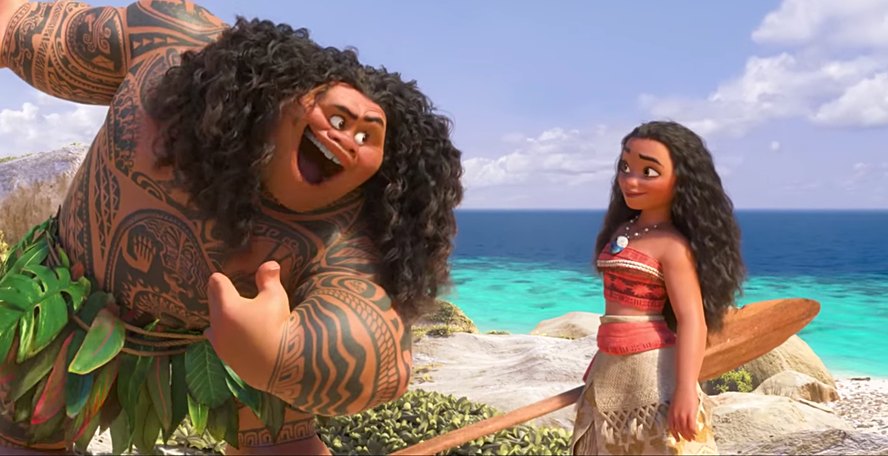 Moana and Maui are your classic mismatched pair who spend the first third of their screen time getting to know each other by way of bickering before warming up in the second third and eventually becoming lifelong pals. Fortunately, Cravalho and Johnson are talented and charming enough to make the "odd couple" routine feel fresh, proving that it's not the familiarity of the concept that gets it over, so much as the execution. Too bad they're friends by the end, we really enjoyed watching them try to one-up each other.
 The Culture
After the public relations nightmare that was 1995's Pocahontas, Disney took great pains to ensure the cultural authenticity of 1998's Mulan, going so far as preparing a special Mandarin edition with Jackie Chan as Shang (his version of 'I'll Make Man Out of You' is awesome). For Moana, the studio pulled out all the stops to make sure they got the Polynesian references and aesthetic right, even employing actors of the proper ethnicity to play the leads. Furthermore, Moana is also the first motion picture to be fully dubbed in the Tahitian language.
The Rock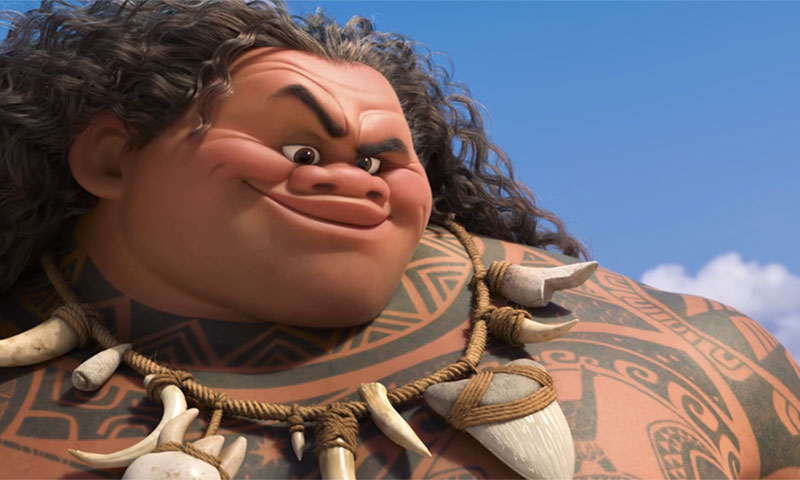 Whether he's singing his heart out or having an argument with one of his tattoos (it'll make sense when you see the film), Dwayne "The Rock" Johnson as Maui owns every second he's onscreen in much the same way that Robin Williams did in Aladdin. Like Williams, Johnson is considerate enough a performer to allow his co-stars their time to shine, but when your movie has the former "Most Electrifying Man in Sports Entertainment" himself as a Polynesian demi-god, it doesn't matter how high up the marquee your name is. Be sure to stay for the credits for more Maui!
Not your average Princess Story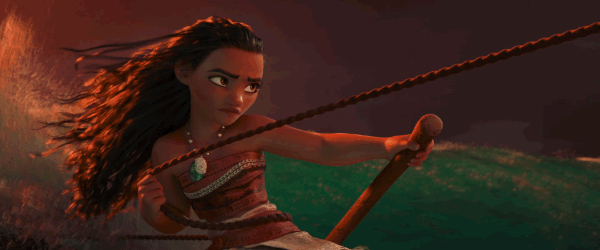 "If you wear a dress and have an animal sidekick, you're a princess," Maui tells Moana at some point, and while he may be right, this isn't your typical "I want" scenario with a princess ditching tradition to chase her dreams. From the outset, Moana is respectful, and fiercely proud of her heritage, yet strong willed enough not to let it dominate her destiny. She cares deeply for her people, and isn't anywhere near the stereotypical damsel in distress model that Frozen so brilliantly turned on its head. And seriously, who wouldn't want to be friends with The Rock?
When all is said and done, perhaps the most wondrous thing about Moana is that Disney, which made billions perpetuating princess stereotypes for so many decades, is now leading the charge to let little girls everywhere know that they can be heroes too.
A whole new world, indeed.
What were your favorite moments from "Moana"? Tell us about them below!