8 Movies That'll Actually Make You Happy to Be Single AF
Feb 12, 2020 &nbsp • &nbsp Cristina Morales
It's that time of the year again where couples are just flaunting their happiness shamelessly with little regard for single folks' feelings. While it's easy to give in to the self-pity and wallow in your misery, that isn't the only way to respond to this blatant disrespect of your personhood these love-filled festivities. Just in case you need reminding, there's nothing wrong with being single. Here are some movies for single guys and girls that will make you so much more grateful for your independent status.
Begin Again (2013)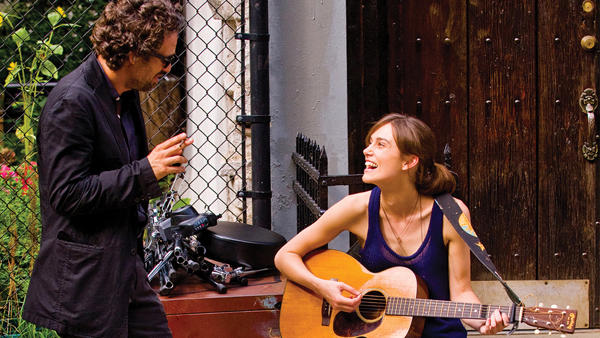 What comes after heartbreak? Do you believe in life after love? This music-filled movie from the makers of the 2007 movie Once will lift your spirits and make you answer Cher's question with a resounding YES.
When songwriter Gretta (Kiera Knightly) finds out that her long-time boyfriend and musical collaborator Dave (Adam Levine) has cheated on her, she is left lost and directionless in a foreign city. This all changes when she catches the eye of Dan (Mark Ruffalo), a down-on-his-luck record-label exec. The film is full of musical gems for every stage of grief.
You can watch Begin Again on Amazon Prime.
An Education (2009)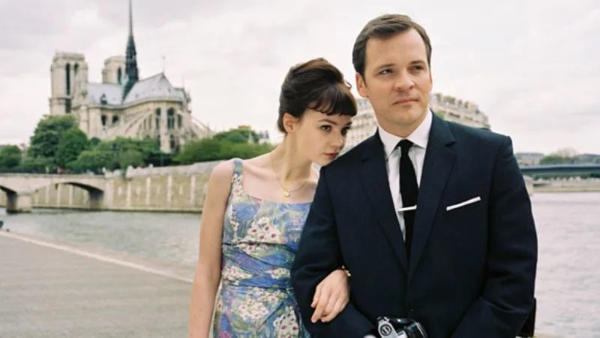 Relationships have so much to teach us, but some lessons don't have to be learned first-hand. **MILD SPOILERS FOLLOW** If you've ever fallen for who you thought was the man/woman of your dreams only to find out that he/she was a scumbag, this movie is for you. If you haven't, consider this movie as a cautionary tale.
Set in the 1960s, An Education is about a bright 16-year-old schoolgirl (played by Carey Mulligan, who was nominated for an Academy Award for her performance in the film) who falls in love with a much older man, David (Peter Sarsgaard). Written by Nick Hornby, this coming-of-age film will break your heart into tiny little pieces — in the most stylish way.
You can watch An Education on Amazon Prime.
Marriage Story (2019)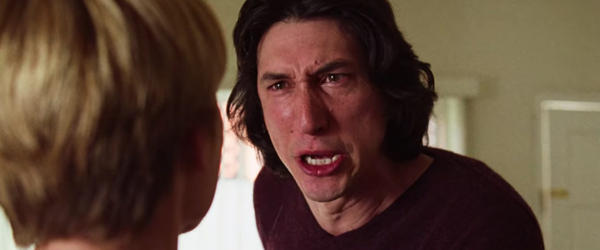 Even if you haven't gotten the chance to stream Marriage Story yet, you're already probably familiar with the much-memed yelling matches.
Starring Scarlett Johansson and Adam Driver (both of whom received Academy Award nominations for their performance here) Marriage Story chronicles a grueling divorce. Though it's done in the most compassionate way, this movie isn't easy to watch. If you've gone through a similar experience, it'll resonate with you and re-instill the belief that some relationships just aren't meant to last forever. And if you haven't and totally can't relate to the movie, thank your lucky stars and hope things stay that way.
You can stream Marriage Story on Netflix now.
Downhill (2020)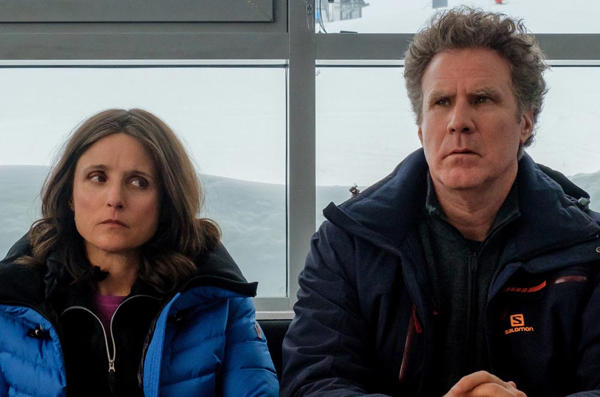 Ever seen a couple arguing in public and think, "I'm so glad I'm not them?" Take that feeling, distill it into film, and you get Downhill.
Based on the 2014 French film Force Majeure, the film is about a married couple (Julia Louis-Dreyfus and Will Ferrell) on a family ski vacation in the Alps. When they barely escape an avalanche in the Alps, they are forced to reevaluate their marriage. And it ain't pretty. Louis-Dreyfus and Ferrell play a mismatched couple so perfectly that watching them onscreen is schadenfreude at its finest.
Downhill is showing in cinemas now.
The First Wives Club (1996)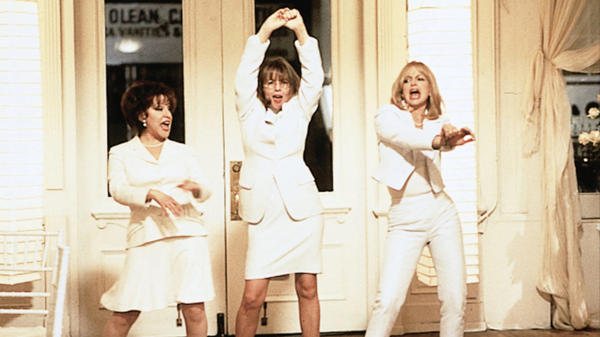 Hell hath no fury like a woman scorned — and these women make revenge look fabulous.
The First Wives Club is a classic comedy-drama about three middle-aged college friends (Bette Midler, Goldie Hawn, Diane Keaton) who reunite after a former classmate's suicide. They all have one thing in common: their husbands left them for younger women. These women decide to band together to formulate plans to make their exes' lives as miserable as possible.
You can watch The First Wives Club on Amazon Prime.
Jennifer's Body (2009)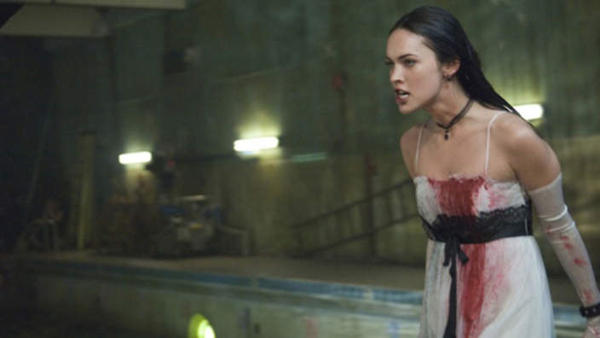 Now that we're on the topic of revenge, can we talk about Jennifer's Body? This movie flopped in 2009, and only recently have people started to realize that the film was, in fact, just ahead of its time.
If you firmly place yourself in the "Men Are Trash" camp, then you'll enjoy this satirical feminist horror-comedy film, which has the titular character (played by Megan Fox) literally eating up her male classmates. It's vengeful and funny and hella cathartic — just what the doctor ordered.
You can watch Jennifer's Body on Netflix.
Blue Valentine (2010)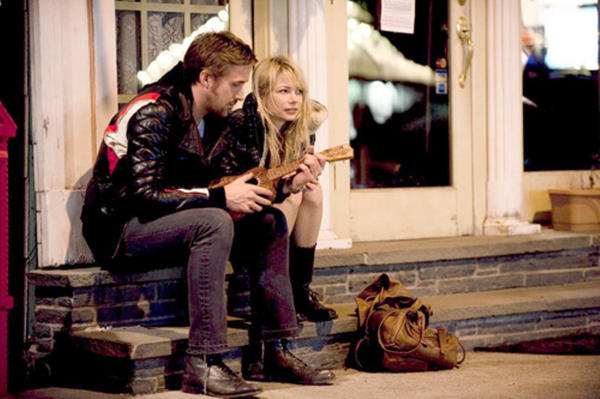 Blue Valentine tells the story of David (Ryan Gosling) and Cindy (Michelle Williams), a couple who have been together for several years but whose relationship reaches a deadlock when they realize that they're no longer compatible. The movie shows them falling in love, then chronicles the painful disintegration of their relationship. It's not easy to watch, but once it's over, you'll be glad you sat through it. Especially if you're single.
Moral of the story? Love sucks. Don't do it kids.
You can watch Blue Valentine on Amazon Prime.
My Best Friend's Wedding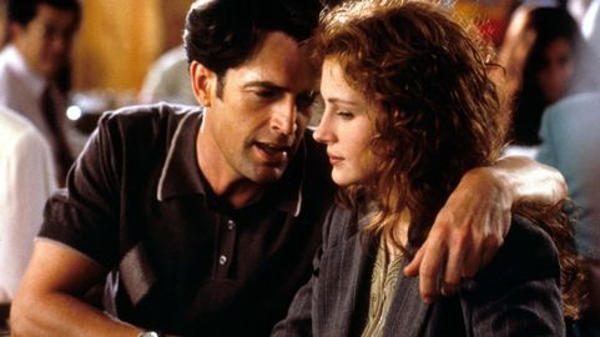 Whether or not you have a love life shouldn't be the be-all and end-all of your happiness. If there's anything you should learn from the list of movies for single guys and girls, it's this lesson from My Best Friend's Wedding: surround yourself with good friends who have your back and you're set for life. Singing and dancing are encouraged.
You can watch My Best Friend's Wedding on YouTube Movies.
What other movies for single guys and girls do you recommend? Let us know in the comments below!