Our president just started her very own Youtube channel! Actress and singer Nadine Lustre just dropped a link to her newly launched Youtube channel, saying she's "actually excited to do YT."
Im actually excited to do YT 🫶🏽https://t.co/jxgQBnWHas

— Nadine Lustre (@hello_nadine) February 15, 2023

She quickly followed up her tweet with another asking her followers for some suggestions on the content they would want to see on her channel. And her fans didn't disappoint! Here are some of what fans want to see on Nadine Lustre's Youtube channel.
All the Siargao content
View this post on Instagram
Since officially moving to Siargao, Nadine has given us glimpses of her happy island life through her Instagram posts and stories. But it seems fans want to see more of her life in Siargao, whether it's a day in her life at home or her recommended spots to visit around the island. Maybe we can even get a house tour!
Advocacies
View this post on Instagram
Nadine is also known for being outspoken in campaigning for her advocacies, such as environment and mental health. Fans want to see more of these important discussions on her new platform.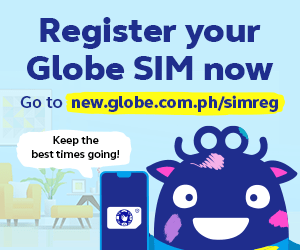 Interviews
Fans also want to see more of Nadine interviewing different people — maybe even as a mini series in her channel. Last December, she interviewed a content moderator in preparation for her movie Deleter. Many appreciated how she conducted the interview, making the conversation flow naturally and drawing out both informative thoughts and touching emotions from her conversation partner.
Intimate discussion on her filmography
View this post on Instagram
One fan also suggested doing intimate discussions on her previous work. Nadine has done a variety of genres and stories, and it would be interesting to see a look back on her past works from where she is now.
Fashion
View this post on Instagram
Also known as one of the fashion icons of this generation, Nadine just oozes charm and confidence whenever she poses for a picture or even just goes out and about. Aside from some fashion advice, fans want to see a peek into how Nadine does creative direction for her looks and outfits.
Food
View this post on Instagram
In recent years, Nadine has shared how she started being mindful of what she eats, trying to eat more healthily. Despite loving steak, she's changed her diet to pescatarian and vegetarian, and fans want to see how this lifestyle looks in her everyday life.
Travel
View this post on Instagram
Fans also want to see what she does when she's traveling around the country and outside of the country. How do you take those aesthetically pleasing, IG-worthy shots, Miss President? Share them with us, please!
Trying new things
View this post on Instagram
Fans also want to see their favorite singer-actress trying new activities like muay thai, pottery, or golf.
But honestly, fans are happy to see anything. One even said kahit tumulala lang daw si Miss Nadz. We just want to see our president!
Follow us on Facebook, Twitter, Instagram, Tiktok, and Youtube for the l8est entertaining, useful, and informative lists!