A wedding reception held at the National Museum of the Philippines last March 4, Saturday, sparked a bit of controversy online. Some netizens felt it was unnecessary to rent the National Museum of Natural History for a private event on a weekend — when the general public usually plans their visit. However, others had to disagree, saying that these private events play an important role as they help fund our museums. Which side are you on?
A lavish reception in a museum
After Dominque Cojuangco and Michael Hearn tied the knot at the San Agustin Church in Intramuros, they proceeded to the National Museum of Natural History for the reception. Those on the guest list include celebrities Ria Atayde and Sofia Andres, socialite Mimi Que, and Dr. Aivee Teo of the Aivee Group.
Netizens aren't pleased
Although the museum's one-day closure was announced days prior, Pinoys couldn't help but react to the official Facebook announcement.
"Wow reception hall," said one.
"Seryoso kayo taong bayan pa ang mag adjust para lang sa wedding reception Saturday pa ha," said another.
"Kaya pala sarado dahil sa mayayaman na iyan hahaha," read another comment.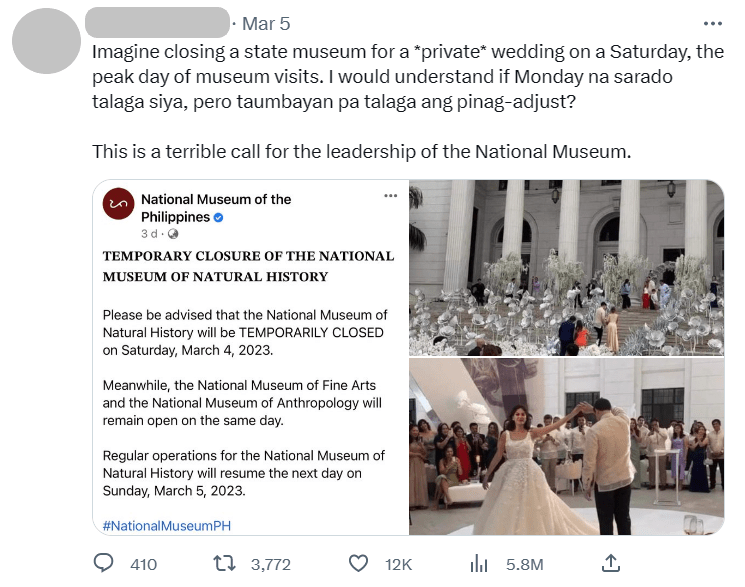 On Twitter, a tweet criticizing the wedding reception went viral.
"Imagine closing a state museum for a *private* wedding on a Saturday, the peak day of museum visits. I would understand if Monday na sarado talaga siya, pero taumbayan pa talaga ang pinag-adjust?," read the tweet which now has amassed 12.5k likes.
"This is a terrible call for the leadership of the National Museum," it continued.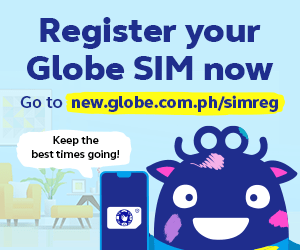 But some understand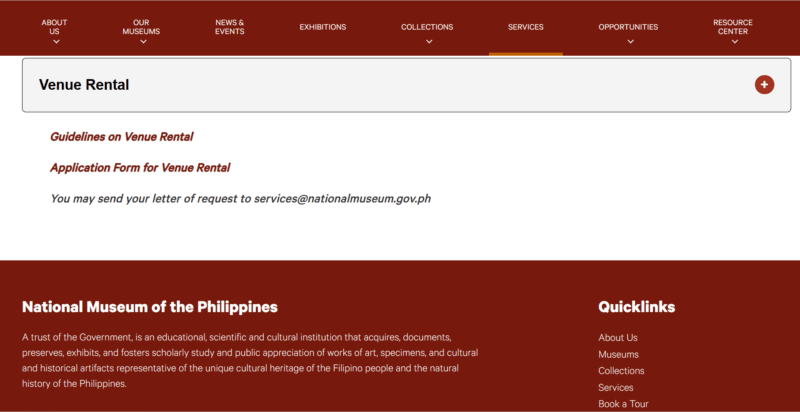 A quick look at the National Museum's website reveals it's open for venue rentals. One can even download the files for venue rental guidelines and the application form.
Looking at the guidelines, it's clear that those who want to rent out the place must jump through hoops — sending proposals, setting multiple meetings, sending a notarized Memorandum of Agreement, separate agreements for food catering services, etc. It's clear that if a private event pushes through, it has been through a lot of approvals.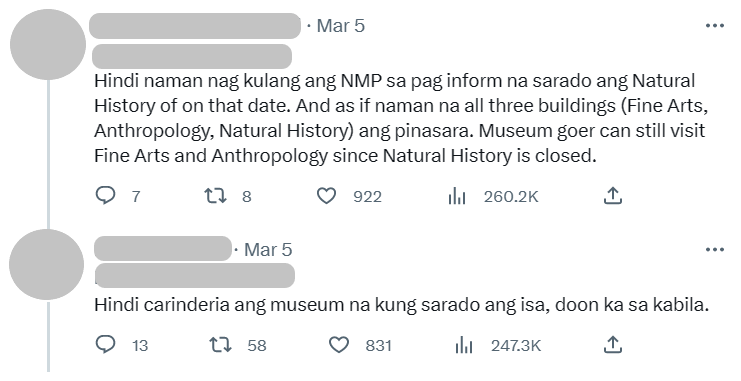 "Hindi naman nag kulang ang NMP sa pag inform na sarado ang Natural History of on that date," replied a netizen to the viral tweet. "And as if naman na all three buildings (Fine Arts, Anthropology, Natural History) ang pinasara. Museum goer can still visit Fine Arts and Anthropology since Natural History is closed."
"For comparison, the Met Gala, Museum sa New York, nagcoclose rin naman para sa isang private ball. At nag-abiso naman. Kung wedding rin, imagine the payment the couple made to the govt. (insert other matters here)," said another.
Extra income for the National Museum
Others also argued that private events like these help with the state museum's budget, especially now that entrance is permanently free of charge. The museum currently has a budget of around P444 million. Last year, National Museum director-general Jeremy Barns even asked for an additional P1.1 billion to fund the museum's repairs and maintenance, supplies and materials, general services, and more.
"Private events can really provide additional fundings. As far as I know, free pa rin ang entrance sa museum," argued one netizen.
"As an avid museum-goer, I don't have a problem with this. Nubayan, let the rich pay for the upkeep of the museum. Hirap kaya maka kuha ng funds for the conservatory," tweeted another. "Libre naman ang mag-pasok sa museum. There are 2 other museums to visit and exploring them can take a day."
How to mount your own private event at the National Museum
ICYDK, anyone can rent out the National Museum for a private event as long as they a) have the money for it and b) have the patience for going through a venue rental request. According to folks who have tried, approvals are difficult. But you can visit the National Museum's official website for more information.
What can you say about the National Museum renting out its space for private events?
Check us out on Facebook, Instagram, Twitter, TikTok, and YouTube, to be the first to know about the latest news and coolest trends!