Buckle up, hoop fans! The NBA Playoffs is here. It's like Christmas again, but only more intense and a little less love especially if your teams are going head-to-head. Now that the brackets and matches are arranged and ready to go, here are 8 events to watch out for in the first round of this year's Playoffs.
 Russell Westbrook versus James Harden
Need I say more? These two have been the most valuable players in the own corresponding teams. However, there can only been one league MVP. Tell me, what is more entertaining than seeing these two superstars go at it? This series will be one for the books, that's for sure.
LeBron James reunites with the Pacers
The king is ready to defend his title and the first stop will be against Paul George, Lance Stephenson and the Pacers. A reunion is set for James, who faced the Pacers three straight times while playing for the Miami Heat. With the beef between Stephenson and James, and Paul George's time for redemption, this shall be an intensified matchup for LeBron and the defending champs.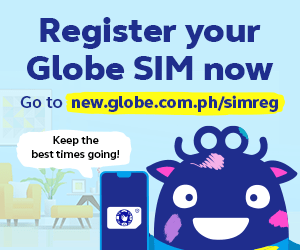 San Antonio Vs Memphis
Deja-vu indeed. It's "Grit and Grind" city versus the number two seeded San Antonio Spurs. It's the league's best two-way player Kawhi Leonard versus the cool-headed Mike Conley. Despite their injuries, the Grizzlies don't seem like the type to back down, but are they strong enough to battle Leonard and the Spurs? We'll have to find out.
Rondo versus his ex
Once upon a time, Rajon Rondo was part of the Boston Celtics where he had two finals appearances and won a championship. Today, Rondo finds himself as an underdog and part of the 8th seed team that will be going up against his ex-team's superstar Isaiah Thomas, who finished third in the NBA scoring standing with an average of 28.9 points. With Jimmy Butler and Dwayne Wade's presence for the Bulls, Wade was right when he said it's a tougher series compared to any first versus eight seed matchup.
Rudy Gobert Vs Deandre Jordan
Jazz vs Clippers. The team on the rise versus the team finding its way to become the best in the West. A showdown between both their powerhouses Rudy Gobert, a candidate for this year's Defensive Player of the year award and Clipper's star DeAndre Jordan. Aside from their team players, it's going to be interesting to watch these two battle especially knowing that both teams ended the season having the same record.
Atlanta Vs Washington
Another matchup that will keep you glued to your seat is between the Atlanta Hawks and Washington Wizards. These two teams are on the rise in the eastern conference as both teams are led by their own corresponding all stars. For the Wizards, there's John Wall, who had his best MVP like season this year and the improving Otto Porter Jr., while for the Hawks, there's Bradley Beal and Dwight Howard.
Giannis Antetokounmpo Vs. DeMar DeRozan
Speaking of superstars in the east, DeMar DeRozan has definitely stepped up this season. While for the Bucks, Giannis Antetokounmpo has had a breakout season as well. As both teams go head-to-head, it's going to be fun watching Malcolm Brogdon, Tony Snell and Kyle Lowry as well. Finally, the East has become fun to watch again.
Golden State Warriors: Ring or bust?
Before the season even started, a lot had their bet on the Warriors to win it all. With the arrival of Kevin Durant and the formation of a super like team, a complete redemption season is just 16 games away. It's going to be fun watching the playoff journey of the Warriors, who will begin their voyage against Damian Lillard and Trail Blazers in the first round.
P.S: Lillard mentioned that Portland will beat the Warriors in 6 games. Well, this will be fun to watch.
Who do you got on this Playoffs? Share with us your thoughts below!