Holy week has just begun and we're pretty sure you've taken a few days off to celebrate, pay respects, and vacay. Or you've set aside an entire day for catching up with the forty-seven seasons of television you've always said you're going to get around to finishing.
Well, if you really want to optimize your Netflix time, you'll want to take advantage of some of the the best tips and tricks, hacks and tweaks, none of which require intense technical know-how. May you never have some common-binge ever again.
Edit Your Viewing History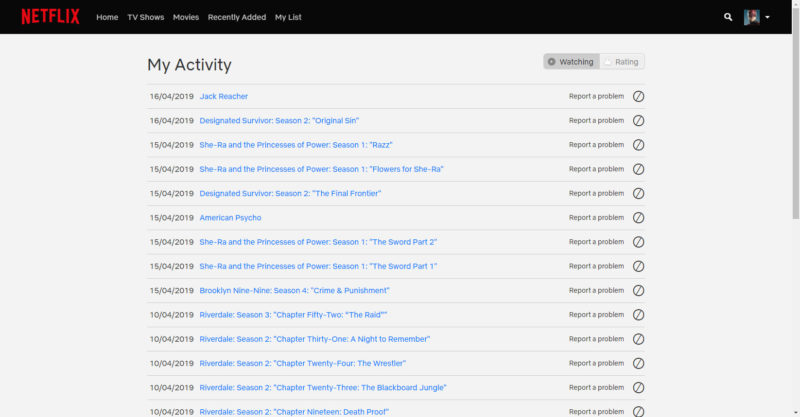 Image source: My own Netflix history
Maybe you don't want your partner to find out you've been skipping ahead of them in episodes. Or perhaps an ill-advised drunken decision to watch every single episode of the Boss Baby series is now screwing with your recommendation algorithm. No sweat, you can selectively delete views from your history. Prepare to be astonished by all the mistakes you've made before.
Use Codes To Access Very Specific Categories
Netflix tends towards serving up some of the blandest categories. "Binge-Worthy Dramas" and "Movies Featuring A Strong Female Lead" are pretty useless if your tastes are very… singular. When logged onto your browser, type: https://www.netflix.com/browse/genre/XXXX with XXXX being any code from here. At last, "understated independent dramas based on books" are just a link away.
Download Episodes And Movies To Your Device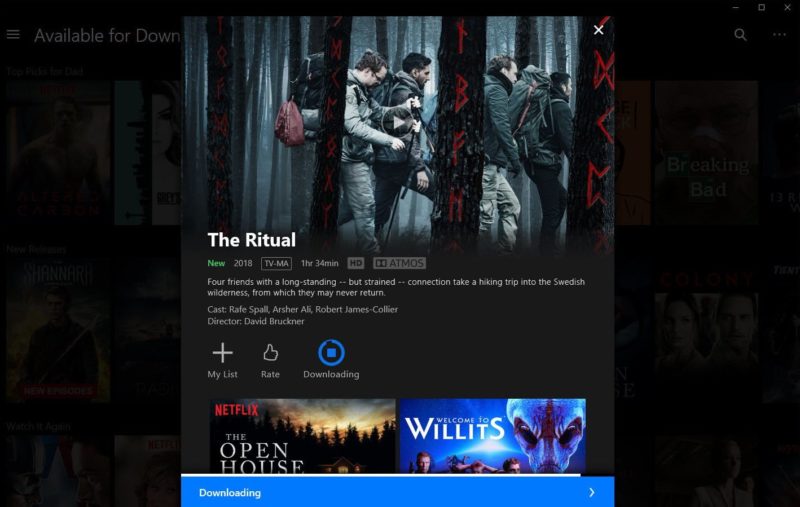 Image source: Digital Trends
Planning a long plane flight with no interest in burning through your mobile data? Then take advantage of one of Netflix's newer – and by newer I mean 2016 – features which is the ability to download select movies and TV shows. Be prepared for some quality binging in the air. This feature is only available on the mobile app and of course, requires some space on your device, but it's still rad to have.
Adjust Your Buffering Settings
If you prefer uninterrupted viewing when your connection dips, then you might want to adjust your buffering settings. Ideally that means optimizing your Internet settings, but you can also get into Netflix itself to fix stuff. While playing a title, hold down Ctrl+Shift+Opt/Alt+S to open up a "hidden" menu with buffering fixes and other streaming options.
If you're viewing on a console like an Xbox One or PlayStation 4, use the d-pad and input up, up, down, down, left, right, left, right, up, up, up, up to access the same menu. If you're on an Apple TV or any other streaming device, head to the Playback Settings of your account page. Select Auto or Low and content will continue to stream in lower quality when you suffer a sudden dip in Internet speed.
Make Netflix Into An Audiobook Player
Many, many titles on Netflix offer a feature called "Audio Description" or "Descriptive Audio," a feature originally intended for blind users that narrates the entire experience. But sighted users can find value in it too. If you're moving around dusting your home, folding laundry or washing dishes you can use it so you'll never stop bingeing.
How To Stop Sharing And Learn To Log Everyone Out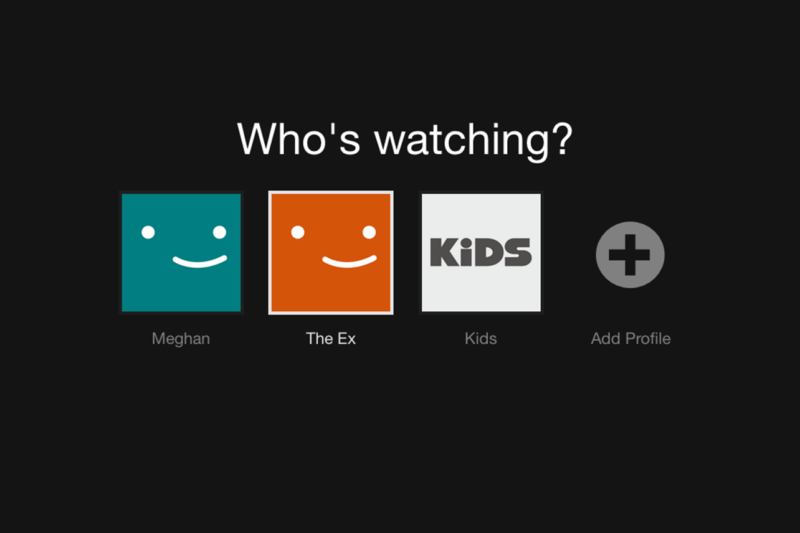 Image source: Decider
If you made the unwise decision of sharing your Netflix password with several people who don't deserve it, you can inflict a device-wide ban by going to "My Account" and click "sign out of all devices." Everyone will have to log in with your credentials all over again, but by then you'll have changed the password.
Know All Your Computer Shortcuts
If you're watching on a laptop, you've probably realized that it's no fun trying to use your touchpad to navigate Netflix. Memorize these keys: F to go full-screen, Esc to get out of it. PgDn pauses, PgUp resumes play. Spacebar also does both. Shift + Right Arrow will fast-forward while Shift + Left Arrow will rewind. M will toggle mute.
Use Chrome Extensions to Customize Your Experience
Any good computer nerd knows the value of extensions to add-on new features to your Internet experience and the same can be done for Netflix. Organize remote group viewings with Netflix Party. Use Netflix Flip to rotate your video while you lie on your side in bed with the laptop. Or if you're susceptible to guilt, use Flix Assist to remove the "continue watching?" prompt.
Got any more tips? Share them with us below!