TBH, Pinoys can eat using anything. It could be using a spoon and fork, A.K.A. the Filipino utensil default pairing, a decent attempt to use chopsticks, or even sans utensils and only with our bare hands. So it naturally comes as a shock for many Pinoys that other cultures deem our use of spoon and fork as something that isn't "normal." Here's what happened when a viral post on Twitter sparked that discussion.
Do Filipinos use spoons and forks?

A Twitter user who has dated Filipino guys decided to share her observation with the world about the Pinoy way of eating.
"Since dating Filipino guys I've noticed that they have a tendency to use forks to push food onto the spoon when eating. Do all Filipino ppl use their spoon & forks like this?" she questioned.
The Original Poster (OP), who seems to hail from Vietnam, said that she found it odd since it's not common practice in their country: "To be fair, I've realized that seeing this is just odd to me [because Vietnam people] really don't use this combo. Chopsticks [are] our go-to."
The tweet received mixed replies. Some related to the OP's confusion: "Omg I thought I was the only one who was confused LOL."
Is this not normal?
The tweet, which has reached 1.6 million views, had a lot of replies and quote tweets where netizens both criticized and questioned the Pinoy way of using spoons and forks.
"??????? Is this not normal? Whaat. That's why the fork is there. To secure the cargo," tweeted one.

Meanwhile, others are criticizing the post for being dismissive of other people's cultures.
"Tweets like this feel so off [because] why are [you]so perplexed to see someone from a culture that's not yours use utensils differently… mind [your] damn business omfg," said one netizen.

To their credit, the OP did explain that her post was borne from innocent curiosity and wasn't intended to put any culture down.
"LOL some [people] come at me like I'm stupid & ignorant but that's [really[ not the case. I made this inquiry knowing that many habits developed around food originate from regional & cultural influences, which is why I wanted to see if it was a cultural phenomenon," she clarified in a tweet.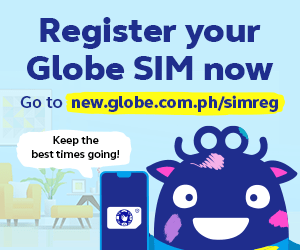 Filipinos flock to the comments section
Pinoys naturally found the post and took it upon themselves to show the world how eating with a spoon and fork is normal in Filipino culture.
"I remember a Pinoy friend who was using a spoon to cut her meat in front of a British family. Brit fam mom offered her a knife and she was like 'Nah, I got this covered' haha.. we Pinoys have traditions. I say, respect," read one tweet.

Another netizen explained why the spoon is every Pinoys' go-to cutlery — it's because rice and sabaw or soup are staple Filipino dishes.

"Filipino dishes tend to have a lot of rice involved and it's good stuff, especially getting the sabaw mixed with the rice on the plate. Not only that knives are not present often on my family's table, so I was taught to use the spoon cut my food," they said.
Yet another explained how they justify their use of spoon and fork for white people to understand: "'We even use spoon as knife because we know our meat is tender.' That's my usual answer to white people who are passive-aggressively trying to demean my Pinoy culture."
Many also brought up the 2006 Montreal-Philippines controversy where a 7-year-old Filipino-born Canadian boy was punished for eating with a spoon and fork instead of the Canadian tradition of knife and fork. Reports said that the school teacher branded it as a "disgusting" and "piggish" habit.

"We also use spoon and fork to determine the gender of a visitor," said another cheekily.
In conclusion, leave each culture's eating habits alone
The tweet was flooded with replies that scream one question: Is this not normal? And while we find this online discourse amusing, it does pose an important question: Who defines what "normal" is? Is it the white folks who use knives and forks and drop half their rice when eating? Is it the other South East Asian countries that grew up using chopsticks, eating utensils that probably more than half of the world doesn't know how to use? Or is it we Pinoys who have mastered the art of eating everything — even cutting into meat — with a spoon and fork (and sometimes with bare hands)?
A Redditor's simple but wise comment on this topic might do everyone good: "So we eat with a spoon and fork. To each his own. So long as nobody goes hungry, it's all good."
Check us out on Facebook, Instagram, Twitter, TikTok, and YouTube, to be the first to know about the latest news and coolest trends!