Passing of the Guard:
A Closer Look
at the New Breed
of UFC Fighters
By Jaime Gonzalo
2015 was the craziest year for the UFC yet. Many new fighters entered the roster and have upped the standards of MMA. A number of belts were also conceded to new champions. The only two champions who retained their belt this year were Demetrious "Mighty Mouse" Johnson and Robbie Lawler.
Gone are the days of the invincibles because at present, anyone can beat anyone on a given day–which makes nobody safe. These are exciting times for the UFC and the evolution of the already rapidly rising sport of MMA. Take a closer look at the new breed of UFC fighters who have taken the sport by storm.
8. Stephen "Wonderboy" Thompson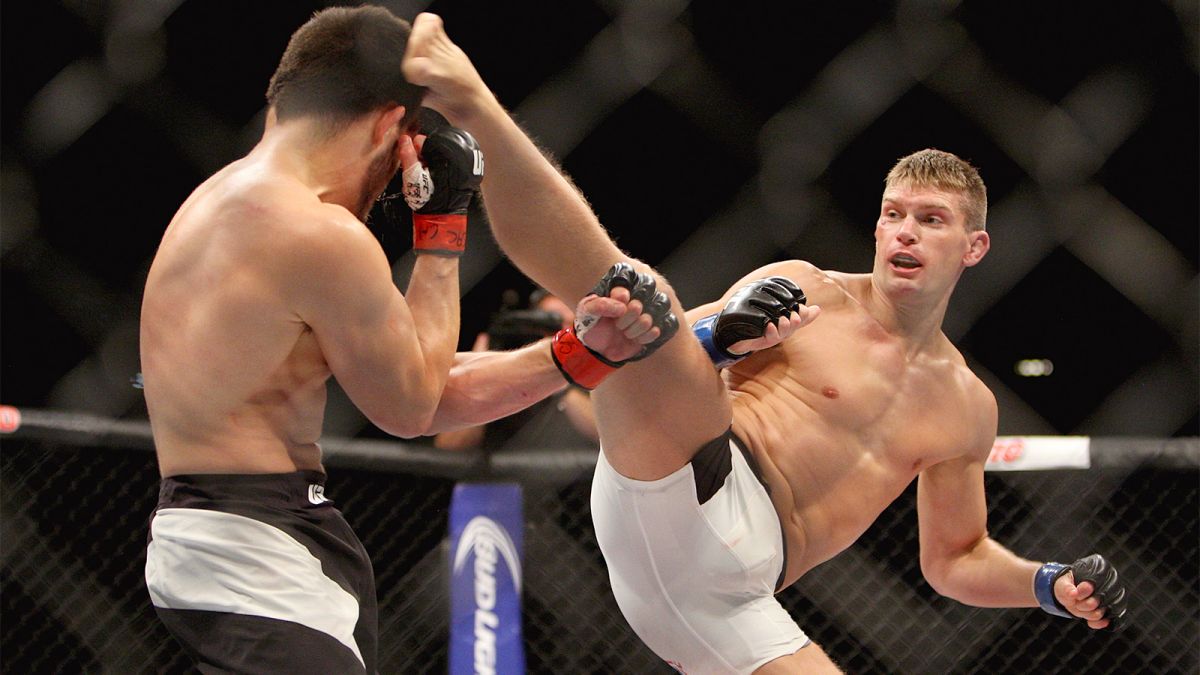 via fssta.com
Stephen "Wonderboy" Thompson has been on a tear of the Welterweight division recently. Ever since his loss to Matt Brown in 2012, the young star from South Carolina has evolved at an amazing pace. With a notable win over former middleweight title contender Patrick Cote and a sick spinning hook kick knock out of Jake Ellenberger, it's hard to count this guy out. Thompson faces former champion Johnny Hendricks in this week's UFC Fight Night 82. It will be his biggest test to date, but nothing seems to faze this young Karate wizard.
7. Yair "Pantera" Rodriguez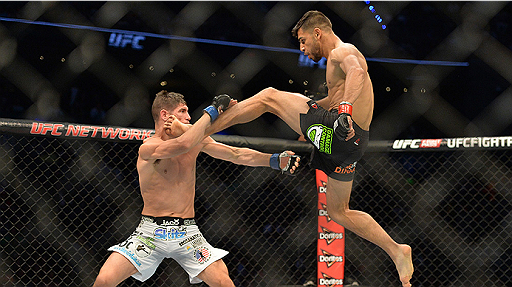 via ufc.tv
If you want to see the most ridiculous kicks in MMA, look no further than Yair "Pantera" Rodriguez.
The man has been a promising prospect for the featherweight division's future. He has not lost inside the octagon and has proved that he can come out of a grueling battle victorious. Yair's specialty is his ninja-like movement inside the octagon. Yair has thrown double kicks in the air (Yes, he can kick an opponent two times while in mid-air), wild jumping spinning kicks that could potentially put his opponent in a coma if the shin and dome connect, and all around diverse and unorthodox strikes. Fighters like Yair are what make the UFC exciting because you never know what to expect from these up and coming next-era fighters–AKA the future of MMA.
6. Joanna Jedrzejczyk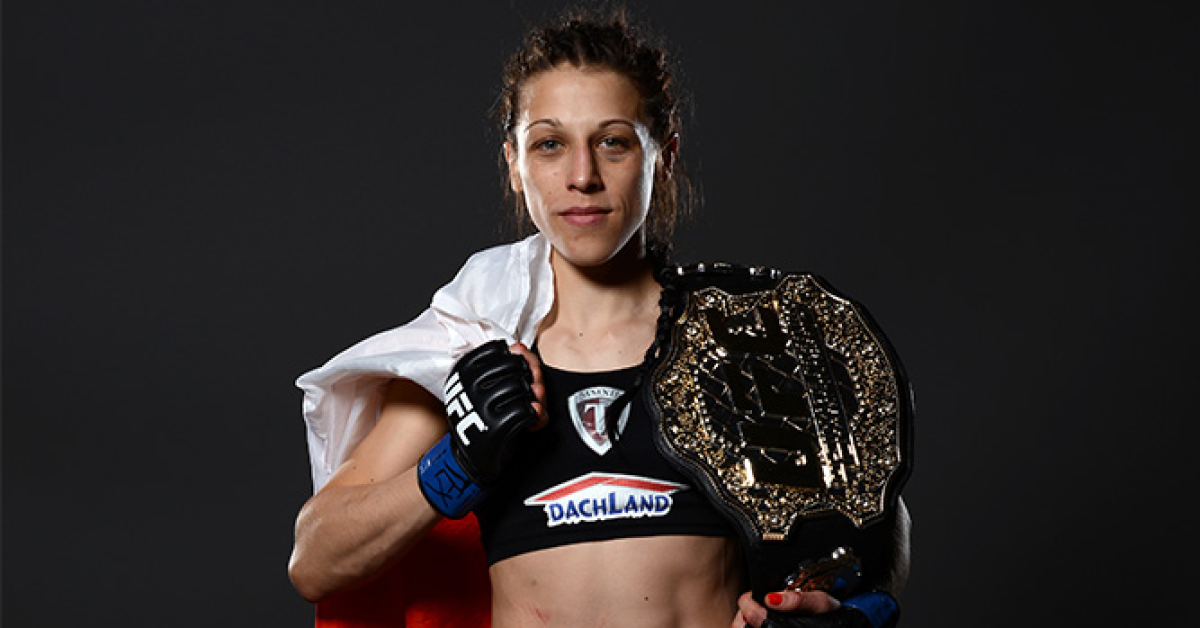 via ufc.tv
Nobody in the strawweight division really looks like a threat to the dominant force that is Joanna Jedrzejczyk. The Polish fighter has never lost a fight in her professional MMA career and it doesn't look like she's going to anytime soon. She has put every fighter she has faced through a striking clinic. Her beautiful destruction of her opponents is always a spectacle to behold. She is reminiscent of and has been compared to Chuck Liddel in his prime–a huge compliment for any fighter.
5. Holly Holm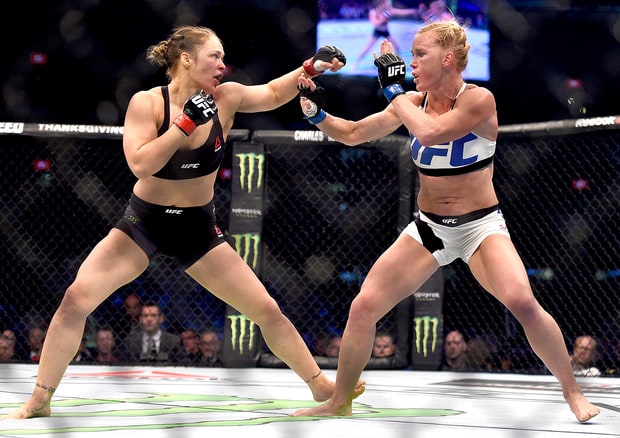 via  wennermedia.com
Where to begin with Holly Holm? She has been in the fighting scene since she was a teenager. Under the tutelage of Mike Winkeljohn, she was a 19-time world boxing champion and a two-time Ring Magazine Fighter of the Year. This all happened before she joined the sport of MMA.
After promising fights against Raquel Pennington and Marion Reneau, she was offered the shot at the Bantwamweight title that was held by the seemingly untouchable Ronda Rousey. Holm came in as a big underdog in the fight but shocked the world when she made Rousey look like an amateur in the division she had dominated in for so long. Holm didn't even break a sweat when she took on Rousey, who tried to stand up to her to prove a point. The point was not proven.
The point was that you should never try to strike with a 19-time world champion and expect good results. Ronda learned the hard way, when she woke up after a brutal head kick KO from Holm's left shin, which was devastating but oddly satisfying at the same time. Holly definitely deserves all the praise.