September is typically a pretty quiet month in the movie industry following a slew of blockbuster releases during the summer and being situated right before the holiday movies and award-season films come in. But there are quite a few interesting films that you could catch in the cinemas soon. Check out the new movies arriving in September 2022 in our local theaters:
Where The Crawdads Sing
Starring Daisy Edgar-Jones, Harris Dickinson, Taylor John Smith
In theaters 5 September 2022
Based on the best-selling novel of the same name by Delia Owens, the story follows Kya, a young abandoned girl who grew up alone in the dangerous marshlands of North Carolina. As the rumored "Marsh Girl", Kya has always been isolated. When she meets two young men, she finds her world expanding — that is, until one of them is found dead and she's accused as the culprit.
Fun fact: The film is produced by Reese Witherspoon, and Taylor Swift lends her voice and lyrics for an original song written especially for the film!
Don't Worry Darling
Starring Florence Pugh, Harry Styles, Olivia Wilde, Gemma Chan, KiKi Layne, Chris Pine
In theaters 28 September 2022
In the paradise that is Victory town, life is perfect as every resident's need is met by the top-secret company Victory Project. They only want the men diligently working for the company and the unquestioning commitment of each family. Married couple Alice and Jack have been leading that ideal life to a tee. But when Alice starts noticing something sinister about the paradise, she can't help but question the idyllic life she leads.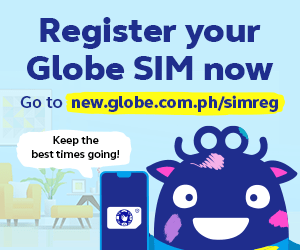 Three Thousand Years of Longing
Starring Idris Elba, Tilda Swinton
In theaters 14 September 2022
Helmed by director George Miller, Three Thousand Years of Longing follows Dr. Alithea Binnie, who visits Istanbul and encounters a Djinn. This Djinn offers her three wishes in exchange for freedom, and despite some skepticism, Alithea ends up making a wish that surprises them both. The story is based on the 1994 short story by A. S. Byatt entitled "The Djinn in the Nightingale's Eye."
Cinemas are Finally Opening Next Month — Here's Everything You Need to Know
Cinemas are Finally Opening Next Month — Here's Everything You Need to Know
Kyzia Maramara | Oct 21, 2021
Expensive Candy
Starring Carlo Aquino, Julia Baretto
In theaters 14 September 2022
Filipino films represent! This movie is the latest offering from director Jason Paul Laxamana, the mind behind blockbusters 100 Tula Para Kay Stella, The Day After Valentine's, and Just a Stranger.
School teacher Toto is a bumbling virgin with no experience in love. When he encounters the fierce and independent sex worker Candy, he can't help but fall in love at first sight. Thus begins their complicated — and expensive — love story.
Fanny: The Right to Rock
Starring Jean Millington, June Millington, Brie Darling, Alice de Buhr, Nickey Barclay, Patti Quatro, Bonnie Raitt, Cherie Currie, Joe Elliot
In theaters 7 September 2022
This is the untold story of one of the most important rock bands you've never heard of. In the 1960s, three Filipina American teenagers came together to play music as a band in an old Sacramento garage. They transformed into Fanny, the first all-female rock band to release an LP with a major label. Despite their groundbreaking impact (even amassing a dedicated fan base that includes David Bowie!), it is only now, decades later, that the ladies themselves tell us the story of their musical journey and how they've established their place in the 1960s against all odds.
One Piece Film: Red
In theaters 24 September 2022
There's so much material for One Piece, but for diehard fans of the manga/anime series, there can never be enough. So this latest film shows a new perspective. This time, we follow the story of Uta, the world's greatest singer, who is set to appear in public for the first time. As fans (including Luffy and the Straw Hats crew) come in droves from all over the world, everyone becomes shocked when she is revealed to be the daughter of none other than Shanks, one of the Red Hair Pirates and one of the most powerful characters in the world of One Piece.
Jane
Starring Madelaine Petsch, Melissa Leo, Nina Bloomgarden
In theaters 7 September 2022
On the surface, high school senior Olivia seems to be living the perfect life. But inside, she's struggling with grief after losing a friend, affecting her studies, forcing her to get deferred from her dream college, and worsening her panic attacks. As she spirals, she grasps at straws to regain some sense of control, rampaging on social media against the people she believes are standing in her way and embracing her darkest impulses.
Smile
Starring Jessie T. Usher, Kyle Gallner, Sosie Bacon
In theaters 28 September 2022
End September and say hello to October with a horror-filled bang with Smile. The film follows Dr. Rose Cotter, who becomes involved in a patient's bizarre, traumatic incident. Since then, she begins experiencing frightening yet unexplainable events around her. Now, she's forced to confront her past to escape the horrors of her present.
Bonus: Theatrical comebacks
Aside from new movies, there are also several old movies (and one not-so-old) making a comeback in the theaters this month.
Your friendly neighborhood superhero is swinging into theaters ~again~ this September 7 with additional 11 minutes worth of footage and some refined CGI in the Spider-Man: No Way Home – The More Fun Stuff Version.
We are also getting a remastered version of the 2009 blockbuster Avatar with better and improved CGI and an IMAX screening, just a few months before the release of its sequel in December. Joining the IMAX crew are two Steven Spielberg films: the 1975 thriller Jaws and the 1982 sci-fi E.T. The Extra Terrestrial, the latter of which is also celebrating its 40th anniversary!
Which film are you watching in the theaters this September 2022?
Follow us on Facebook, Twitter, Instagram, Tiktok, and Youtube for the l8est entertaining, useful, and informative lists!