Staying at home probably has you getting too much time on your hands. If there's not enough chores or work around the house, add these new shows and films on Netflix for your binge-watching pleasure during quarantine.
The Professor is back
Your favorite group of thieves need to use all their wits and skills to fend off enemies inside and outside the Bank of Spain as the plans of their mastermind — The Professor — unravels. Part 4 of Money Heist will be available on Netflix on April 3.
Wanna know how this Spanish series captured so much attention all over the world? Watch the film Money Heist: The Phenomenon, available on April 3.
COMMUNITY. PERIOD.
One of the best comedy shows in the world may have ended, but it's back for your streaming pleasure now. And it's all the seasons are complete! Community follows a tight-knit group of friends at Greendale Community College, which is probably the world's worst educational institution. See your favorite barkada come together once again on Netflix on April 1.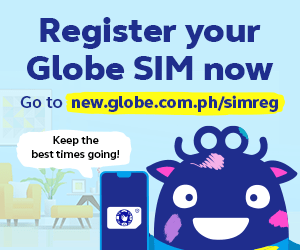 Might be the perfect Post-CLOY Korean drama
We know. You miss Yoon Se Ri and Ri Jeong Hyeok so much. You probably think there won't be a drama that would top Crash Landing on You in your heart. While I kind of agree, because yes, CLOY was that amazing, there might be a contender soon. 
With Lee Min Ho back from his military service, his small-screen comeback is being hyped up to the max, where he's paired up with Kim Go Eun of Goblin fame. Written by Kim Eun Suk (Goblin and Descendants of the Sun) and directed by Baek Sang Hoon (Descendants of the Sun) and Jeong Jee-hyun (Search: WWW), The King: Eternal Monarch tells the story of people from two parallel universes: King Lee Gon wants to seal the gateway between dimensions, while police inspector Jung Tae Eul just wants to protect lives. What will happen when they meet? You can find out soon on Netflix. (Precise date TBA, but if we're looking at the Korean TV network SBS's schedule, it may be out by April 18.)
When is the best Time to Hunt?
Have you missed Parasite and its wonderful cast? You can watch Choi Woo Sik in his element once again in Time to Hunt. Set in a dystopian future, a group of friends hatch a plan to start a new life. But their plans are halted when a strange man starts chasing after them. Available on Netflix on April 10.
An action-packed, thrilling ride
In Extraction, Chris Hemsworth stars as a skilled black market mercenary hired to rescue the kidnapped son of an imprisoned international crime lord. The seemingly simple extraction mission becomes deadlier in the world of crime, weapons dealers, and drug traffickers. Available on Netflix on April 24.
The coming-of-age genre really hits differently
Inspired by Mindy Kaling's own childhood, Never Have I Ever follows the story of a modern first-generation Indian American teenage girl as she navigates teenhood. Available on Netflix on April 27.
Nani?!?
Anime, that's what! You can binge several of these new series on Netflix soon.
Available on April 1, Attack on Titan follows the fate of humanity hidden behind massive walls as they try to fend off the attacks of man-eating titans.
In The Promised Neverland, there is one rule — don't ever leave the orphanage grounds. But a group of the smartest kids break it, they discover a truth that forces them to plan an escape to save all of the children. Available on April 1.
In a world where dragons are feared as a threat but needed as a valuable resource, there are those who hunt the dragons, crossing the vast skies in their majestic airships. Drifting Dragons follows one such airship, Quin Zaza and its motley crew of dragon hunters. Available on April 30.
Violet Evergarden: Eternity and the Auto Memory Doll follows a lonely young woman in an all girls' school. Everything changes when she meets Violet Evergarden. Available on April 2.
More Studio Ghibli
Following the release of the first batch of Studio Ghibli movies on Netflix comes more magic from your favorite animation studio. All films available on April 1.
Howl's Moving Castle

Ponyo

The Wind Rises
When Marnie Was There
Pom Poko
From Up on a Poppy Hill
Whisper of the Heart
What are you binge-watching this April? Tell us below!