This month, we welcome the rainy season with new series and films that will keep us entertained as wee curl up in our blankets like burritos. Whether you're looking to pull an all-nighter or just want a distraction, Netflix has got you covered with new series and films to watch.
Ocean's 8 (August 8)
This all-female cast proves that just like the men of the previous Ocean movies, girls can also pull off a badass heist. Deborah "Debbie" Ocean (Sandra Bullock), Lou Miller (Cate Blanchett), Rose Weil (Helena Bonham-Carter), Tammy (Sarah Paulson), Constance (Awkwafina), and  Nine Ball/Leslie (Rhianna) team up to steal a $150 million Cartier necklace. Will the ladies be able to steal the priceless necklace?
How She Left Me (August 13)
Lio (JM de Guzman) is a man who has face blindness, a condition that causes him to distance himself from other people. But when he meets free-spirited girl Shana (Rhian Ramos), his life changes forever.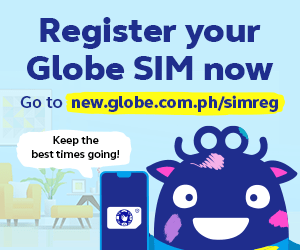 Project Power (August 14)
A mysterious pill is created to make people have superpowers for five minutes. As amazing as it sounds, people start to use it for the wrong purposes (no surprises there). Art (Jamie Foxx) makes it his mission to stop the people who make this drug and rescue his daughter.
Love The Way U Lie (August 19)
Stacy (Alex Gonzaga) becomes the medium for Nathan (Xian Lim) and his dead wife Sara (Kylie Verzosa). Sara, however, asks Stacy to help Nathan move on from her death. As days go by, Stacy finds herself falling for Nathan's charming personality.
Great Pretender (August 20)
Edamura Masato is "Japan's greatest swindler". Together with his sidekick Kudo, he tries to pickpocket a Frenchman, only to find that all his money was stolen instead. Little did they know that the person they tried to steal from was none other than Laurent Thierry, a leader of a mafia group. Edamura and Kudo fall at the mercy to the mafia leader. How will the two escape Laurent Thierry and go back to their old lives?
Lucifer: Season 5A (August 21)
Your favorite fallen angel is back! Join Lucifer Morningstar (Tom Ellis) as he tries to stop celestial and demonic beings that threaten Earth. In this first half of the show's final season, Lucifer makes a tumultuous return, while his partner in crime-fighting Detective Chloe (Lauren German) rethinks romance.
Do Do Sol Sol La La Sol (August 26)
After the sudden downfall of her family, pianist Goo Ra Ra (Go Ah Ra) enroll in Lala Land, a private piano academy in a small village. There, she meets Sun Woo Joon (Lee Jae-wook), a man who may look cold on the outside but is an actual softie on the inside. Despite their opposite personalities, Ra Ra and Sun Woo start to develop feelings for one another.
The World Of The Married (August 28)
This K-drama will have your blood pressure rising because it's just full of scandals and lies. The World of the Married is about Doctor Ji Sun-woo (Kim Hae-ae), who seems to have the perfect family. But her picture-perfect life is turned upside down when Sun-woo finds out that her husband Lee Tae-oh (Park Hae-joon) has been cheating on her.
Which of these are you looking forward to the most? Tell us below!