Can you believe that it's already November? This year flew by so fast, though Netflix probably entertained us so much that we didn't notice time passing by. As the holiday season and time with loved ones arrive, Netflix has got you covered with a long list of films and shows to watch. Here's what's new on Netflix this November 2021.
Red Notice

This title according to Netflix: An FBI profiler pursuing the world's most wanted art thief becomes his reluctant partner in crime to catch an elusive crook who's always one step ahead.
This blockbuster film sees three of the biggest actors in the world right now chasing each other around the globe. Dwayne Johnson plays an FBI profiler out to get to rival criminals — but he ends up needing to work with one of his targets to catch the other one. And so hijinks ensue. Available on November 12 on Netflix.
The Harder They Fall
This title according to Netflix: Gunning for revenge, outlaw Nat Love saddles up with his gang to take down enemy Rufus Buck, a ruthless crime boss who just got sprung from prison.
No, despite the title, this is not a love story. In this film, a star ensemble battles it out through this thrilling action-packed Western world. Jonathan Majors is out to get revenge against Idris Alba, each with their own crew right behind them. Available on November 3 on Netflix.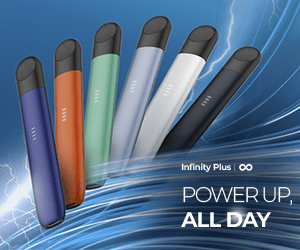 Tick, Tick . . . Boom!
This title according to Netflix: On the brink of turning 30, a promising theater composer navigates love, friendship and the pressure to create something great before time runs out.
This drama film is the feature directorial debut of Pulitzer Prize and Tony Award winner Lin-Manuel Miranda of Hamilton fame. It tells the story of Jonathon Larson, who created the musical Rent, as he struggles through everyday life to leave his mark on the theater world. The film stars Academy Award nominee and Tony Award winner Andrew Garfield, Alexandra Shipp, Emmy and Tony Award winner Judith Light, and Vanessa Hudgens. Available on November 19 on Netflix.
Cowboy Bebop (Season 1)
This title according to Netflix: Long on style and perpetually short on cash, bounty hunters Spike, Jet and Faye trawl the solar system looking for jobs. But can they outrun Spike's past?
This live-action adaptation of Shinichiro Watanabe's classic anime follows three bounty hunters across a Western-style outer space as they try to outrun their past. Spike Spiegel, Jet Black, and Faye Valentine are ready to hunt down dangerous criminals across the universe as long as they get paid the right price. The series stars John Cho, Mustafa Shakir and Daniella Pineda. Available on November 19 on Netflix.
Hellbound (Season 1)
This title according to Netflix: Unearthly beings deliver bloody condemnations, sending individuals to hell and giving rise to a religious group founded on the idea of divine justice.
The work of Train to Busan director Yeon Sang-ho and starring Alive's Yoo Ah-in, this new series sees the world turn into a nightmarish reality prophesied by a religious group. And people encounter unearthly beasts chasing them down all the way to hell. Available on November 19 on Netflix.
Arcane
The world of League of Legends arrives in the small screen through this animated series. In the utopia called Piltover and the oppressed underground Zaun, two iconic League champions discover new abilities and quickly rise to power — power that may just tear them apart. Available on November 6, 13, and 20 on Netflix.
Holiday films
Christmas comes early to your home and screen through these holiday flicks on Netflix:
Proudly Pinoy titles
Enjoy things closer to home with these proudly Pinoy titles arriving on Netflix this month:
He's Into Her (Season 1): Available on November 1.
Yesterday Today Tomorrow: Available on November 5.
I Am U (Season 1): Available on November 8.
My Best Friend's Girlfriend: Available on November 19.
Desperadas 1 & 2: Available on November 19.
The Woman in the Septic Tank 3: The Real Untold Story of Josephine Bracken (Season 1): Available on November 26.
Follow us on Facebook, Twitter, Instagram, Tiktok, and Youtube for the l8est entertaining, useful, and informative lists!