Spend your Halloween nights on the comforts of your couch with your family or friends and indulge yourself in a night of Netflix and Chills with these new movies and series that Netflix has to offer.
Gremlins
These little mogwai creatures are the most adorable pets that you could ask for. Just be sure to follow the three essential rules: no bright lights, no contact with water and no food after midnight. Or else, you'll get a handful of gremlins that will give you chills from all the mess they would make.
You can catch these furry creatures on Netflix starting October 1
The Legend of the Blue Sea: Season 1
One of our beloved K-dramas is now on Netflix! A story of love, fantasy and treachery that transcends time, The Legend of the Blue Sea is one that will make you fall in love over and over.
Dive deeper into this timeless love story starting October 1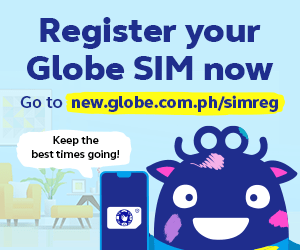 In The Tall Grass
Here's another Stephen King classic that is worth watching on Halloween night. Follow siblings, Cal and Becky, as they try to find a way to escape through the field of tall grass. The feeling of being hunted by the unknown is something that will never fail to send chills running up your spine.
Find out what's lurking within the field of tall grass on October 4
Riverdale: Season 4
The season three left us with a lot of questions and we're hoping that they will be answered in this coming season. With the gang now in their senior year, we are sure to be faced with more mystery and drama.
Uncover more dark secrets within Riverdale starting October 10
The Laundromat
Follow the story of widow, Ellen Martin, as she began to investigate and uncover Panama City law partners, Jürgen Mossack and Ramón Fonseca's worldwide scheme. If the idea of losing your money does not give you chills, we don't know what will.
Follow Ellen down this rabbit hole of financial exploitation starting October 10.
Insatiable: Season 2
Patty is back to claim a pageant crown and title. However, with the aftermath of her double murder still haunting Patty, it seems like our heroine is about to face more mayhem this time around.
Grab your tiaras and ready your struts as we join Patty this October 11.
Haunted: Season 2
Need more flicks to spookify your Halloween night? Well, the paranormal anthology series, "Haunted", is back for another season and is bringing with them an all-new collection of chilling stories from real-life people. Watch as they recollect their horrifying experiences with the paranormal through dramatic reenactments of events.
Join us as we come face-to-face with the paranormal this October 11.
Daybreak
What will happen if you put teenagers in an apocalyptic setting with hungry zombies, Mad Max-like bands of jocks and Amazon cheerleader warriors? A whole lot of action-packed encounters and breathtaking battle for survival. If you think teenagers won't last in the apocalypse, shame on you.
Join Josh as he navigates through the dystopia on October 24.
What other Netflix series and movies are you excited about? Tell us below!