It's that time of the year again! The time when people start eating salads on January 1 then devour an entire KFC chicken bucket by January 2. It's the same old, hackneyed new year's resolutions every year. Eating healthy, going to the gym, and avoiding alcohol are just a few included in the new year's resolutions Hall of Fame. Why not make new ones? Instead of Auld Lang Syne, why not New Lang Syne?
Okay, sorry.
Stop playing "Closer"
Hearing Closer  by the Chainsmokers for the 27823rd time is as pleasurable as having a root canal. What's up with the band's name anyway? Are the members advocating puffing consecutive cigarettes? Unknown fact: Every time someone plays Closer,  one poor puppy dies. It's a sonic curse. Like Charlie Puth's "Marvin Gaye" in 2015. So be a hero and put Closer  closer to the trash bin. Discover new music this year! Attend local gigs instead of crying helplessly for Coldplay tickets.
Get rid of man buns
Arguably the worst fashion trend of 2016 (jogger pants were a close second), man buns should be forgotten. Like forgetting a, um, er, ah, good analogy. Sure, some celebrities look good with it. But not everyone can look like David Beckham or Leonardo DiCaprio. Wait, on second thought, guys with a man bun all look the same. They're the 2016 version of Dao Ming Si wannabes. Also, don't empower them by calling them fuccbois (it spells like a scientific name).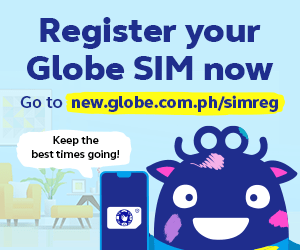 Don't Facebook Live everything
While it's an enjoyable option on Facebook, there's no need to broadcast everything on Facebook Live. It's like posting a status of every single thing you do. Only, you're actually doing them! It's much worse! Don't Facebook Live while you're simply walking to your car or drinking matcha tea. Facebook Live is a terrific and convenient tool for important events. Unless you consider popping pimples important. Someone should Facebook Live someone doing Facebook Live just to mess with viewers' minds.
Stop Hating LeBron James and Stephen Curry
As Confucius once philosophized: Haters gon' hate! But c'mon! How can you hate LeBron James and Stephen Curry? Just accept that they're once-in-a-lifetime superstars and the faces of the NBA. If you're an intelligent basketball fan, it's impossible not to appreciate their greatness. But if you'd rather cheer for Wilmer Ong or Dudut Jaworski then by all means.
Stop Saying Hugot
Ghuysh, 2017 na! So please, stop saying hugot already! In fact, it should've died last year. Not all statements are hugots.
Girl 1: Saan tayo kakain?
Girl 2: Kayo na lang, kakain na lang ako mag-isa.
Girl 1: Wow, hugot!
 No, it's not. She just doesn't want to dine with people who say hugot like it's a vocabulary treasure. Also, anyone who spells hugot as whogoat should be trampled by a goat. Then the goat gets fed to a shark.
Learn proper spelling and grammar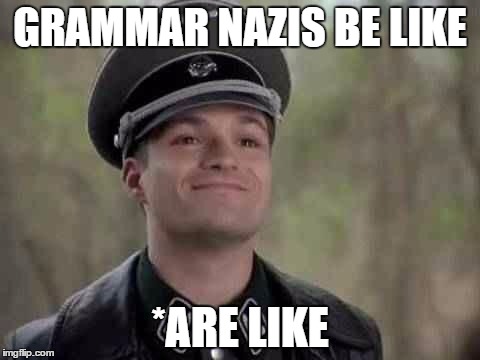 These is a stuffs that is problematic at social media. Wrong spellinng and grammar is as beuatiful as a kittens corps. Connect me if I'm wrong, people which has improper spellinng and grammar are loosers. They're command of the English langguage is a emmbarasment. Also; use correct punctuation marks!? Its not very hard…Stop English speaking if your dont know right spellinng and grammar. The nerd of this people!

On a scale of 1 to Fuck Me, how painful was that?
Stop reading and sharing fake news
If you're still getting your news from Pepeng Pinakamalupet, GetRealPhilippines, Trending News Portal, Mr. Riyoh, etc., you deserve eternal energy gap (S/O to James Reid!). Who the fuck finds a page named Pepeng Pinakamalupet credible? Well, apparently, a lot. It's totally disheartening. It's 2017 already, kids! You should be more discerning by now. Also, everyone who works at Krusty Krab or Edi sa puso mo :"> should be fired—if, indeed, they do have real jobs.
Avoid making New Year's resolutions
The granddaddy of New Year's Resolutions Redux. Okay, it's not really new, but Oxford University studies show that 96.4% of new year's resolutions aren't accomplished. Also, there are no Oxford University studies about new year's resolutions. It's a lie. Just like your annual lie that you'll stop drinking unnecessary amounts of Starbucks frappucinos. Why wait for a new year to change for the better? You can do it any day. You just need to be determined and motivated.
Wow, hugot.
What New year resolutions do you think we should be making? Let us know below?