The holidays are here and that means the floodgates of holiday-themed movies have been opened. Christmas is everywhere — from the news, social media, movies, and series. But if you want to get away from the general cheerful tone and be a grinch (but not really), here are some non-holiday themed Pinoy movies you can stream over the holiday break. Granted they won't throw Christmas balls, songs, and tinsel at you, but they'll still make you feel all the kilig and happiness.
Hayop Ka! The Nimfa Dimaano Story
Hayop Ka! garnered positive reviews when it was premiered in late October on Netflix. It was the first of its kind – a Netflix Original Pinoy animated film. The story centers on feline Nimfa Dimaano (Angelica Panganiban), a contractual perfume sales lady who falls in love with two men – her janitor bulldog boyfriend Roger (Robin Padilla) and the wealthy husky Inigo Villanueva (Sam Milby). Many praised the exquisite work of Hayop Ka! Filipino animators and filmmakers, Director Avid Liongoren shared that it took them more than three years to finish. If you missed the premiere, you can still watch it on Netflix.
Sakaling Maging Tayo
McCoy De Leon & Elisse Joson star as two college students, Pol and Laya, in a Baguio-set romance. Sakaling Maging Tayo is full of youthful bliss – the pair goes around Baguio doing random dares, falling in love and being wary about the other one knowing your feelings, and putting your heart out on your sleeve. Directed by J.P. Habac (I'm Drunk, I Love You), it's surely going to bring you a lot of feels. Watch it here.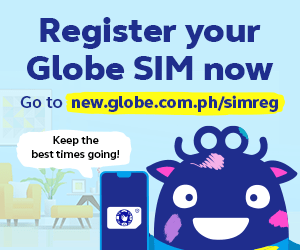 Apocalypse Child
We're just glad to be living in a year where Apocalypse Child is available online. Sid Lucero stars as Ford, a Baler surfing instructor who is wasting his youth away. As another surfing season ends, Ford is forced to confront his past, including the myths and myths about his life. Apocalypse Child has bagged a number of awards including four from QCinema Film Festival Awards 2015, a Best Supporting Actress award for Ana Abad Santos from Gawad Urian 2016, and Best Feature Film at the 2016 Toronto Reel Asian International Film Festival. Watch it here.
She's the One
Can you believe this rom-com starring Dingdong Dantes, Bea Alonzo, and Enrique Gil was released in 2013? Time has certainly made it better and if you haven't seen it, now's your chance. In She's the One, Cat (Alonzo) is secretly in love with her childhood friend, Wacky (Dantes), who realizes too late that he loves her too. Enter the young David (Gil) who sweeps Cat off her feet and makes Wacky realize what he has lost. Prepare to pine, get hurt, and get kilig!
1st Ko Si 3rd
Real Florido's masterpiece was selected for the 2014 Cinemalaya Independent Film Festival, New Breed Category. It went on to win the Best Actor award for Dante Rivero's superb acting. The movie stars Nova Villa, a married woman who suddenly crosses paths with her old flame which brings back memories. Thank to technology we can now watch it online anytime we want!
Fantastica
To compensate for the lack of Vice Ganda in this year's MMFF, you can watch his 2018 entry, Fantastica. Fantastica is the owner of a struggling carnival who must help a prince from another land find three lost princesses. If Vice Ganda's humor is right up your alley, you might just literally LOL. The film also stars Dingdong Dantes, Richard Gutierrez, and Bela Padilla. Fantastica received mixed reviews since it featured a formulaic plot sprinkled with innuendos and insult comedy. It's made available on Netflix if you want to add it to your list of holiday movies.
My Amnesia Girl
You can never go wrong with watching a classic rom-com like My Amnesia Girl. It might have been a full decade since it premiered but the John Lloyd Cruz and Toni Gonzaga pairing still makes us kilig. Apollo (Cruz) crosses paths with his ex-girlfriend Irene (Gonzaga) whom he left at the altar three years ago. He finds out she has "amnesia" and sees it as his chance to start over and redeem himself with her. My Amnesia Girl will make you laugh and then cry but its plot is far from the usual tropes most Filipino films suffer with. Watch it here.
Any film from MMFF 2020
View this post on Instagram
If things were normal you and your barkada would be planning to watch the annual Metro Manila Film Festival in cinemas. You can still do that this year albeit on a different platform. Online screening of the 10 movies in the competition will be from Dec. 25 to Jan. 7. You can go to upstream.ph to purchase the movies and watch them with the whole fam. Here's everything you need to know about MMFF 2020.
What will you be watching over Christmas break?