Oh Baby: 8 Hints on Kylie's Pregnancy
Feb 8, 2018 &nbsp • &nbsp Desiree Pore
The greatest mystery of 2017 has finally been solved: makeup mogul and reality star Kylie Jenner confirmed her pregnancy by giving birth to her daughter last February 1. After months of speculation, Kylie finally gave us what we needed to see: an actual image of her pregnant. The youngest Jenner made people cry thanks to an emotional video documenting her journey towards motherhood, confirming what everyone knew already.
Yes, we know that she's been pregnant all this time, but being the chismosas that we are, we needed confirmation. Instead, we were given clues leading to the reveal itself; thanks to Kylie's pregnancy, we got to practice our inner Sherlock skills. Read on to know all the hints that led us to Kylie's baby bump.
The Wikipedia Page Fail
y'all wikipedia just exposed kylie jenner for being pregnant by releasing the upcoming episodes omg pic.twitter.com/blTHlggTgG

— savannah (@savannahhleahh) January 31, 2018
Who ever said Wikipedia is unreliable didn't use it right. Days before the big reveal, the website seemingly revealed the news when it published an episode set to air this month that will tackle on her pregnancy announcement to her family. One episode was even titled "It's A Girl", pertaining to Kylie's newborn.
The Calvin Klein Ad
Probably the most obvious one, the sisters recently had a campaign shoot with Calvin Klein where all of them were on their underwear. Kylie was noticeably seen hiding her bump with a blanket, making our suspicions grow.
When She Was Missing From their Annual Christmas Card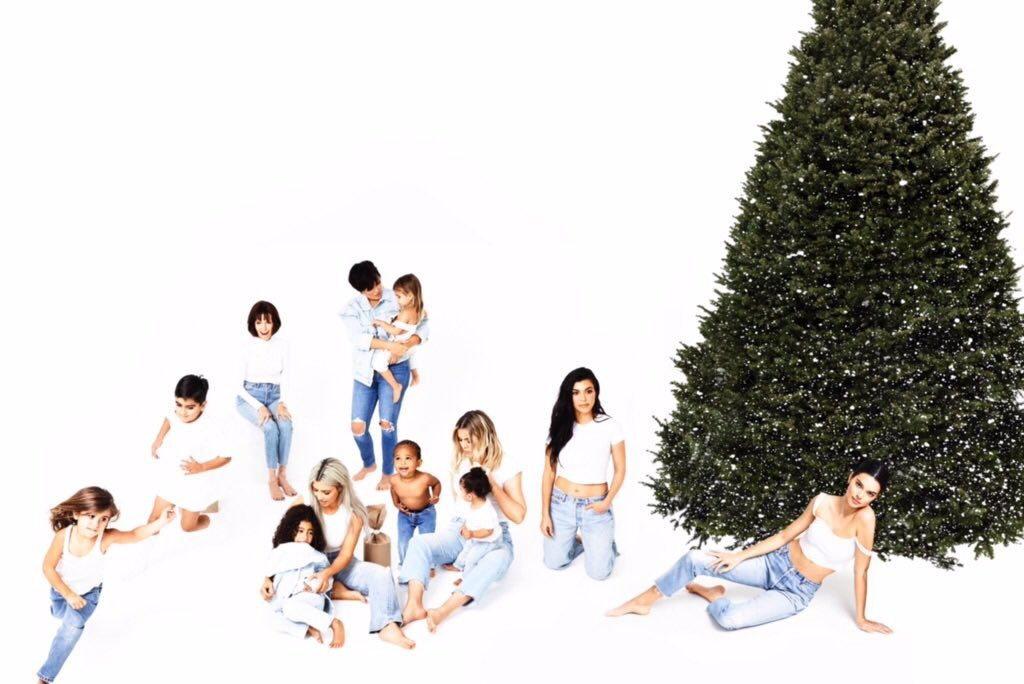 For all Kardashian fans, their Christmas card is an important tradition. Kylie was a no-show on last year's Christmas card, making it seem like she was (and she was) hiding her pregnancy.
When She Uploaded THAT Snapchat Video
Kylie sent the Snapchat world ablaze when she posted an "innocent" video of her lounging by the pool with the caption "Nothing's gonna hurt you baby." To be fair, the caption is the title of the song playing in the background, so we'll give her the benefit of the doubt.
When She Started Wearing Baggy Clothes
Kylie's got a to-die-for body, so people were wondering why she started wearing oversized clothes all of a sudden.
The Number of Kris Jenner's Pajama Sets Gifts
Look at the photo closely and the date it was posted. When the photo was taken, Kris only had 6 grandchildren; add Kim's baby and Khloe's then you have 8. There was clearly 9 pajama sets in the photo. We wonder who owns the last pair???
Kim Herself (Kind of) Confirmed It
Kim's Instagram post from months ago is like a foreshadowing of the 3 sister's pregnancies. Lesson learned: Kim is the new Nostradamus.
All Pink Everywhere
Pink nail color, pink donuts, pink balloons, pink Christmas tree. Pink = girl. Simple.
Which clue did you pick up on? Tell us below!