There's always that one person who—despite the heartaches and goodbyes—still holds a special place in your heart. You thought that person was "the one", but something happened that's beyond your control that resulted in you not being together anymore.
If ever you suddenly remember that person, here are some crushing OPM songs about regret, hope and everything in between that echo what you feel:
'Di na Babalik – Ang Bandang Shirley
It's sad when you recall those good memories you have with each other, and even sadder when it finally sinks in that he's already in the arms of someone else.
Pero – Conscious and the Goodness
Behind its feel-good melody are emotional lyrics about the sad reality that loving each other alone is not enough—and that does not feel good.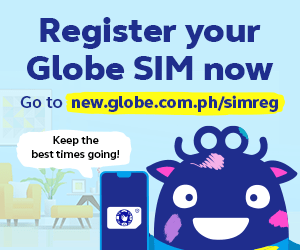 Maybe – Jensen Gomez and Reese Lansangan
There comes the time when the two of you cross paths again, and suddenly flashbacks of your happy moments will cruelly come to you.
Umpisa – Jensen Gomez
Umpisa is for everyone who begs for a second chance at love, and still remains hopeful through it all.
!–nextpage–>
Casanova – The Purplechickens
Casanova is an ode to failed relationships—the ones that ended before it even started. This song is echoing with what-ifs, and it will tug at your heartstrings until the very last melody.
Balewalang Pag-Ibig – Join the Club
This song is full of regret over a love that has lost its potential. Sometimes it's both your fault, but it sucks to know when you're the one to blame.
Even if You Asked Me – B.P. Valenzuela
There are a few reasons why your love didn't work out. Maybe you're too young, or maybe it just doesn't feel right at the moment. Whatever it is, it still left you scarred.
NASA, I Have a Problem – Halik ni Gringo
A song about heartbreak and outer space, it's the song you'd listen to while driving your car on a Sunday afternoon.
What song reminds you of that one person? Share with us in the comments section below!