One, the songs are sung in English. Two, the bands take after a lot of foreign influences. And three, they perform with such talent and brilliance, their songs can take on the world—and have.
While there are many we can surely think of, here's an attempt at 8 songs that are 100% OPM—but sound very much like foreign acts:
"Butterfly Carnival" by Sandwich
Butterfly Carnival was Sandwich's carrier single for their debut album Grip Stand Throw, which won Album of the Year, Best New Artist, and Song of the Year at the NU 107 Rock Awards in 1999. Bringing together band members from the best of OPM rock, Sandwich's first singles take after foreign influences such as Weezer, among others.
"Castaway" by Franco
The band was formed by veterans from the OPM rock scene: Gabby Alipe and Janjan Mendoza of Urbandub, Paolo Toleran of Queso, Buwi Meneses of Parokya Ni Edgar, and Janjan Mendoza, and got Franco Reyes of InYo to become their frontman.
The result of this collaboration was no doubt a strong force that successfully broke through scene, and produced only masterpieces. Castaway is just one of them.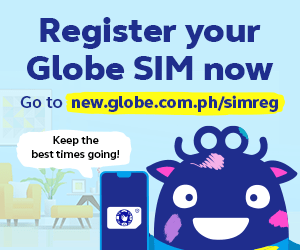 "The Fight Is Over" by Urbandub
When all we've been hearing are emotional songs on relationships and breakups, Urbandub's take on it is a breath of fresh air. And the band has always been that, hailing from Cebu, starting out as an independent band, and bringing to the scene a brand of music that's distinctly theirs.
"Gemini" by Sponge Cola
Gemini is supercharged with emotions, powerful vocals, poetic lyrics, and even a dramatic video to boot. This is why Spongecola will never be just the band we listened to endlessly in high school, but the band we'll always come home to, because they've got our best interests at heart.
"Gravity" by Rivermaya
Rivermaya's recent reunion jam reminded us of this song. And while we love the band for many of their patriotic songs in Filipino, we can't let go of Gravity. It's light-hearted and cool and just what we needed to listen to (and dance to!) today.
"Truth" by Bamboo
Truth is a song that should be taken seriously despite making you feel like you're on a sunny beach. Because the music video makes you feel otherwise, like there's an entirely darker, underlying meaning to the lyrics.
"Hard To Believe" by Eraserheads
Hard To Believe very much sounds like the band's biggest influence, The Beatles. Yet despite sounding like their idols, the song doesn't alienate and still very much fits our Eraserheads playlist.
"Victor Could" by Parokya Ni Edgar
While listening to a Parokya ni Edgar mix, we stumble upon this song that makes us double check if it's actually PNE we're still listening to!
Known for their crazy lyrics and songs in Filipino slang, Victor Could only shows that the band can make anything—any language, any emotion—sound great!
Know of any other such songs? Tell us about them below!