8 of the Craziest Events
this Summer 2016

By 8List

With great freedom comes great responsibility. What to do with all the time laid out before us as the summer months stretch on? We've all heard about the Suntukan sa Ace Hardware event going down on April 15, but what if we aren't feeling up for a rumble?
Fret not! These must-attend events will have you booked for the rest of the summer!
8. Landian sa Booksale
April 15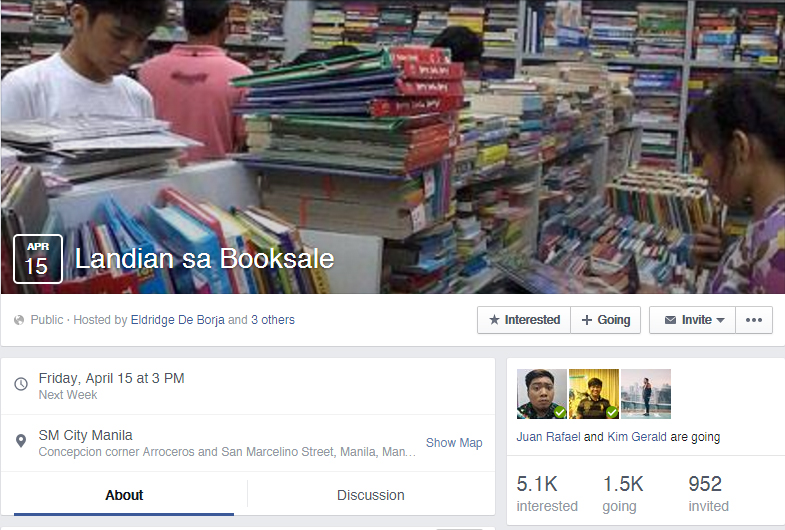 Happening at SM City Manila, let your landi flag fly as you peruse used books and other shoppers. Whether or not you meet your future bae, at the very least you'll bring a book home with you. Like the event description says: Landian lang, walang personalan.
7. Conyohan sa Starbucks Vito Cruz
April 15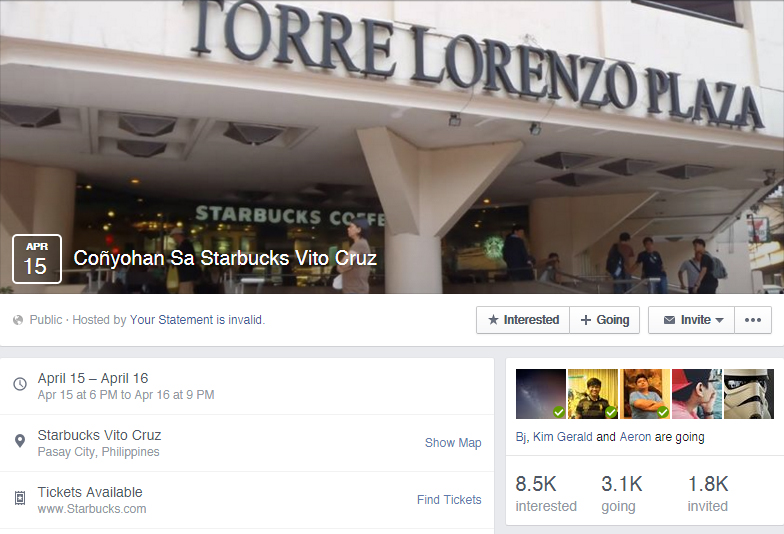 Carps? Let's make kwentuhan over kape there k?
6. Batuhan ng Siomai sa Morayta
April 15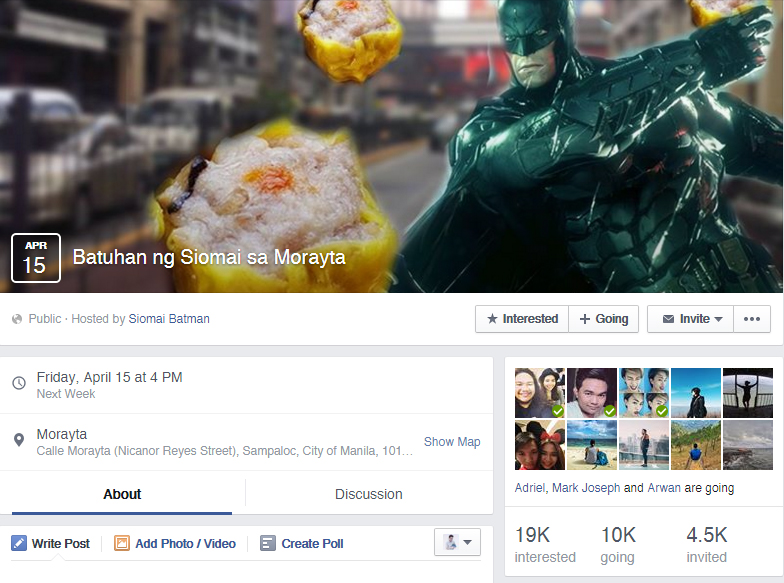 Because why the hell not? Plus points if you manage to catch flying siomai with your mouth!
5. Rave Party sa Supreme Court
April 22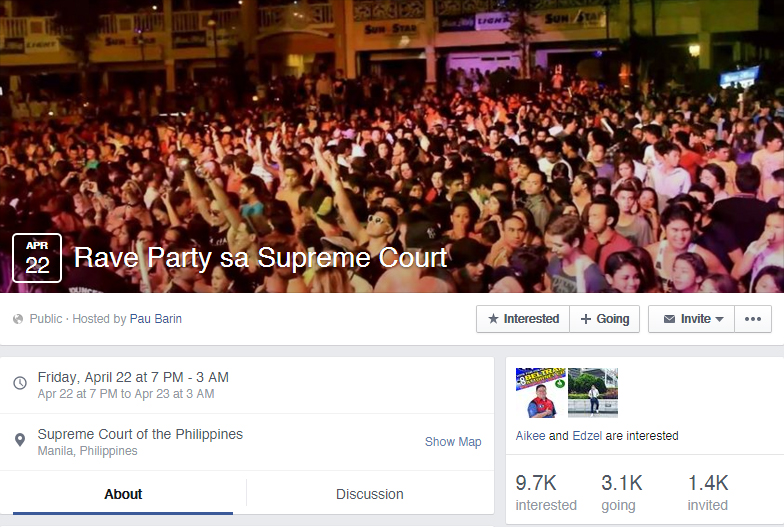 How can you say no to a line-up that boasts the likes of ZEDD, Avicii, Calvin Harris and the Chainsmokers along with Leila De Lima, Miriam Defensor-Santiago and two 2016 Presidentiables?
4. Group Study sa SOGO Hotel
April 30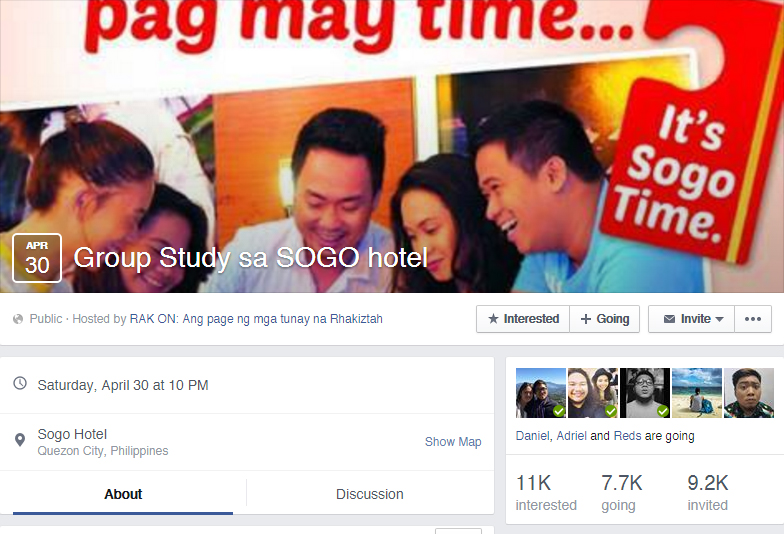 If you're taking summer classes, then maybe you do need the extra study time.
3. GULPihan sa 7-Eleven Libertad
May 9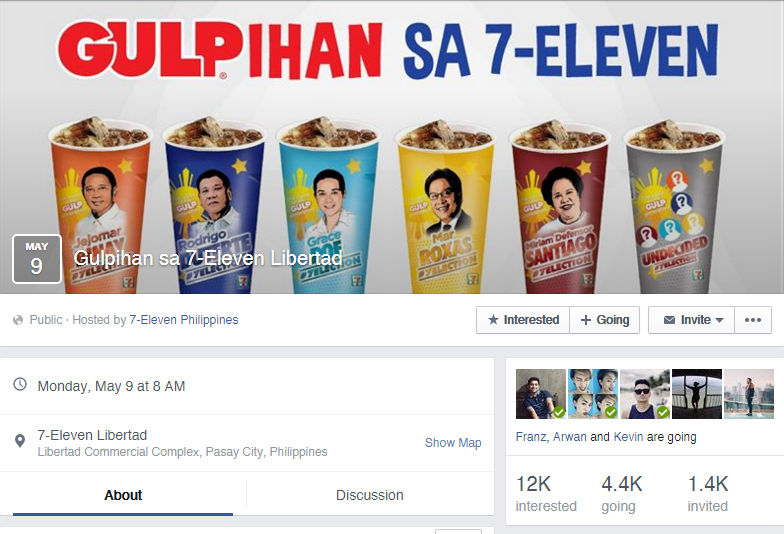 Marketing genius. Click attending just to shake their Marketing Manager's hand.
2. Suntukan with Marlou
May 13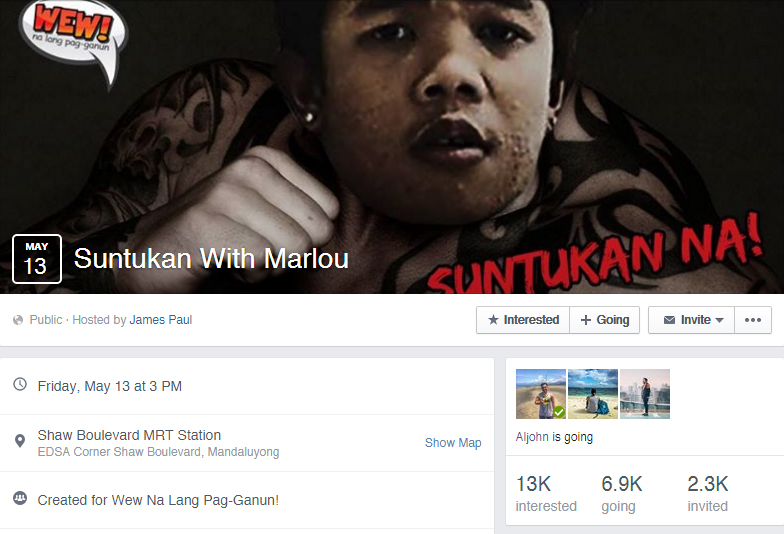 We don't condone violence—we just really want to see Marlou in real life.
1. Echosan sa 8List.ph
May 15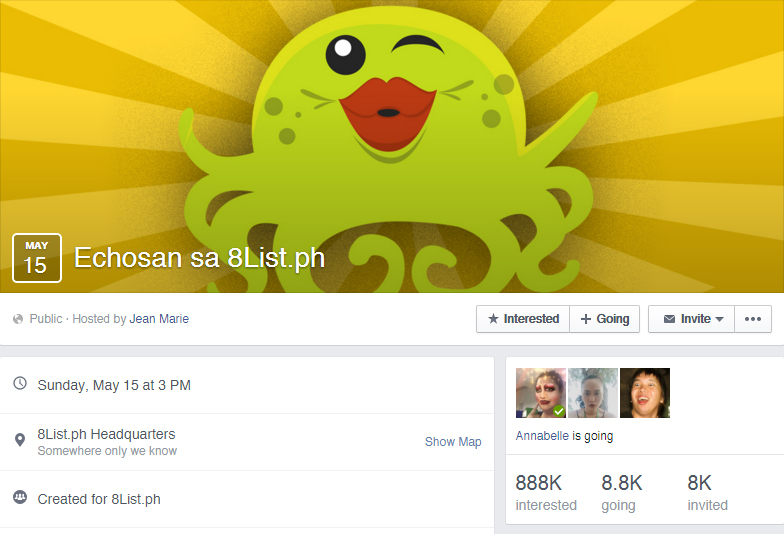 Come, friends! Let's join us and kick boredom in the face!
What other events are you looking forward to attending this summer? Sound off in the comments below!