Each week brings challenges that either make or break you, and this one is no exception. Ever felt like you're stuck in a rut? Surprisingly, even if your close friends can't seem to understand the unexplainable funk you're in, strangers on the internet do. And that is exactly the reason why we can't give up social media even after bemoaning our addiction for it — it connects us to strangers with the same sentiments. Or at least entertains us with clever posts and memes about our situation that makes us laugh anyway. Pagod ka na? These people are too.
Do you miss chismisans over coffee too?
Pagod na ko. Gusto ko nalang makipagtsismisan sa Mary Grace.

— Paolo Millan #EndImpunity (@paololololow) January 19, 2021
Same.
Work emails you have to deal with
i can't believe i've used 80% of these email phrases?? work is rly just sending emails til one of you dies 😫🤘 pic.twitter.com/hujRqFVqQL

— denise 🌺 (@denibeans) January 19, 2021
We've all been there before.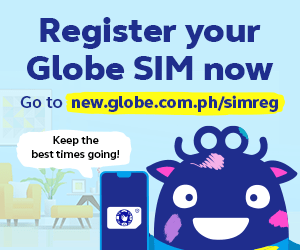 Kakayanin?
— Mackie (@mackierolls) January 14, 2021
She speaks facts.
Am I finishing this project or is this project finishing me?
am i finishing this degree or is this degree finishing me pic.twitter.com/Z2xJowi5C0

— fka sids (@yungsids) January 13, 2021
Asking the hard questions, I see.
Reality check
Me: Gusto ko na magresign.😭

Also me to me: pic.twitter.com/JjrU5twfRe

— Goldie Dad (@FormulaIce) January 9, 2021
The answer will set you free. Or keep you chained.
Priorities?
my parents were married at my age meanwhile i am just fascinated by this air fryer

— sumrit (@thundrfrmjalndr) January 20, 2021
I move at my own glacial pace, thank you very much.
Mood: Pinky Webb
Pinky Webb's deep sigh and subtle eye roll. 🙄
Same ghorl, same. Anuna Pilipinsss 🙄🙄🙄 pic.twitter.com/JufjUix8kn

— im (@imipramine__) January 20, 2021
This is just the first month of the year but we've already got the most iconic TV moment of 2021.
Tempting
the sexual tension between me and disappearing without an explanation

— 🦋 (@immanwrld) January 14, 2021
Where's Thanos when you need him.
Too tired to deal with anything? Remember that it's not a crime to take a step back and rest. That's what the weekends are for! Reset, get back on your own feet so you face the next week ready to kick butt once again.
What's a post that perfectly describes your mood this week?