Pasig City Vice Mayor Iyo Caruncho Bernardo has had enough. In an online video that's going viral, he criticized Mayor Vico Sotto for allegedly dishonoring the Caruncho family name and their service to the city. Bernardo even accused Sotto of putting on a show on social media and for getting all the credit from the efforts of other government officials. Yikes. What prompted the vice mayor to say these things and what's Sotto's reaction?
Vice Mayor Iyo Bernardo slams Mayor Vico Sotto
In the video, Bernardo compared Vico Sotto to an actor who only focuses on public image instead of working:
"Mayor Vico, parang palabas sa TV, alam mo ang formula para mapansin, sumikat at mapag-usapan."
"Parang pelikula. Ako kasama ang buong city council ang direktor at cameraman. Hindi mabubuo ang isang pelikula ng wala kami kung saan ang aktor ay umaarte lamang para mabigyang buhay ang kuwento pero sila ang sumisikat, pinapalakpakan."
"Nakakalungkot ang Pasig. Naging isang pelikula na lamang. Puro palabas."
This wasn't the first video Bernardo made about Sotto.
Last December, the vice mayor released a video on Facebook that featured a compilation of complaints against Sotto during the Department of Social Welfare and Development (DSWD)'s disordered Pasig cash aid distribution. Bernardo said Sotto could've served Pasigueños better if he coordinated with barangay officials.
Sotto responded by saying that the vice mayor could've had a better grasp of the situation if he requested a meeting with the DSWD. Sotto also mentioned that Bernardo was invited to meetings but he never shows up.
Before all this, Sotto exposed Bernardo's shortcomings
'BAGO MAMULITIKA, MAGTRABAHO MUNA'

Pasig Mayor Vico Sotto hit Vice Mayor Iyo Bernardo for skipping several meetings and not responding to his text messages.

"Sana bago natin pag-usapan ang pulitika, bago tayo mamulitika, magtrabaho muna tayo," he added. pic.twitter.com/h4dyS2GntY

— Philstar.com (@PhilstarNews) January 11, 2022
Bernardo's video was in response to what Sotto said during Pasig City's flag-raising ceremony last January 10. The mayor rebuked his vice mayor for allegedly criticizing the current administration before fulfilling his tasks as an elected official.
"Sana bago natin pag-usapan ang pulitika, bago tayo mamulitika, magrabaho muna tayo," said the 32-year-old Pasig mayor. Sotto then shared that Bernardo skipped several meetings and failed to respond to text messages so he was left with no choice but to call him out in public.
In his video, Bernardo claimed that he never ignored calls and text messages from the mayor because there weren't any to begin with.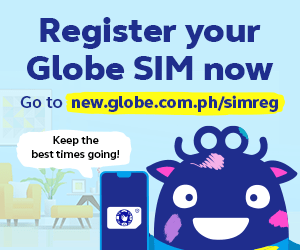 What does Sotto have to say about the current issue?
Sotto has remained pretty quiet about the issue until today, when he responded to allegations that he was tainting Bernardo's family's reputation. "Bakit 'family's reputation'… may sinabi ba ako tungkol sa pamilya niya?" the mayor tweeted.
Bakit "family's reputation".. may sinabi ba ako tungkol sa pamilya niya? 😂

— Vico Sotto (@VicoSotto) January 20, 2022
Last January 15, Sotto shared that he tested positive for COVID and is currently working in isolation. However, he remains active on social media, showing everyone that even though he's isolated, he attends daily meetings and fulfills duties from his new remote workspace.
Weekly Execom from my temporary workspace

Some highlights for health cluster:

1) CESU
– Cases still projected to go up.
– Additional contact tracers now working; now at 690; more expected to arrive.
– Death rate with Omicron proving to be much lower than with Delta. pic.twitter.com/797eyQUaLm

— Vico Sotto (@VicoSotto) January 19, 2022
But Sotto himself doesn't have to respond anyway, as Pasigueños and netizens from all over the country are already doing that for him.
Pasigueños and netizens defend Sotto

Pinoys were quick to react to Bernardo's criticism by defending Sotto and his political legacy so far. "Yes, show [lang]. Show ng sample ng good governance, transparency, public service. Ikaw, ano ang show mo?" commented one Facebook user.
Another was dismayed that Bernardo would rather drag his mayor instead of supporting him and learning from him. We are once again reminded that a politician's goal should always be to serve their constituents. Once they start to care more about the position and the power, things are going to get messy.

Smells like the elections
Sotto and Bernardo will be competing for Pasig mayoralty in the 2022 elections. Back in October, Bernardo admitted that it's a "challenge" to run against the incumbent Pasig mayor and reelectionist Sotto. For many, it's obvious that Bernardo's recent actions are just cheap jabs at the opposition. But how effective is it? One user confidently tweeted that whatever politicians hurl at Sotto, he "will still win the 2022 election" because "Vico gave Pasig hope."

Another acknowledged that while Sotto isn't perfect, his maiden term as Pasig's mayor has improved so many things in the city. "Pwede naman lumaban ng patas e, 'wag na manira," read the comment.

"Political suicide"
Vico Sotto is easily one of the most well-liked politicians in the country, with supporters all over the political spectrum. So going up against him at the peak of his popularity isn't exactly the smartest move.
One netizen pointed out that this is "political suicide", but Bernardo might be trying to gain visibility, as he knows he'll definitely lose in the upcoming elections. "He will try to capitalize on Vico's popularity instead and would definitely run [for] another post [in] the upcoming midterms."

8 Reasons Why It's Not a Smart Move (Politically or Otherwise) to Pick on Vico Sotto Right Now
8 Reasons Why It's Not a Smart Move (Politically or Otherwise) to Pick on Vico Sotto Right Now
Tim Henares | Apr 01, 2020
"You wanna beat him, do better and be better"
Many netizens pointed out that this kind of mudslinging is ineffective, especially when Sotto has consistently shown how dedicated he is to his work.
"Vico is above mudslinging," one netizen wrote. "You wanna beat him, do better and be better."

Many Pasigueños echoed this sentiment, saying that Bernardo could have done much more to show the service that he says Pasig deserves.

Sotto's previous statements on the upcoming elections
[1/6] FOCUS pa rin tayo sa trabaho. Trabaho, bago politika. Kahit sa pormal na campaign period, mananatili akong full-time mayor.

— Vico Sotto (@VicoSotto) October 6, 2021
How did Sotto feel about his current vice mayor gunning for the same position as him? In a series of tweets he posted last October, Sotto encouraged his supporters to avoid "mudslinging" and personal attacks. He reminded everyone to criticize candidates and politicians based on their work and track record. Sotto also told his supporters to be wary of fake news. Months later, his tweets still ring true.
With elections drawing closer and closer every day, expect politicians to be more active whether online or on the ground. But the true measure of a great politician can't be seen in photos and videos. It lies in their legacy, what they've done for the people, and in their honesty and integrity. As voters, we should learn to discern and criticize if we want to have a better country after the elections are over.
Check us out on Facebook, Instagram, Twitter, and YouTube, and be the first to know about the latest news and coolest trends!