Crush ka ng crush mo — it's usually just a fantasy for most people. One out of a hundred chances. Sometimes even dubbed as a miracle. But these celebrities actually manifested their crushes into liking them back into reality. Some of them have been gushing about their then-future S.O.s for years, while others have admitted to their crushes when they were at least already being linked together. But whatever it may be, these people who ended up dating (and even marrying) their crushes would really make you exclaim "sana all!"
Carlo Aquino and Trina Candaza
Trina Candaza's Facebook post went viral last month after she revealed that she used to gush online about her now-partner Carlo Aquino and his good looks. Now, she can even say, "Share lang kayo [nang] share malay niyo sila pala ang forever niyo!" They even have an adorable daughter together.
Maine Mendoza and Arjo Atayde
Eto talaga yun July 28,2013 then the next pic was July 28,2018 5years ago 😳😳😳 nakaka 😅 @mainedcm @AtaydeArjo kayo na po humusga 🙈🙊 pic.twitter.com/bFAQQwK1CH

— Arjo Believers (@ArjoBelievers) August 3, 2018
Most people know that before becoming national sensation Yaya Dub, Maine was just like the rest of us: a fangirl gushing over celebrities and making random posts and videos on the internet. But when she shot to stardom, she found herself encountering new opportunities, including starring with her then-crush and now-boyfriend Arjo Atayde. People actually found her old 2013 tweet exclaiming "Arjo cutie [crying emoji]", which became quite legendary. They celebrated their second anniversary last December.
View this post on Instagram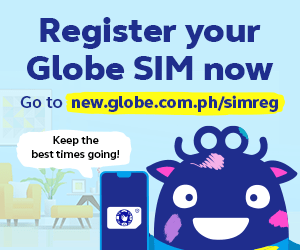 Gabbi Garcia and Khalil Ramos
Omg @gabbi u love me na 2013 pa?!!? 😁 https://t.co/YQgoV9mOx0

— Khalil Ramos (@TheKhalilRamos) April 8, 2021
Another "cutie" tweet spotted! This time, it's the crush himself who unearthed the old tweet. Khalil recently shared an old tweet of Gabbi's where she said she found him cute. That was in 2013. Now, they've been together for four years and counting.
View this post on Instagram
Carmina Villaroel and Zoren Legaspi
View this post on Instagram
One of the OG couples in the Pinoy showbiz industry is Zoren and Carmina. We watched them pair up onscreen, date, get married, and raise their kids. In an old interview, Zoren even once admitted that when he was 16, he already had a crush on then 13-year-old Carmina. Childhood sweethearts slash first love does work out.
Hailey Bieber and Justin Bieber
View this post on Instagram
One of the most famous cases of celebrity-ends-up-with-their-crush is Hailey and Justin Bieber. Hailey became a fan of her future husband during her childhood (she even tweeted how she found Justin and then-girlfriend Selena so ideal). They first met in a meet-and-greet event in 2009 and eventually grew closer when Hailey's celebrity father officially introduced her to the singer.
View this post on Instagram
Mandy Moore and Taylor Goldsmith
View this post on Instagram
Before becoming a couple, Mandy was only a big fan of her now-husband Taylor's band Dawes. Taylor saw her Instagram post about their 2015 album and promptly sent her a message. And now, they're happily married and parents to a cute baby boy.
John Krasinski and Emily Blunt
View this post on Instagram
John Krasinki was really vocal about being a big fan of Emily Blunt, even way before he officially met her. He's such a big fan that he even admitted that he watched The Devil Wears Prada 75 times — and that was back in 2016. What more now five years later?
David Beckham and Victoria Beckham
View this post on Instagram
Another couple still going strong after many, many years in a relationship (and marriage!) is David and Victoria Beckham. The football player was pretty open about how his now-wife was his favorite Spice Girl. The couple is about to celebrate 22 years of marriage this July with their 4 kids.
Now, all together, we say, "Sana All."