Thank You, Peque Gallaga: Remembering Philippine Cinema's 'Most Celebrated Filmmaker'
May 7, 2020 &nbsp • &nbsp Cristina Morales
Earlier today, the Philippines lost one of the most prominent filmmakers in the country, Peque Gallaga. His family had earlier announced (via Lore Reyes, Gallaga's long-time collaborator) that Gallaga was in the hospital "due to complications arising from past health conditions". He was 76.
Gallaga first made a name for himself for his production design work in the Eddie Romero film Ganito Kami Nuon, Paano Kayo Ngayon?, which earned him an award from the first-ever 1976 Gawad Urian Awards. But he is most known for his 1982 masterpiece Oro Plata Mata, which many regard as his masterpiece. His body of work includes film classics like Scorpio Nights, Magic Temple, and some of the most memorable Shake, Rattle and Roll films.
An institution in Philippine cinema, Gallaga's work has been recognized by both local and international awarding bodies, such as the International Film Festival of Flanders-Ghent and the Manila International Film Festival. In 2014, he was awarded the Gawad CCP Para sa Sining. At the 2012 Cinema One Originals Awards, he was named Philippine Cinema's Most Celebrated Filmmaker.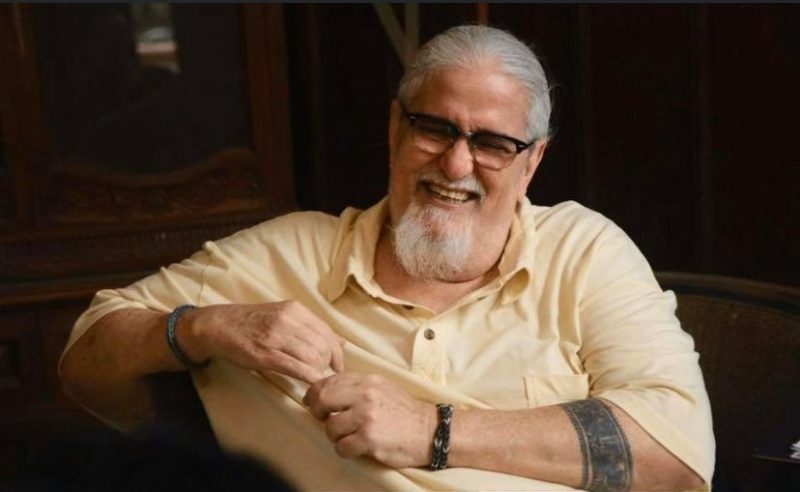 Gallaga wasn't only an accomplished filmmaker, but also a respected educator and mentor. He was a drama teacher at DLSU and St. Scholastica's College from 1967 to 1972. Then, the Negrense director moved back to his hometown of Bacolod to teach Mass Communication at the University of St. La Salle. There, he established a thriving theater and filmmaking culture that continues to flourish to this day, mentoring artists like Joel Torre, Ronnie Lazaro, and Dwight Gaston.
Here are 8 of Gallaga's most notable films:
Oro Plata Mata (1982)

Widely regarded as Peque Gallaga's masterpiece, Oro Plata Mata is set in a Negros hacienda during World War II. The film chronicles the struggles of two haciendero families during the war. The film swept the board at the 1982 Gawad Urian awards, winning Best Picture, Direction, Cinematography, Production Design, Musical Score, and Sound. To this day, it is hailed as one of the top Filipino films of the 1980s. Available on Amazon Prime.
Scorpio Nights (1982)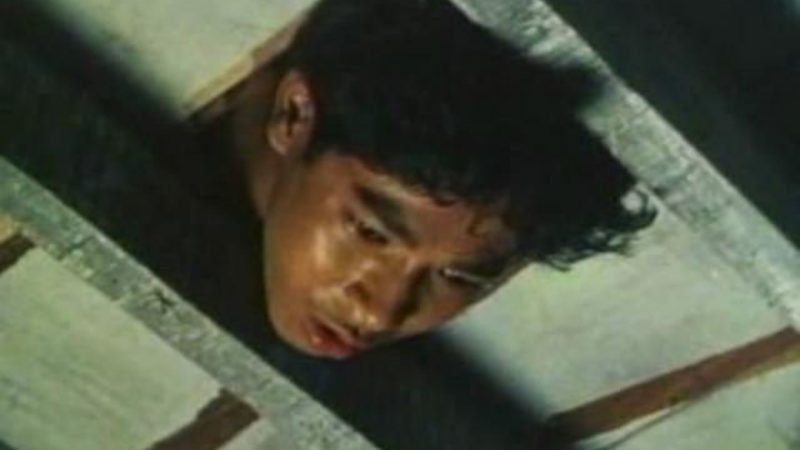 Released at the height of bomba films' popularity, Scorpio Nights was a game-changer and raised the bar for the genre. About a love affair between a young man and a married woman, the erotic film thriller is a cautionary tale against unbridled passions. Unlike similar films, the sex scenes in Scorpio Nights moved the plot forward and were secondary to the overarching story. It was also socially relevant, as it portrayed the turbulent economy of the end of the Marcos regime. The film won three Gawad Urian awards for cinematography, music and sound.
Shake, Rattle and Roll (1984)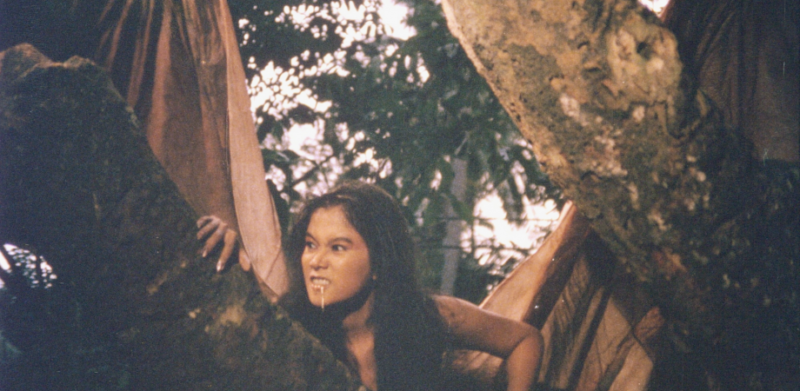 Gallaga co-directed several of the Shake, Rattle and Roll films. "Manananggal", one of the first film's most spine-chilling segments, is a fan favorite. Starring Herbert Bautista, it tells the story of a teen who has been tasked to hunt down a creature who has been eating villagers. With an eerie soundscape and fantastic acting from the leads, "Manananggal" set the standard for Philippine horror.
Virgin Forest (1985)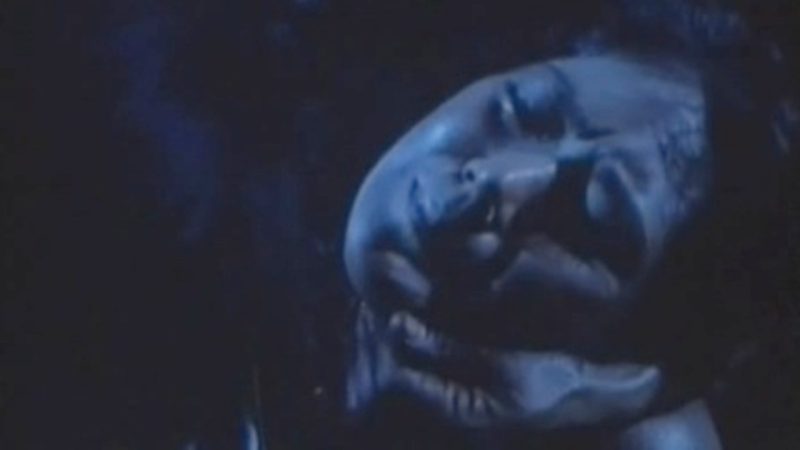 Set during the Philippine-American War, Virgin Forest chronicles the capture of Aguinaldo, juxtaposing a love triangle with Philippine history. The self-described B-movie earned seven nominations at the 1986 Gawad Urian Awards and won Best Production Design and Musical Score at the FAP Awards.
Tiyanak (1988)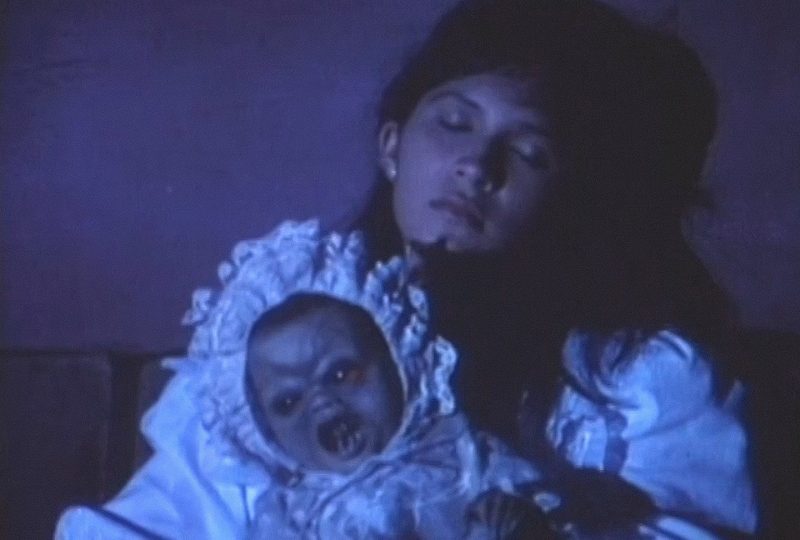 After the success of the Shake, Rattle, and Roll movies, it's no wonder that we'd find more horror flicks in Gallaga's body of work. Tiyanak tells the story of a woman who adopts an abandoned baby, only to find out that the baby isn't what it seems. The movie was nominated for two Gawad Urian awards in 1989 and won Best Cinematography at the 1989 FAP Awards.
Batang X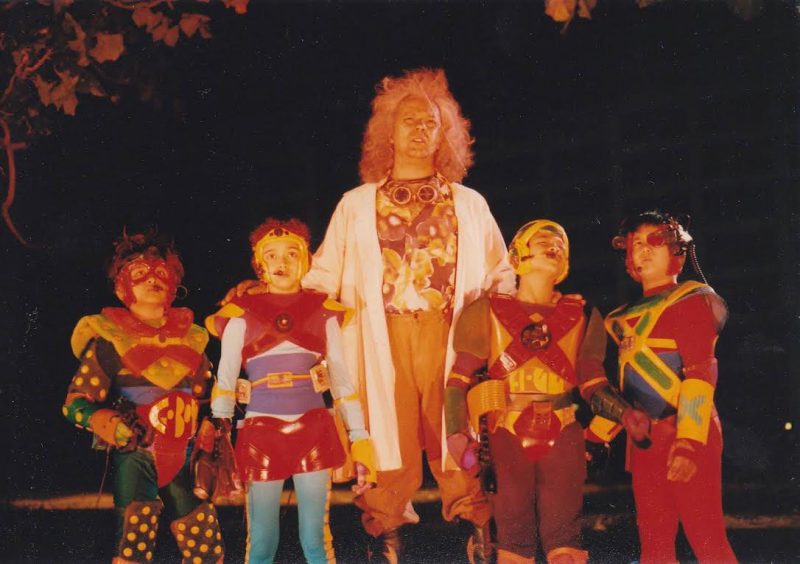 In the 90s, Gallaga began working in children's cinema with the conscious intent to preserve the Filipino identity, and not just mimic the Western Disney aesthetic. In Batang X, five children with superhuman abilities are kidnapped by the diabolical Dr. Axis (Aiko Melendez) and forced to steal sources of energy for her spaceship. The movie was so commercially successful that it generated two TV series: Batang X sa TV on ABC 5, directed by Lore Reyes; and Batang X: The Next Generation in 2008 on TV5.
Magic Temple (1996)

Magic Temple has three teenage boys venturing into a magical world to protect it from evil forces. The identities of the three main characters reference the diversity of Philippine culture, representing Luzon, Visayas, and Mindanao: Jubal is an Igorot, Sambag is a Visayan word for Tamarind, and Omar is a common name in Mindanao. In 1996, the film won all 14 nominations — including Best Film — at the Metro Manila Film Festival. The film's digitally restored version is available on iWant.
Sonata (2013)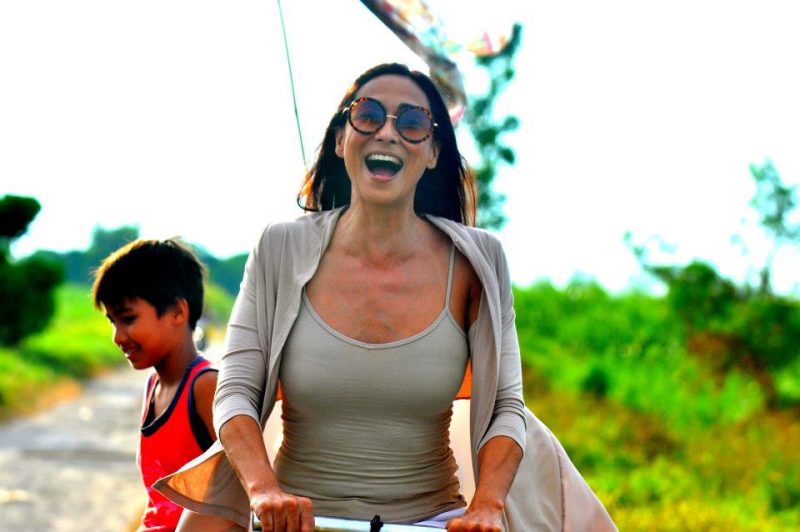 Shot in Negros, with many scenes in places where Oro Plata Mata was filmed, Sonata was filmed with crew members from Negros, most of them products of the Negros Summer Workshops that were helmed by Gallaga and Lore Reyes. The film, which was written by Gallaga's son Wanggo, tells the story of a woman (Cherie Gil) in the middle of an identity crisis, who goes into self-exile only to be reinvigorated by a young boy. The film was nominated for several awards, including Best Screenplay, Best Film Photography, and Best Actress at the 2015 ASEAN International Film Festival and Awards (Cherie Gil won the Best Actress award).
We've truly lost one of the greats. Thank you, Peque, for your films.