On June 7, comedian and actress Ai-Ai delas Alas and director Darryl Yap were declared personae non gratae in Quezon City. The Quezon City Council approved the resolution filed by District IV Councilor Ivy Lagman to mark the two individuals as personae non gratae in the city.
JUST IN: The Quezon City council approves Coun. Ivy Lagman's resolution declaring Ai-Ai delas Alas and Darryl Yap, both known supporters of the Marcos-Duterte tandem, persona non grata in the city for "disrespecting the city's official seal." | @dempseyreyesINQ pic.twitter.com/ivD9jbKMKG

— Inquirer (@inquirerdotnet) June 7, 2022
The reason
Lagman filed her resolution to declare the actress and director as personae non gratae due to a video posted on Yap's VinCentiments Facebook page.

In the video posted last April 29, delas Alas played the role of a character named "Ligaya Delmonte", an obvious jab at Quezon City Mayor Joy Belmonte. Hanging behind her on the wall is Quezon City's official triangular seal, edited with the text "BBM SARA" in reference to president-elect Bongbong Marcos and vice president-elect Sara Duterte.
Lagman's statement
In a statement on her official Facebook page, Lagman reiterated that the Quezon City seal is a symbol of the city and its achievements. "Quezon City prides itself with many achievements and showcases itself through its distinct corporate seal, the triangle with the pylon of Quezon Memorial Circle."
"Maybe this will make all content creators think twice before posting anything on social media such as these videos," she added.
Lagman also clarified that this move was not made against Marcos and Duterte, but instead was made to protect the integrity of the Quezon City official seal. "Ito po ay patungkol sa paglapastang sa SEAL ng Quezon City."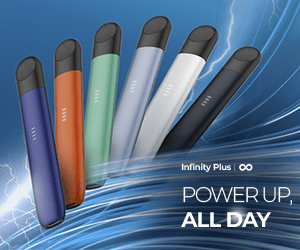 Yap's statement
Last night, on his Facebook page, Yap said he would be releasing an official statement and reaction to the declaration of him being persona non grata in Quezon City.
"Bagamat ang deklarasyong 'persona non grata' ay isang resolusyon at hindi ordinansa; walang kaakibat na batas – hindi po natin ito babale-walain; bibigyan natin ito ng pansin," he added.
Earlier today, he posted again, saying he is "looking for a condo in Quezon City." Over a thousand of netizens commented on the post, including some who gave recommendations.
In yet another post, he shared a private conversation with an unnamed friend, where he said he was able to achieve being persona non grata before his friend. "Gusto natin yan dati eh, maPersona Non Grata," Yap said.
How will this be implemented?
Netizens are wondering how this resolution will be implemented, especially given that delas Alas is a resident of Quezon City. She is also signed with GMA Network, the headquarters of which are based in Quezon City.
Have no idea how they'll implement this. Ai-ai lives there. Pero bastos din talaga. https://t.co/rwcy2cTVeJ

— Edward Bugia (@chefedward) June 8, 2022
So if Ai-Ai is seen in front of her residence in Q.C. or anywhere in QC for that matter, she will just be asked to go home by Q.C. local authorities?

— JOE (@kahector4) June 8, 2022
Lawyer Gideon Peña cleared this up on Twitter, explaining that the persona non grata declaration simply means that the person is unwelcome in a certain place, not that they're barred from entering.
A declaration of a persona non grata status in the Philippines against a Filipino simply means that a person is not welcome in the place that declared such status. But it does not mean that said person cannot actually go there.

Refer to Art. III, Sec. 6 of the Constitution. ⚖️

— Gideon V. Peña (@attygideon) June 8, 2022
What are your thoughts on this? Share them with us below.