8 Local Cosmetic Brands You Need in Your Beauty Arsenal
Jan 19, 2016 &nbsp • &nbsp Shen Mascariñas
8 Local Cosmetic Brands
You Need in Your

Beauty Arsenal
For many, the new-year-new-me mantra comes with a shopping trip for the 2.0 version of your wardrobe and kikay kit. Of course, you want to start 2016 on the right (and best-looking) foot. As you scout for new beauty products powering your #BalikAlindog2016, try your best to stray away from your typical choice of imported brands.
Support local brands not only because they're made by fellow Filipinos, but more importantly because their products are actually really good. Here are 8 Pinoy cosmetic brands you absolutely need in your beauty arsenal!
8. Nuovo Lusso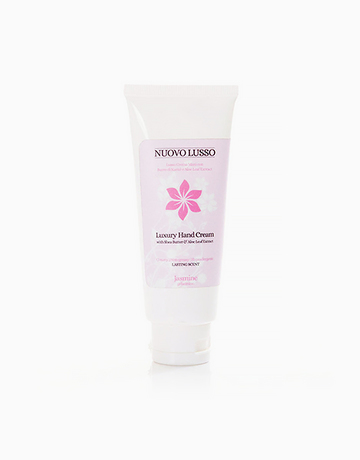 Shop for this brand here.
Always be ready for a handshake or better yet, a session of H-H-W-W (holding hands while walking). Do that by keeping a Nuovo Lusso hand cream in your kikay kit. It's made from premium ingredients that are carefully chosen for Asian skin. Find your favorite from the irresistible scents of Verbena, Jasmine, Honey and Original. It's on sale for only P270 at Beauty MNL now, so you might wanna buy for you and your friends!
7. By Nature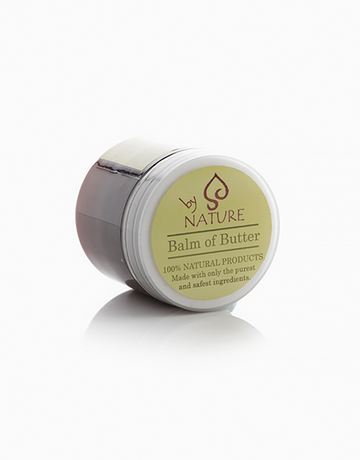 Shop for this brand here.
By Nature's products are heaven-sent for those with sensitive skin. Suitable even for kids, By Nature items are designed to keep skin protected by going back to the basics (aka Mother Nature's domain). They have a wide selection of naturally fragrant soaps and oils that you'll surely have a wonderful time picking among. The best sellers are the Balm of Butter, an intense all-purpose moisturizer, and the White Salve, a wonder cream that can be used for rashes, wounds and sunblock.
6. Beauty Bakery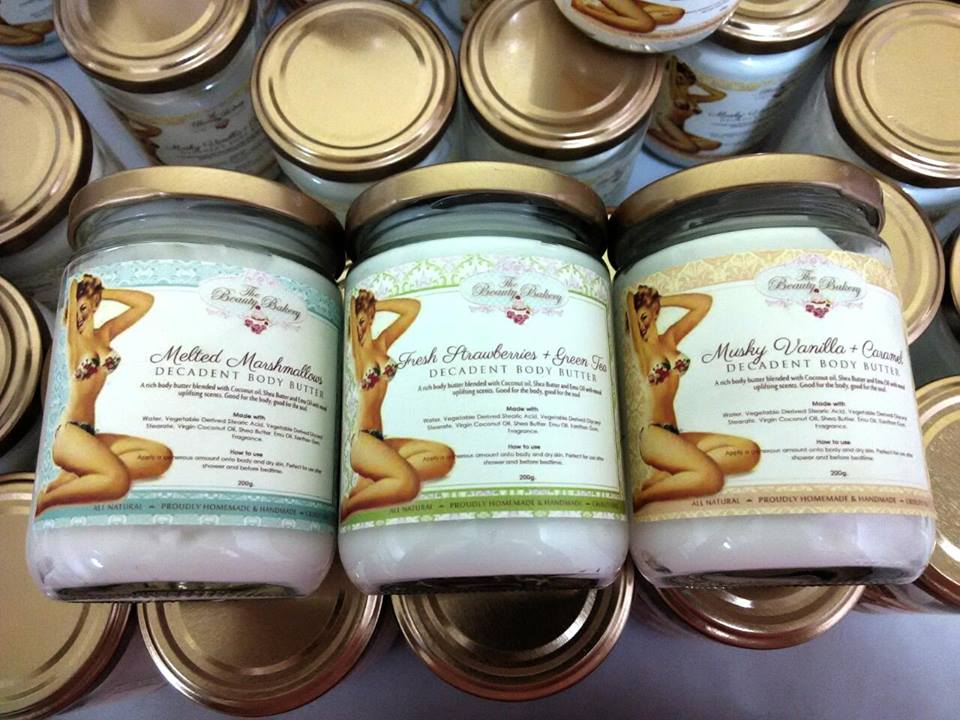 Shop for this brand here.
Treat yourself to Beauty Bakery's all natural, paraben- free, cruelty-free and handmade products. This local venture is well-known for their Body Butters, Witch Hazel Facial Mist and 100% Argan Oil. Beauty Bakery also offers hair masks, hair and body sprays, body scrubs and other kinds of beauty goodies.
5. Human Nature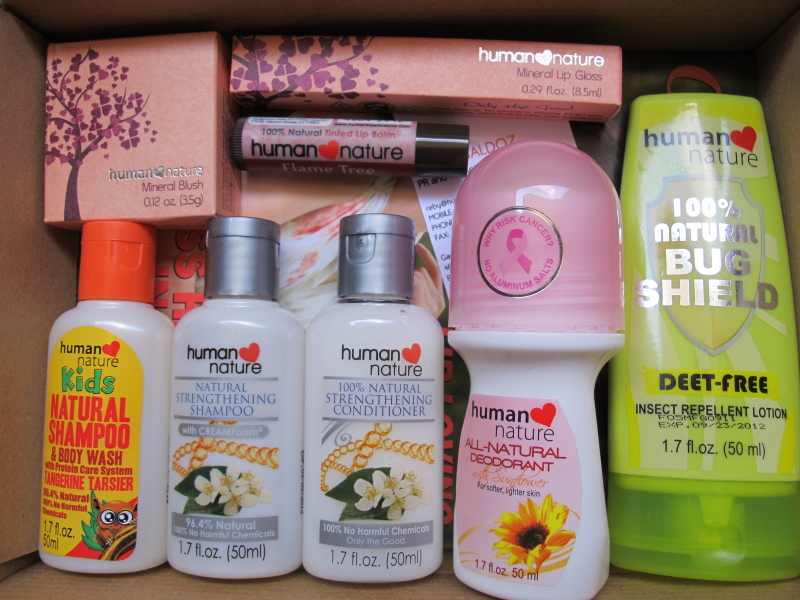 Shop for this brand here.
From groceries to boutiques, you can spot Human Nature products almost everywhere now. It's one of the first stores in the Philippines championing chemical-free beauty products with very affordable prices. Some of their products already have a cult-following; definitely try Human Nature's Sunflower Beauty Oil, Tinted Lip Balm and Perfect Glow Mineral Blush. Give your hair some loving also with their all natural shampoos in either the clarifying or strengthening version.
4. Suesh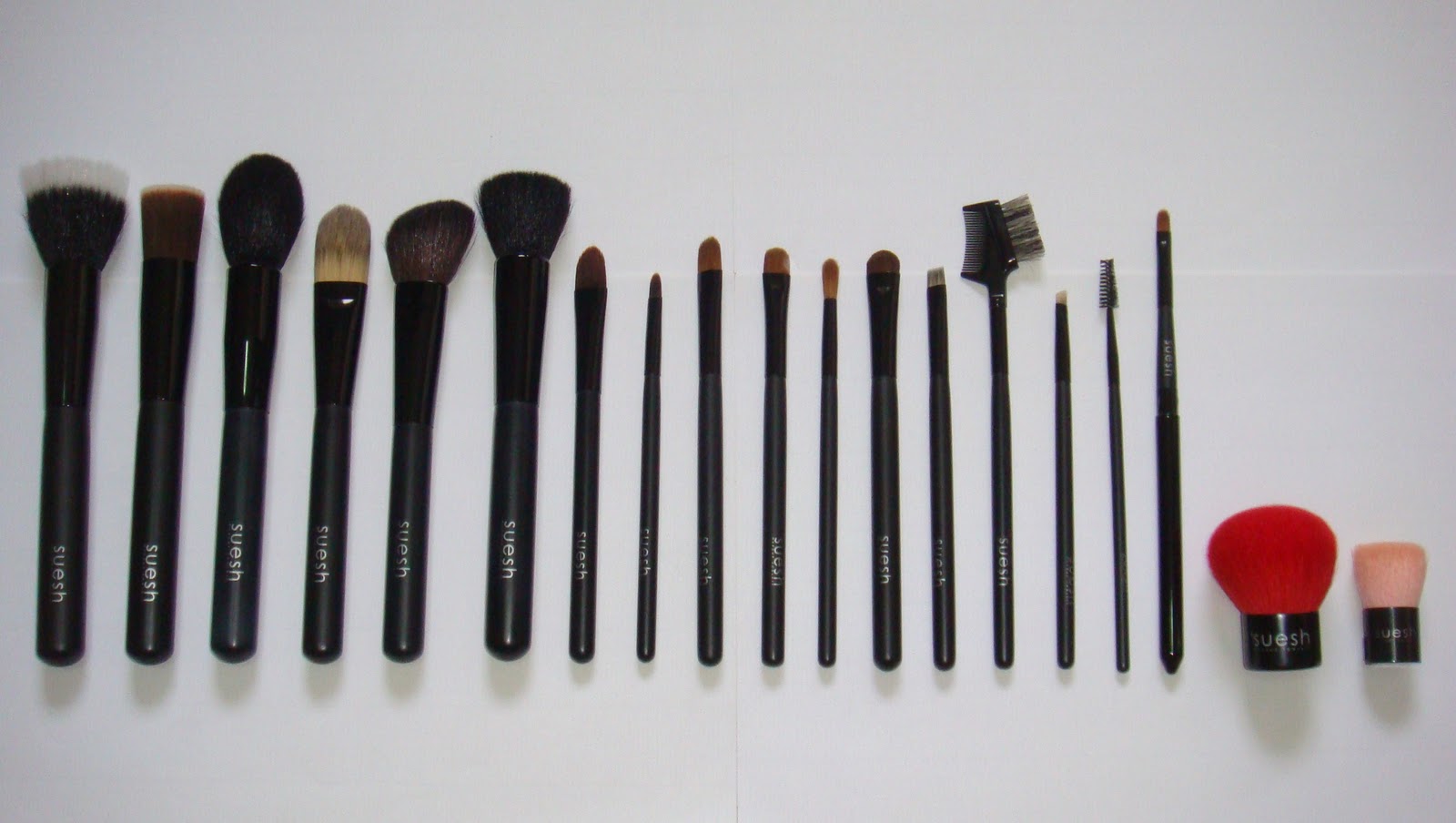 Shop for this brand here.
Suesh is a playground for makeup artists and die-hard beauty enthusiasts. You'll find almost every brush and makeup tool here, so look no further. Suesh also offers customizable makeup palettes, professional vanity mirrors and a well-curated makeup selection from all over. Transform all your makeup pegs into reality by getting the Personal Pro 16-Piece Makeup Brush Set.
3. Snoe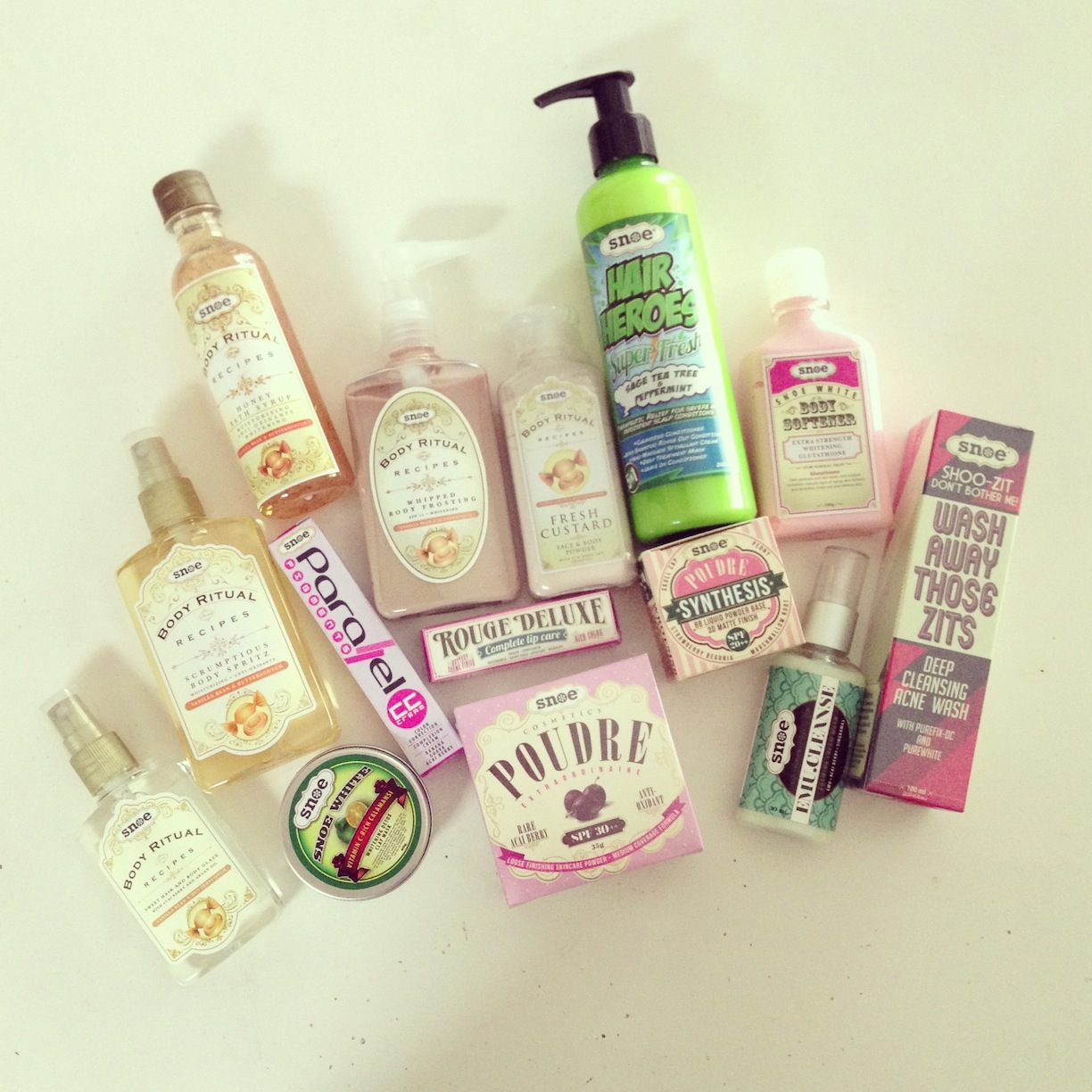 Shop for this brand here.
Snoe has an impressive range of makeup and skincare products, which all come in adorable packaging and playful names. This fast-growing local company is now available in many department stores around Manila. Crowd-favorites are Snoe Hair Heroes, Poudre Phenomenon Pore Eraser HD and Lippy Cheeky Antioxidant Stain.
2. Ellana Minerals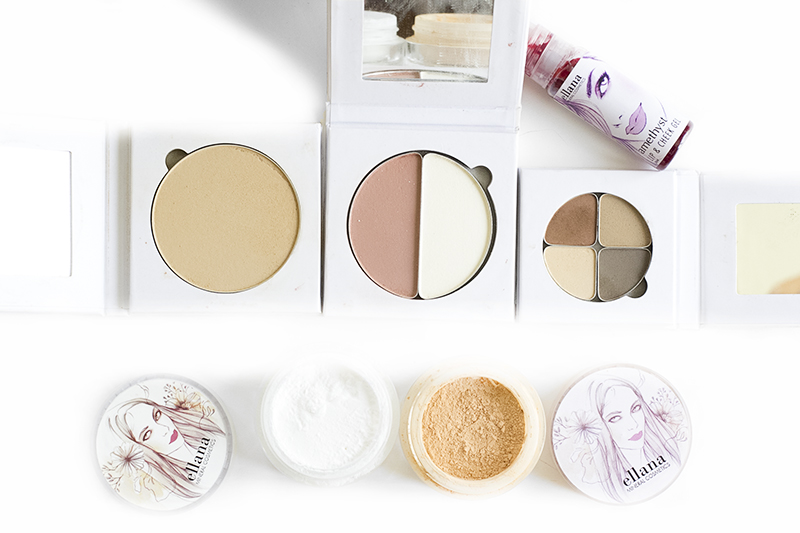 Shop for this brand here.
No matter how many shades an international brand offers, sometimes there's just no shade that matches your skin perfectly. That's because those shades weren't created for Pinay or Asian skin tones. Thankfully, Ellana solves that problem and more. It specializes in various kinds of mineral makeup like foundation, eyeshadow, blush and multi-purpose powders. All of Ellana's products are also free of oil and paraben, making it non-comedogenic, long lasting and mattifying.
1. Happy Skin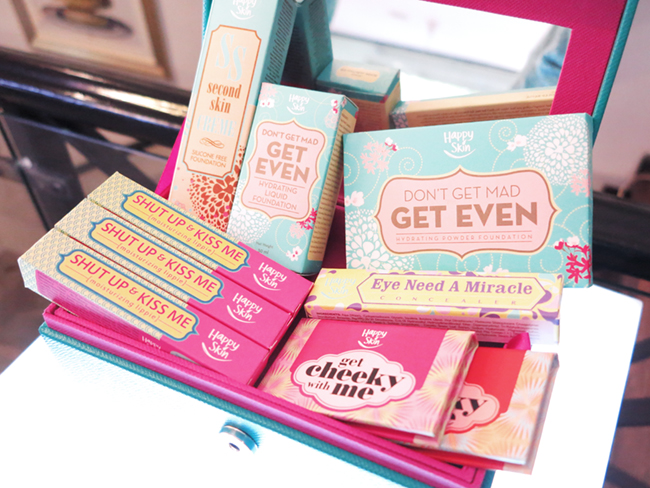 Shop for this brand here.
Happy Skin already has a well-deserved cult-following, which you should definitely take part in if you haven't. What's not to love about makeup that cares for your skin while enhancing how it looks? The genius brains behind Happy Skin designed products that are actually good for the skin, taking the guilt out of wearing makeup.
Their Moisturizing Lippie, which comes in tons of gorgeous colors, is a purchase that will definitely make you excited to get up every morning (just so you can wear it). Other must-tries are the Zit-Zapper Second Skin Cream and the Feeling Sculptacular Face Contour Kit.
Any other local cosmetic brands that are deserving of more support? Spread the word and sound off with your favorite Pinoy beauty products below!