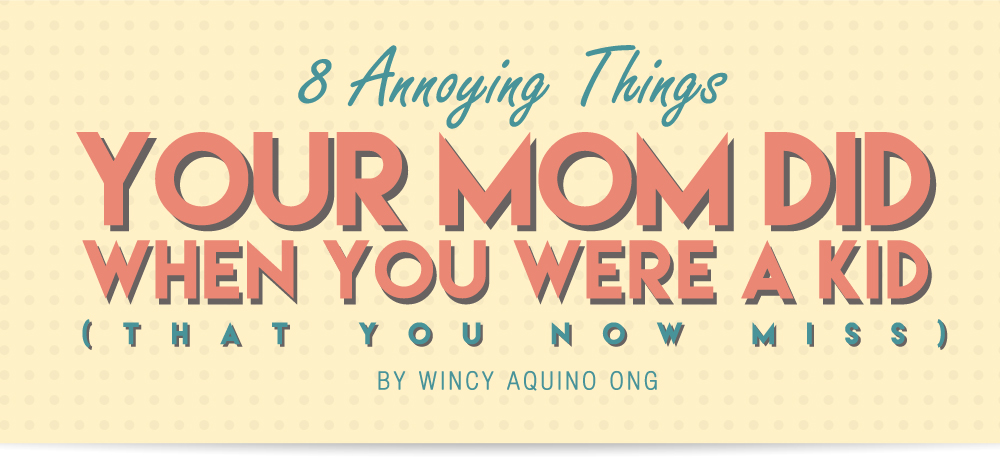 [dropcap letter="A"]h, mothers. What would we do with(out) them?
But yes, they're just people too. And we're just people too, so there were things they did in our younger years that really peeved us.
But hold on. Look back. See yesterday through the lens of adulthood. You'll see what I'm talking about.
In celebration of all our loving moms this Mother's Day, here are 8 annoying (and sometimes, ridiculous) things our mothers made us do back then, that we kind of sort of really miss now.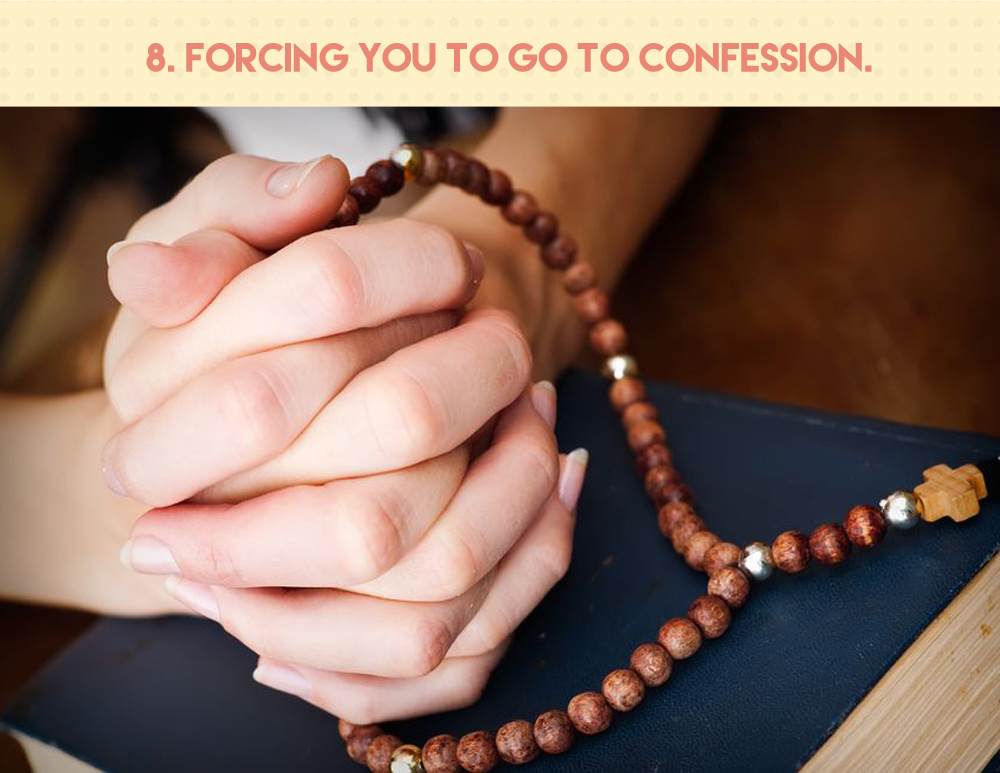 That was pure drudgery, right? Listing all your sins, both venial and mortal, on a size 4 sheet of paper and steeling yourself for the long talk with Father Steve was more tedious than a novena.
In hindsight, she was right. You felt good after it. You had the blessings of Christ. These days we wish that we could go to confession more often—being that we're so lost in amorality.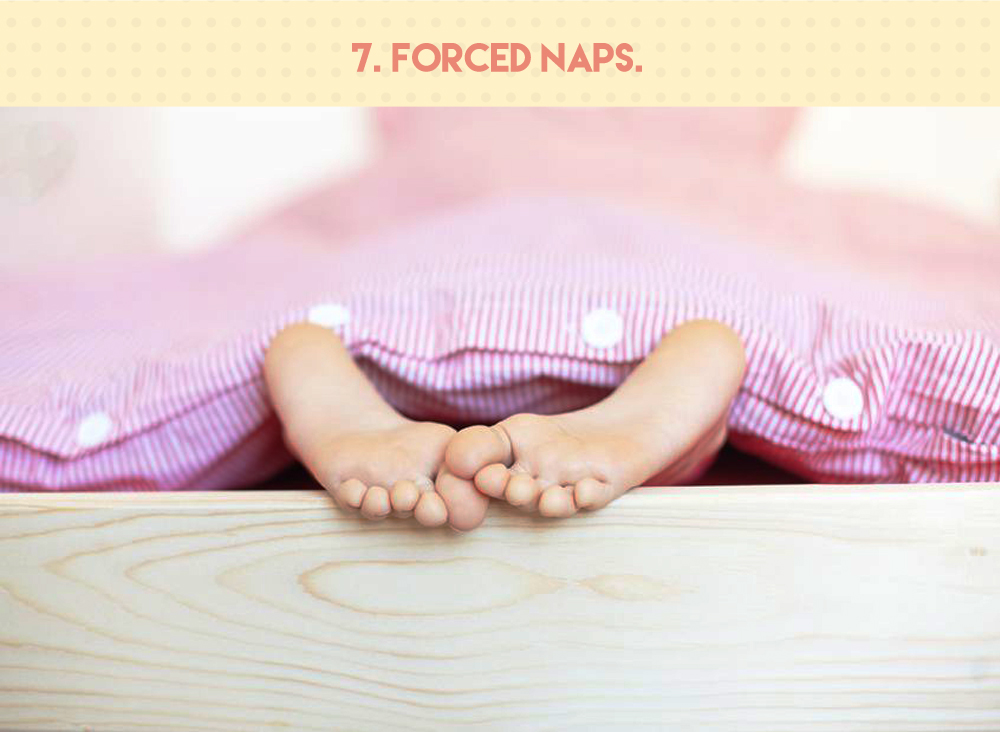 You know what I'm talking about. It's the crack of noon, Eat! Bulaga has just finished, and Valiente and Anna Luna are up next. Despite the heat, all you want to do is play with your Silverhawks action figures.
But nooooo.
Mom said if you want to be tall as a basketball player when you grow up, you have to take an afternoon nap. So you end up lying in bed with your eyes closed. Or if not, staring at the ceiling for two hours.
We should've listened. Now we need all the naps we can get, given that we're all sleep-deprived zombies in our cubicles, and mourn the inches we never grew.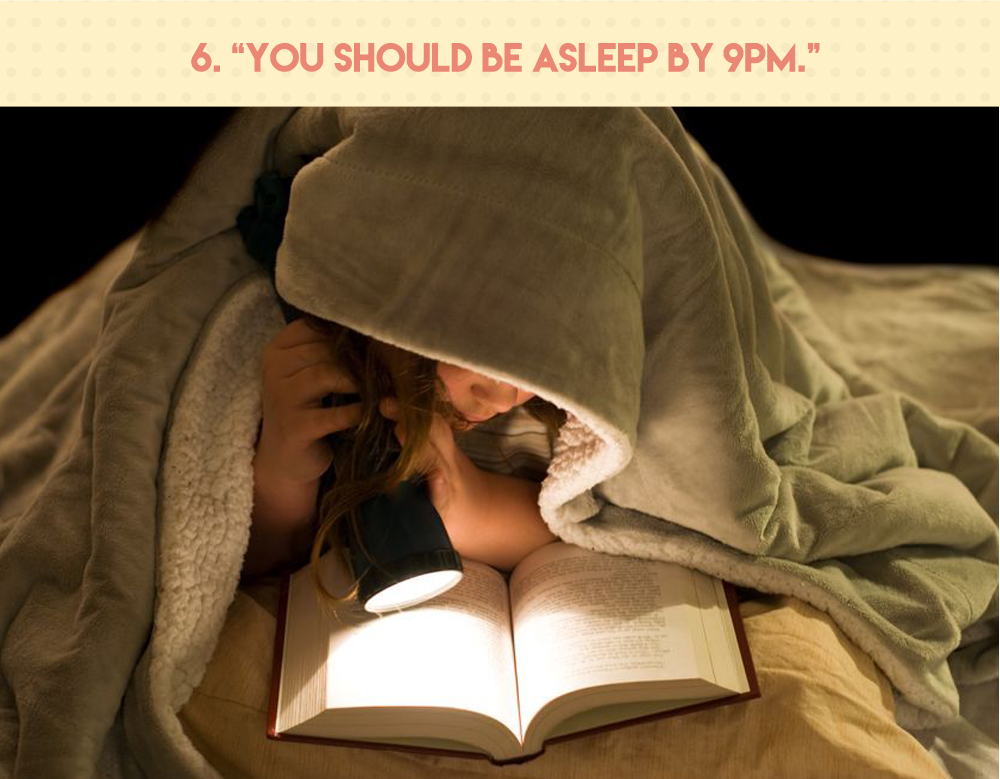 Here's another one regarding sleep habits. When mom said, "One day you'll thank me for this," she wasn't kidding.
In our late twenties and early thirties, we've all become Internet-obsessed insomniacs. We sleep at 3AM, ignoring the fact that we have to wake up at 7AM the next morning. We wish Mom were around to discipline us when it comes to healthy living and getting at least 8 hours of goddamn sleep. But nope, we have no self-discipline. Sorry, mom—you tried your best.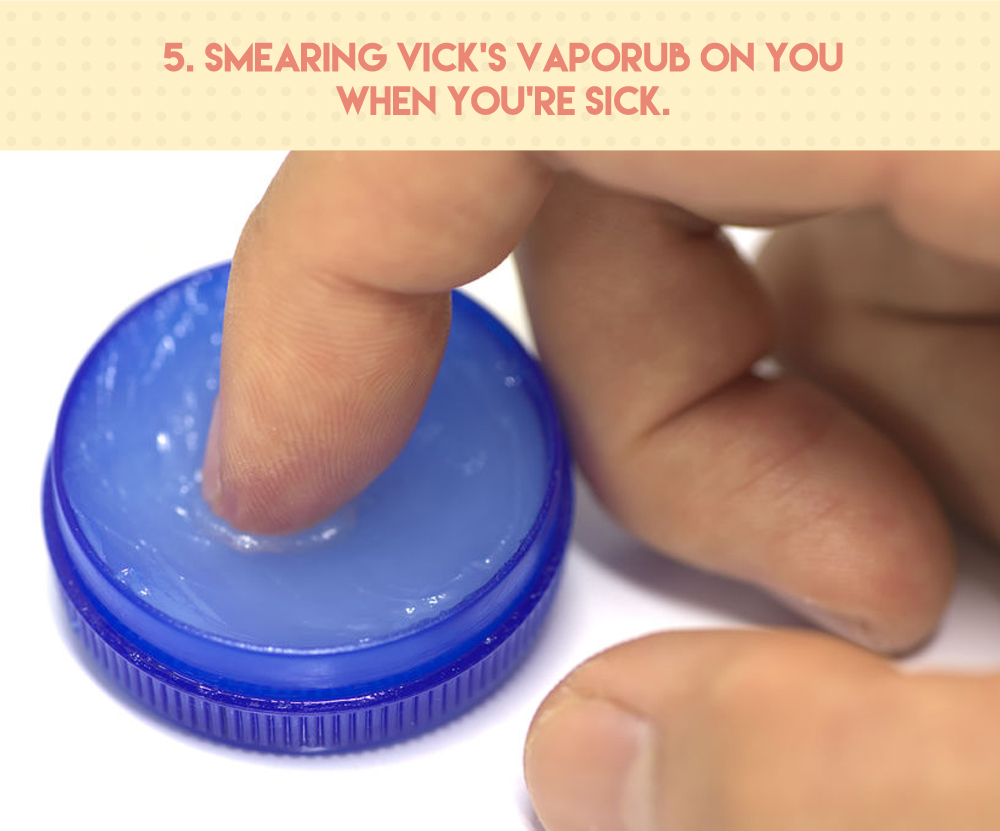 Ugh. It's the gray goo that smells of school infirmaries and the Grim Reaper. Mom slathered it on your chest, neck and nostrils when you were down with the flu. You felt like you were being mummified by an Aztec cult.
No, scrolling through your WebMD app and self-medicating just isn't the same. As an adult, when in the bouts of a high fever, you can only pine for those nights when mom was around to give you that tender loving care.


You became the joke of the playground with that strange-looking terrycloth dangling from the collar of your shirt. You looked like an effeminate version of Superman.
Admit it, you do miss that bimpo. It was the ultimate symbol of your mother's love for you, a badge that you were a well-cared for child.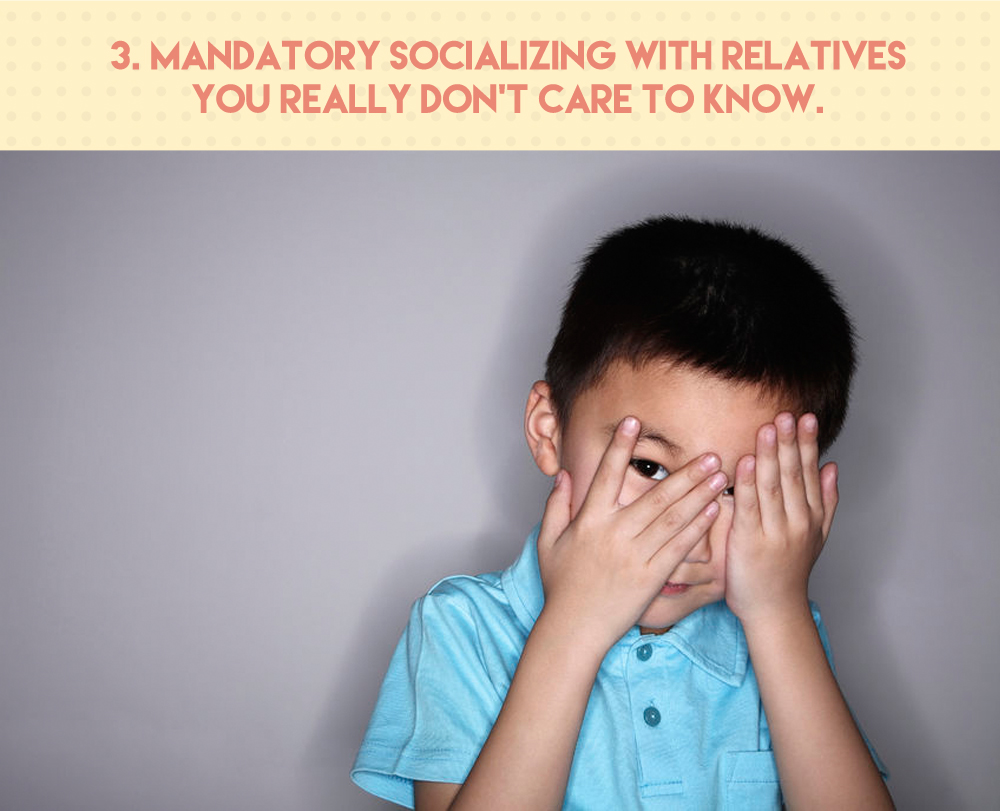 Cousin who? Lola who? Tita who? Tito who? It doesn't help that there's someone named Tito Tito. You just didn't want to dedicate valuable brain-space to memorizing the name of every second and third cousin you have. That brain-space was reserved for names of all the Dinobots and the vehicles from Return of the Jedi.
Looking back? Maybe Mom had a point! It gave you crazy-good people skills, and trained you in how to engage in small talk. How to feign interest. How to in make sipsip to get money from your uncles. These are social skills you don't learn from school— survival skills you definitely need in the workplace.

"Too much Famicom will rot your brain. Go read your Childcraft Encyclopedia," she said.
She was right, after all. Now, if you didn't listen and failed the proverbial marshmallow test, you'd now be: An obese, unemployed, no-girlfriend bum who is undoubtedly hooked on DOTA 2.
You don't want that, right?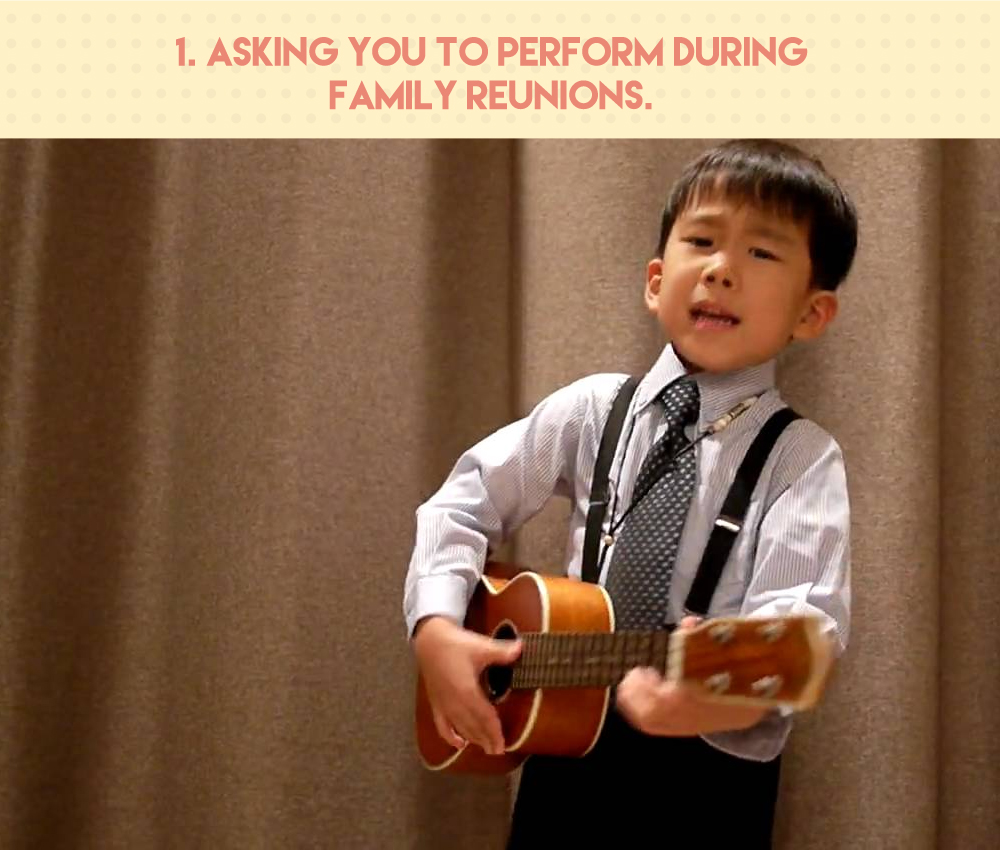 Oh boy. The dreaded mandatory Christmas performance in front of the relatives.
In the '80s, it was Material Girl. In the '90s, it was the Macarena. The list goes on until we reach Gangnam Style.
But we shouldn't have complained. This made us conquer our stage fright. These were object lessons in the tolerance of all things baduy—a skill all working professionals need if you want to become rich. (Is it any wonder why hipsters are poorer than rats?)
Thanks for making me baduy, Mom. At least now I have a Savings Account.
How about you? What do you wish your mom would still do (but not really)?