Anyone who has browsed through online purchase reviews will know that it's a jungle out there. You'll never know if you'll get a decent review of the actual product or unrelated (and bizarre) comments coupled with sketchy photos. We're just gonna go ahead and say it — Pinoys are horrible at reviewing products. Do we blame the incentivized reviewing system that demands customers to rate the products ASAP in exchange for coins or points? Or do we blame the customer's laziness? Either way, here are the 8 types of Pinoys who make online product reviews.
The lyricist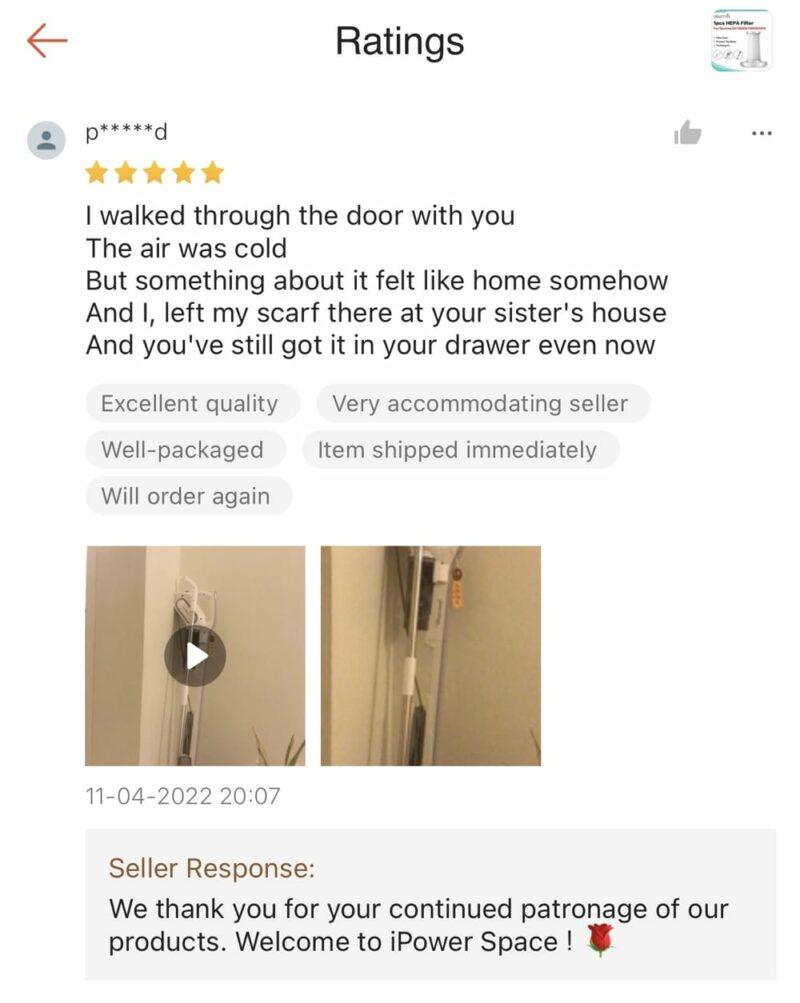 This type of customer isn't afraid to get creative with hitting that word count and getting those coins. Their method of choice? Typing the lyrics to their most recent LSS. In the case above, it's Taylor Swift's iconic All Too Well (that better be the 10-minute version).
To top it off, some attach unrelated videos and pictures for maximum benefits: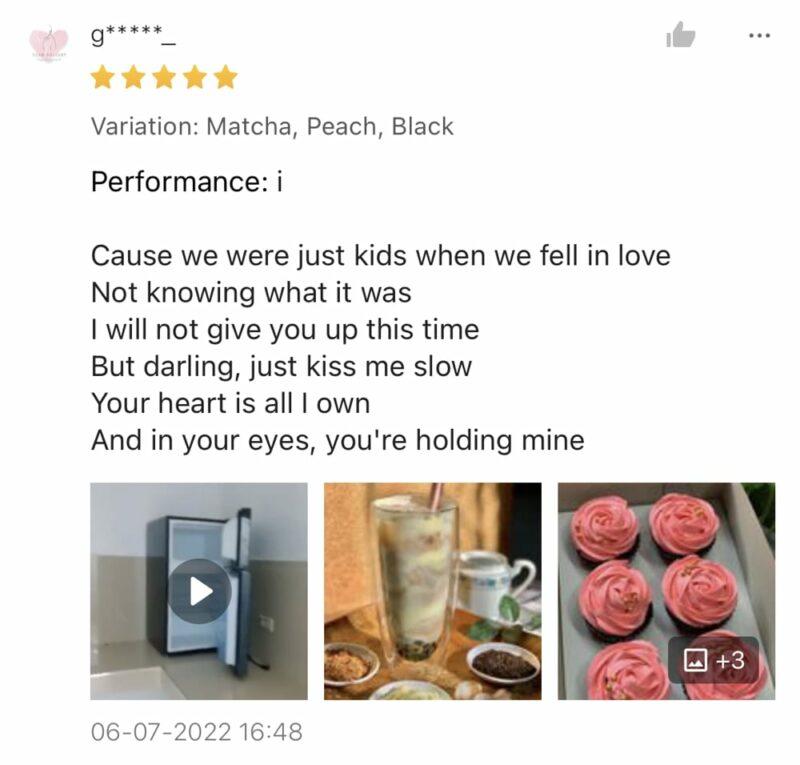 Involving their K-pop idols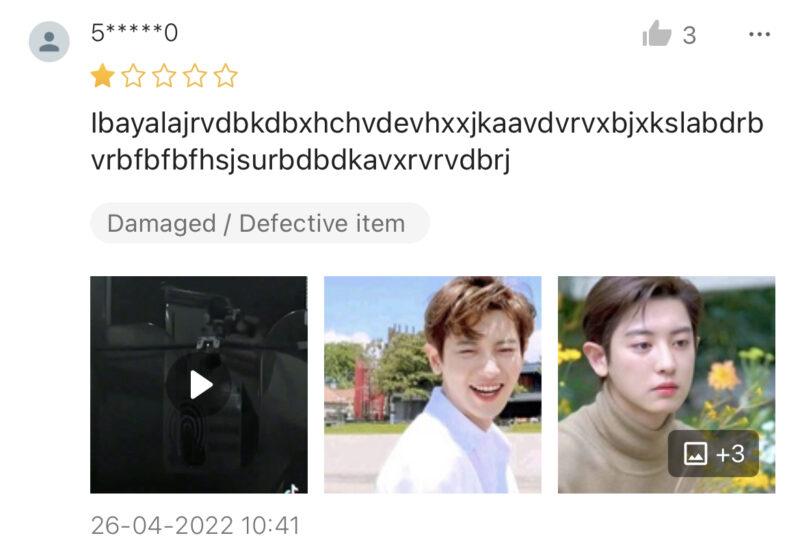 Unless the product is K-pop related, we do not need to see screenshots and videos of idols in the review section. There's stan Twitter for that. What's EXO's Park Chanyeol doing under a product for face masks? Clearly, these people take advantage of their vast K-pop photo library to get free coins.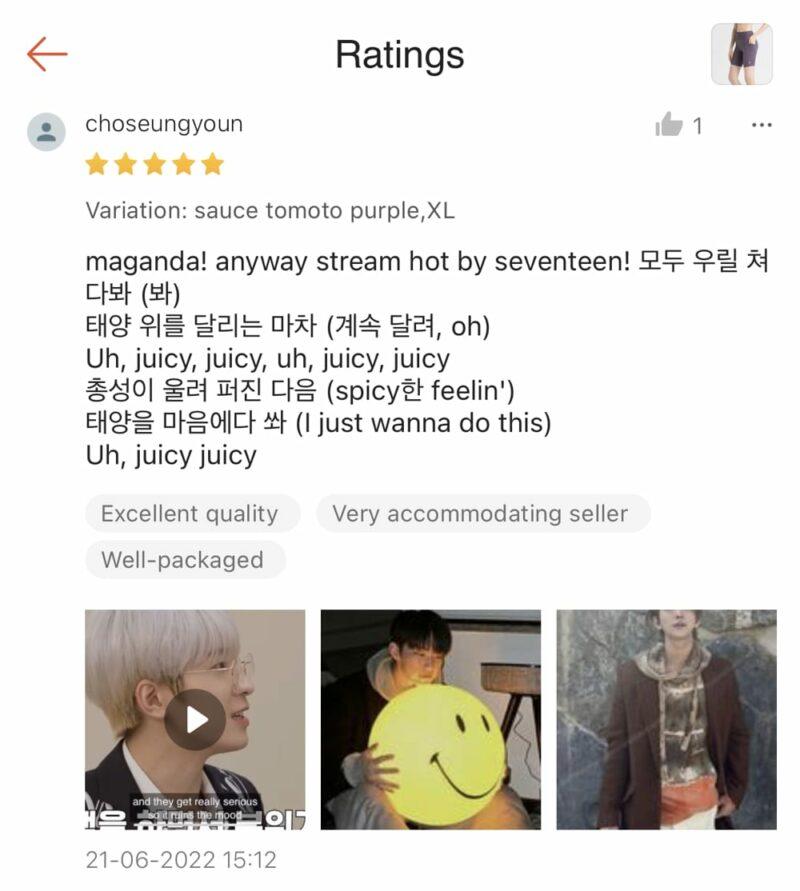 Praising the courier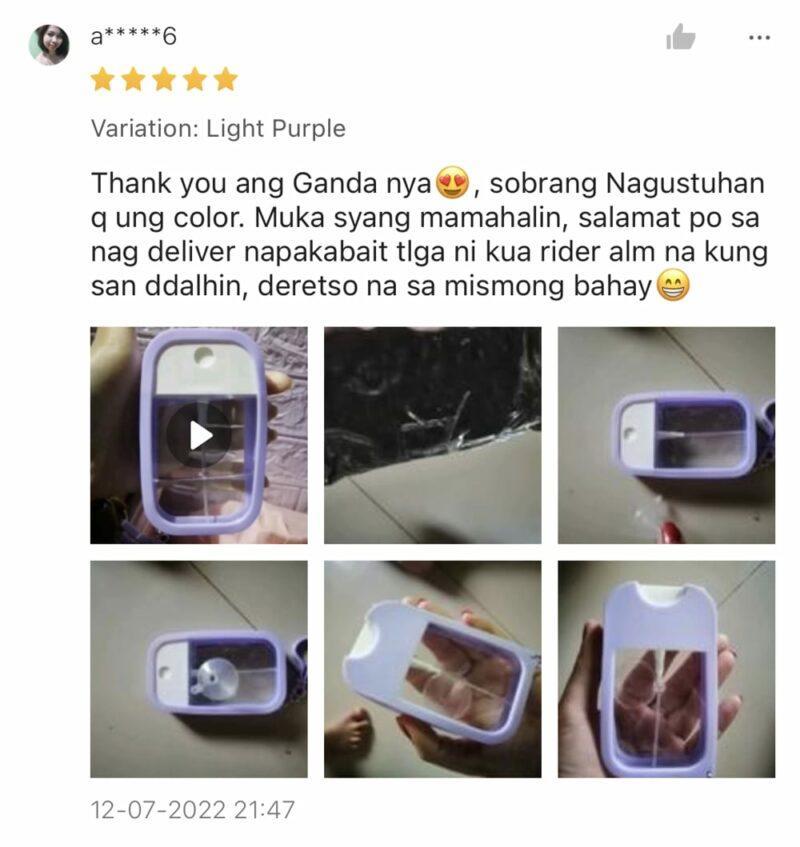 PSA: E-commerce companies like Lazada and Shopee employ a third party for deliveries. That means your kuya J&T, Gogo Express, Ninja Van, or whatever else is not related to the seller. While commenting about the delivery speed is helpful, saying that the courier was "handsome" or "kind" isn't. (This isn't the proper avenue to praise them!) TBH, we would rather hear about how the product worked or didn't work for you.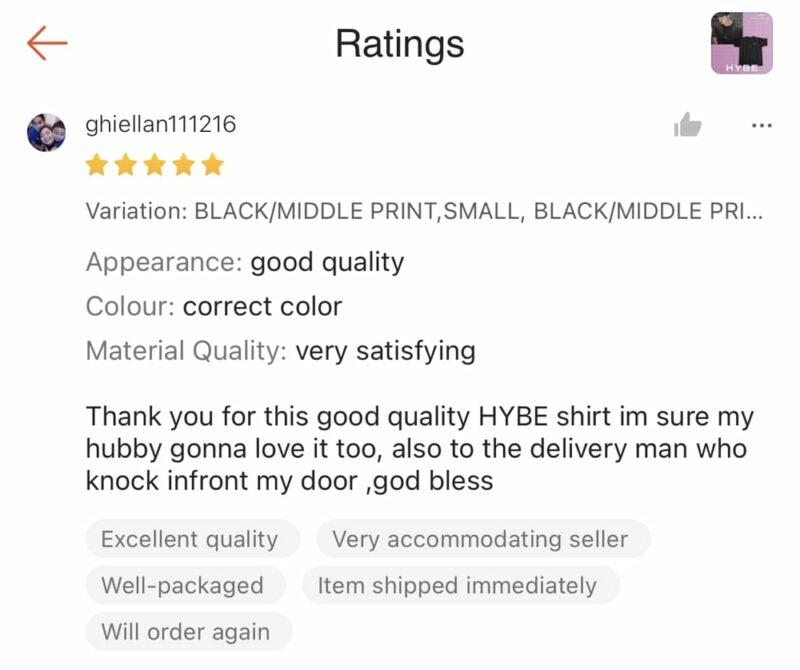 Getting educational and inspirational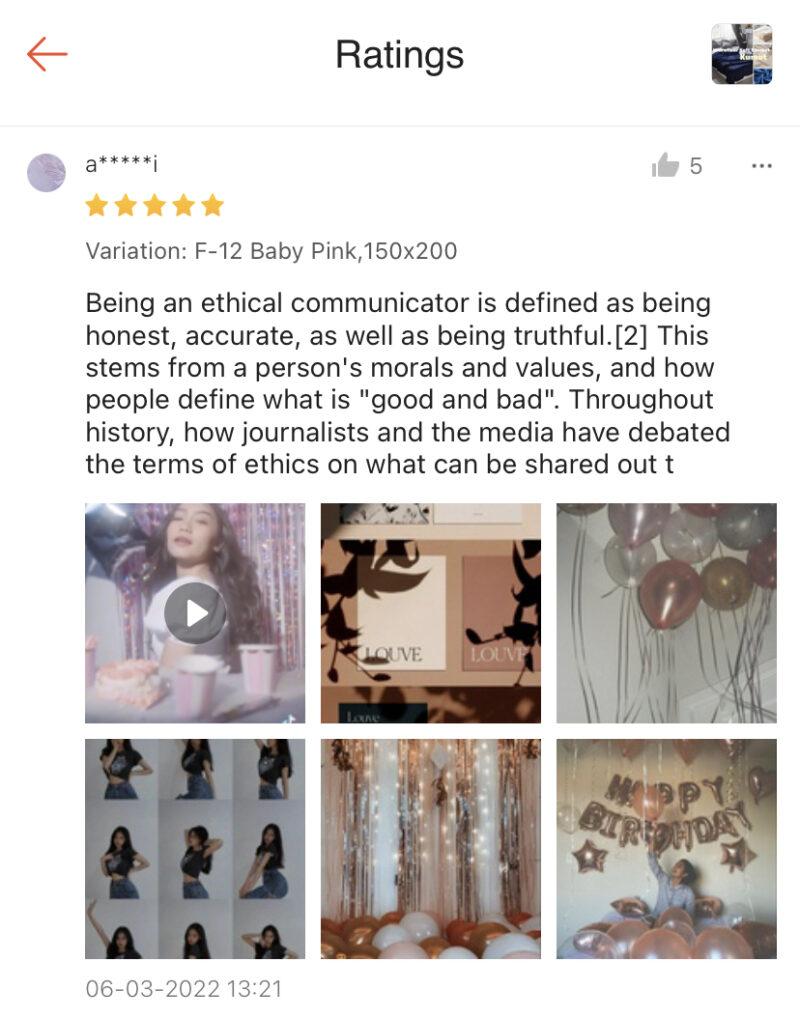 Why write a detailed review of how the product worked for you when you can post nonsense and still get your cashback? Some people prefer to educate the masses and put random paragraphs in there while others took it upon themselves to be the inspiration fellow customers need.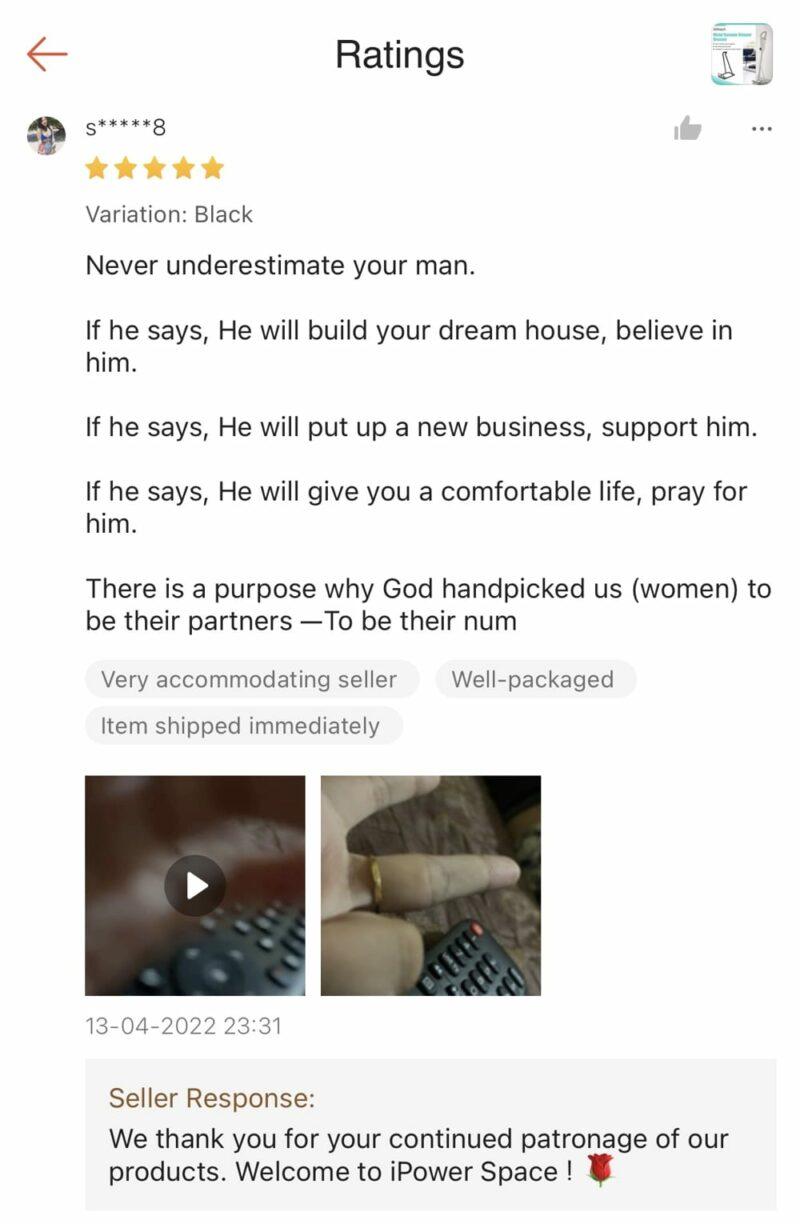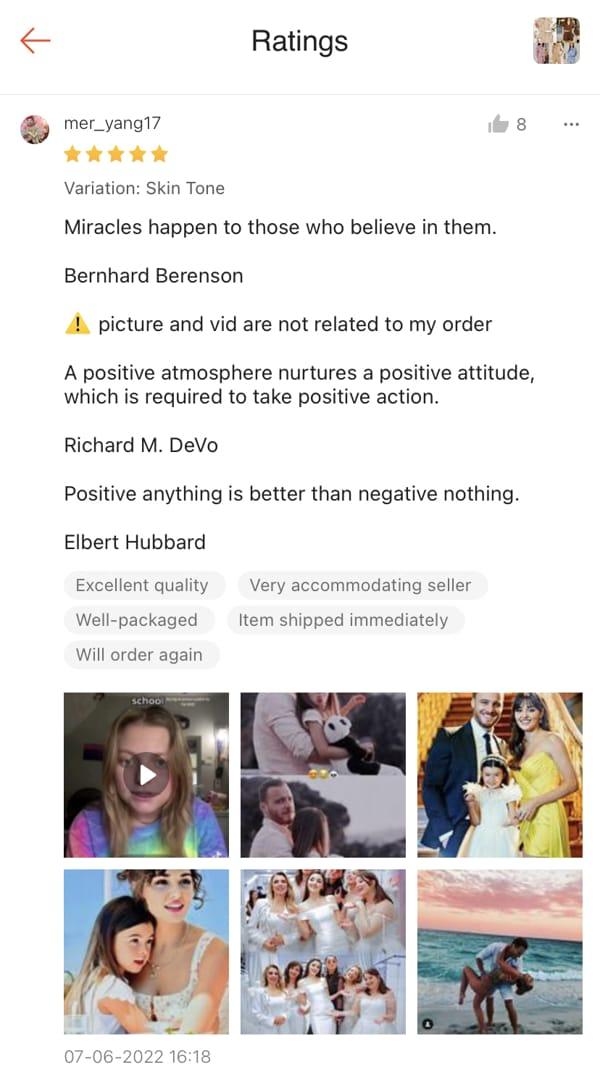 The galit na galit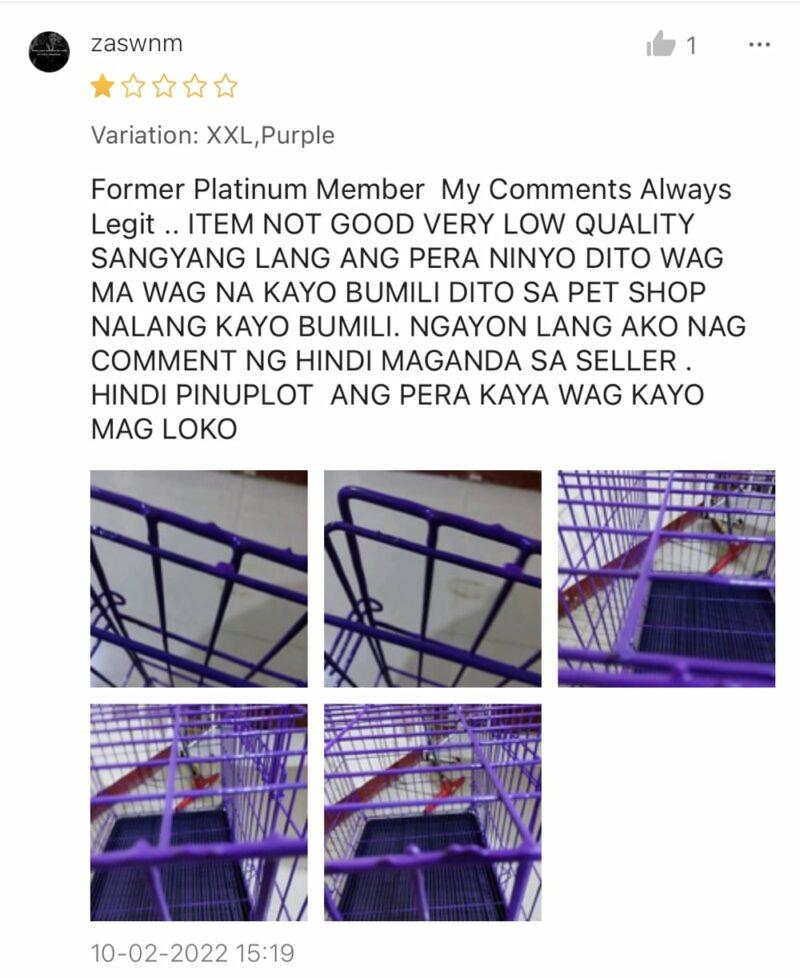 Sometimes online purchases disappoint us and leaving a scathing review is the only way we can express our frustration. Like the all-caps raging review above. Sure, it was helpful (will definitely consider purchasing from actual pet shops), but I felt like I was the one being yelled at. Bakit parang kasalanan ko?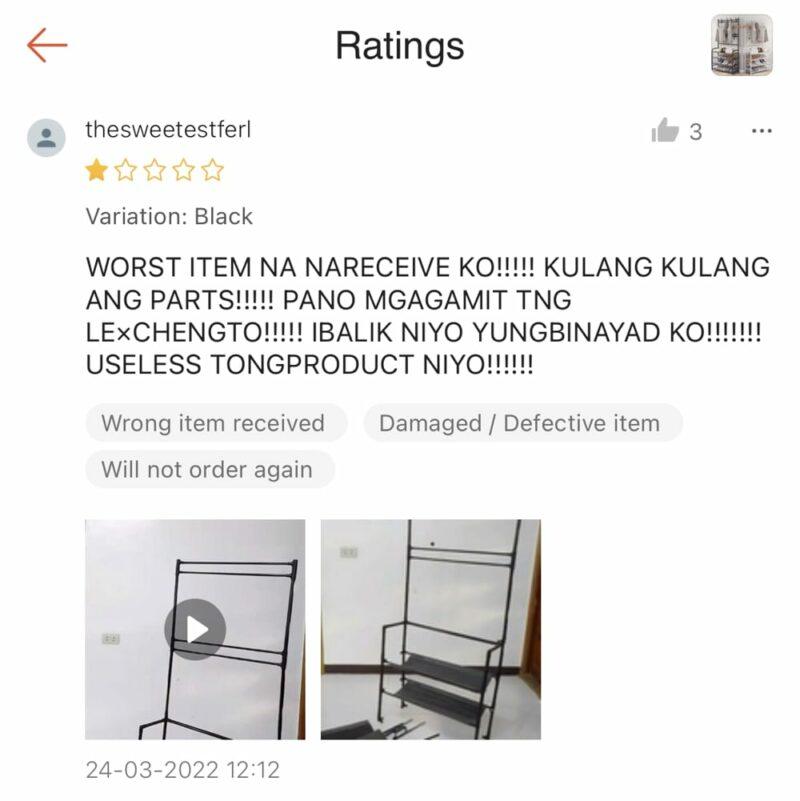 The random copy pasters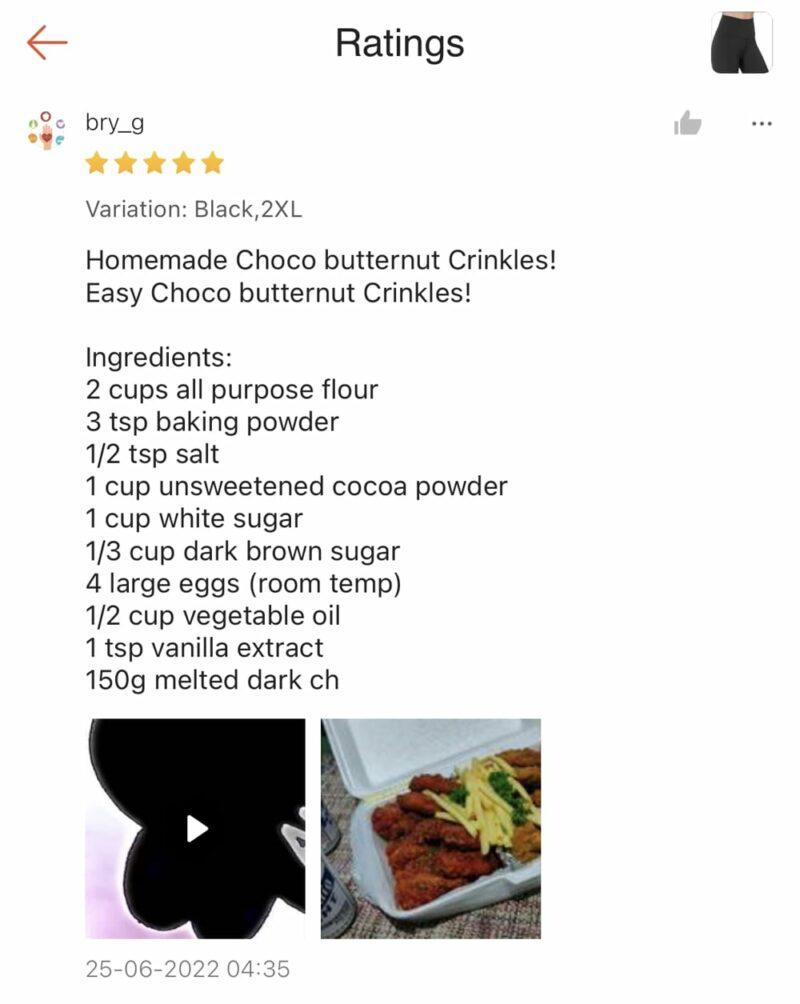 The effort it took to look up a recipe for Homemade Choco Butternut Crinkles could've been spent typing a decent review but nooo. These people would rather take the longer route.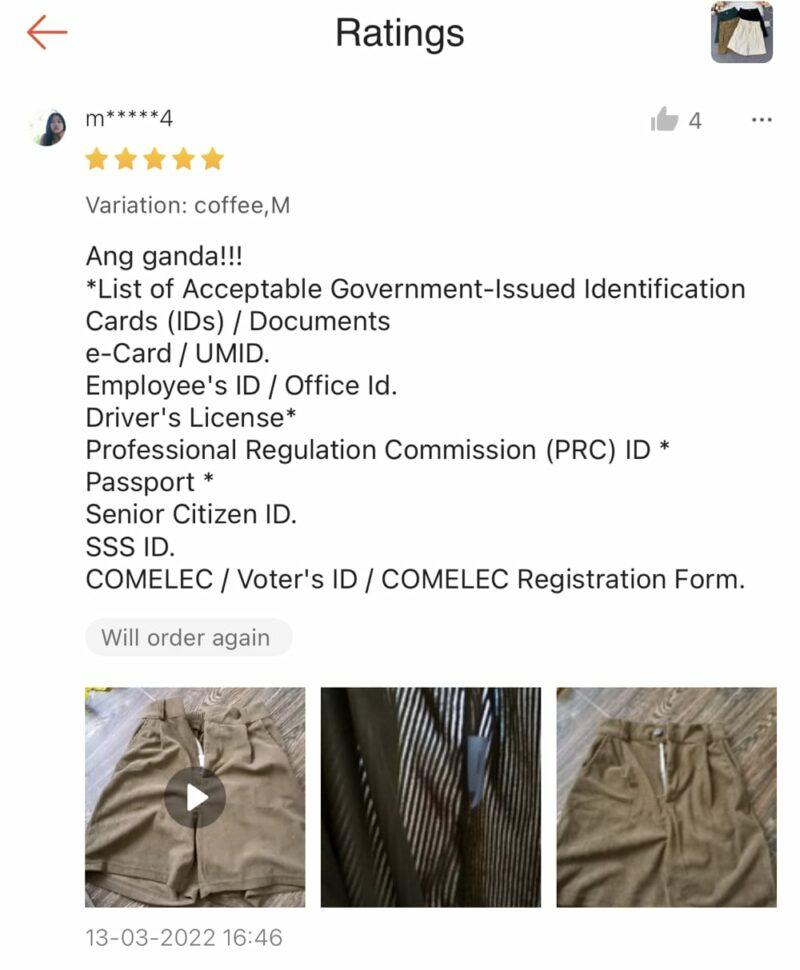 The "honest" reviewers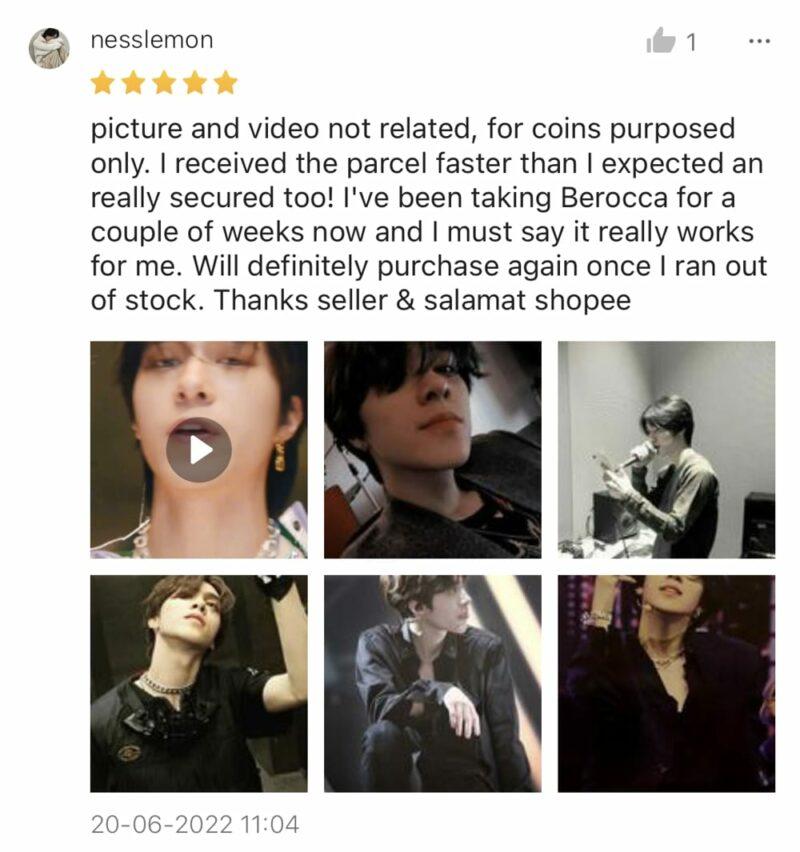 This type of customer doesn't have time for pretenses. They go straight to the point: "I'm writing this for the coins so deal with it." Hey, thanks for being honest. Glad you go that off your chest. But you could've channeled that honesty into a review and hit the same word count but it's whatever, right?
The opportunista advertisers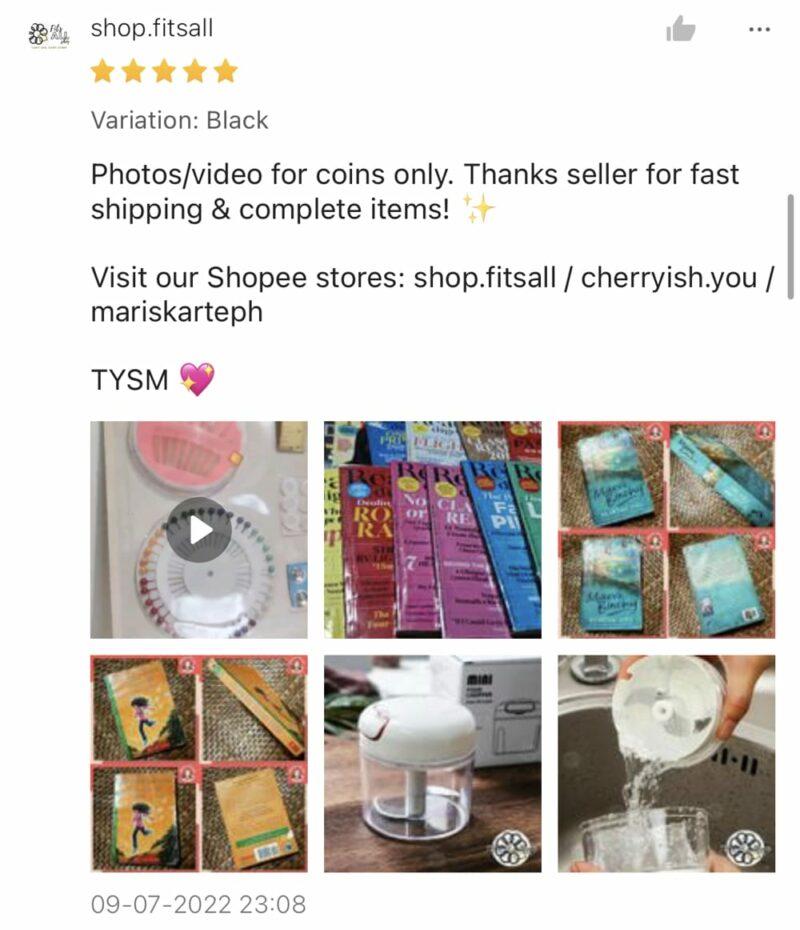 Just when you thought you've seen all sorts of crazy reviews, some will still surprise you. There are folks shameless confident enough to start advertising their products through a review. And why not? A lot of people browse through review pages and now they'll be curious about that random advertisement and maybe check the reviewer's shop out.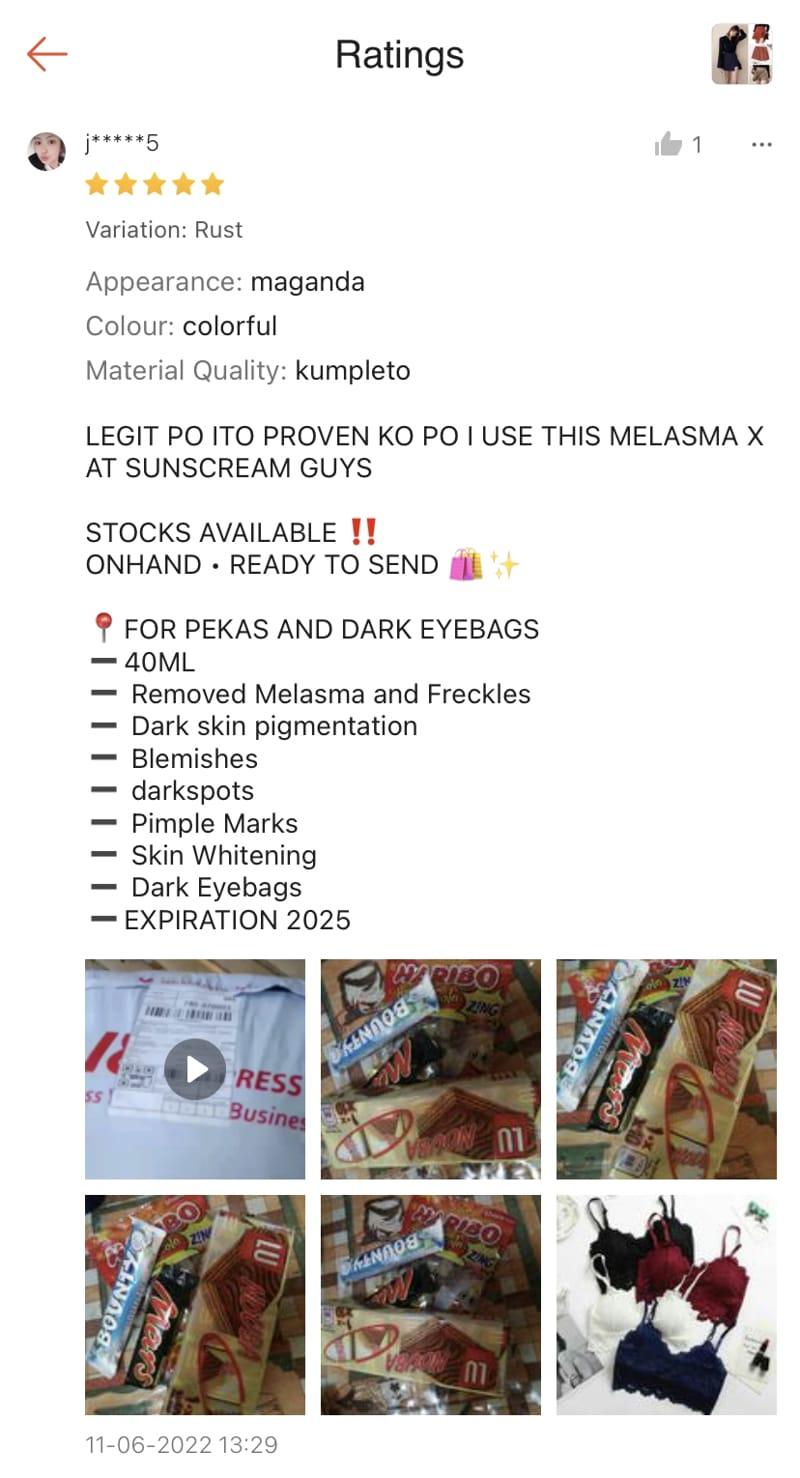 What other types of Pinoy online purchase reviews have you seen? Share it with us in the comments!
Check us out on Facebook, Instagram, Twitter, TikTok, and YouTube, to be the first to know about the latest news and coolest trends!