February is the best month to appreciate the local art scene with the numerous events happening around the metro that promote art, culture, and more! So start planning your art crawl with friends, family, or your crushie to these 8 places!
8. Komiket at Centris Elements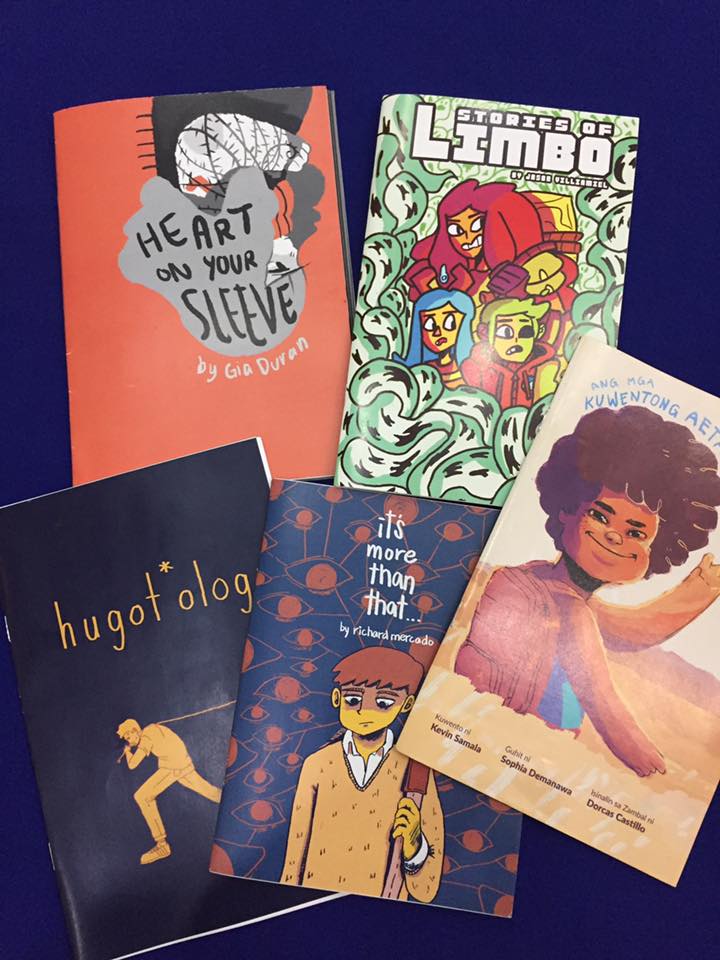 Komiket will hold its 3rd Filipino Komiks and Art Market on February 25 at Centris Elements, QC from 9AM to 7PM. There are going to be tons of exhibitors and artists—both widely recognized and indie—who will be giving attendees first dibs on their latest creations. Go support and discover your next favorite komikero here! Check the event's official Facebook page for more details.
7. James Nares' "Streets" Video Installation at Ayala Triangle Gardens
There will be a public video installation at the Tower One & Exchange Plaza by Ayala Triangle Gardens of notable filmmaker James Nares' "Streets," a one-hour video that captures passers-by in the streets of New York in slow motion as if caught in a dream. It'll run between 12PM and 2PM, and 5PM and 9PM from February 14 to 19.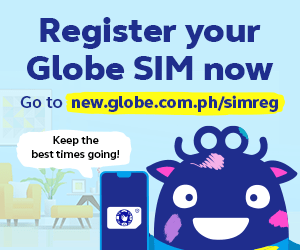 6. Art Market 2017 at Art in Island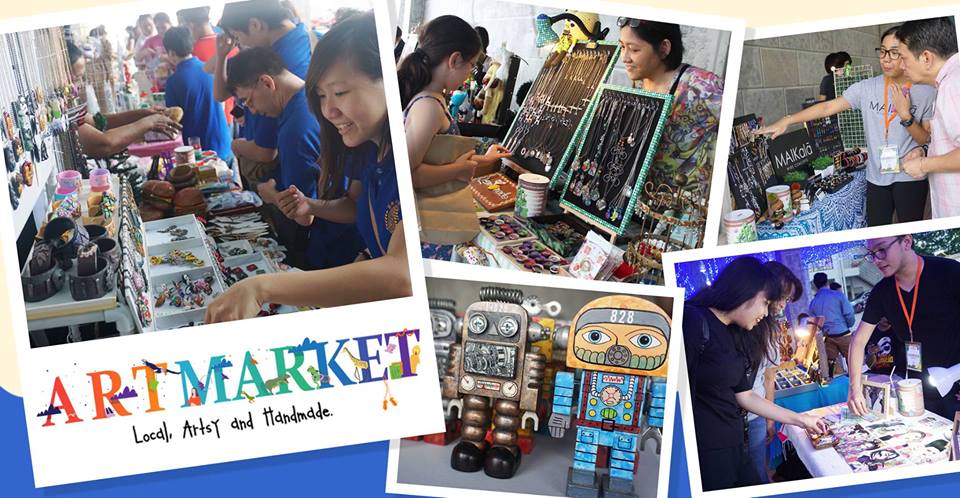 There will also be a 2017 Art Market hosted by Art in Island that will start running every third weekend of every month beginning February 18 to 19. From 11AM to 7PM, you'll have an opportunity to meet local artists selling art and handmade goods. You could even try selling your own work too!
5. Fringe Manila
Debuting in 2015, Fringe Manila offers a variety of shows to celebrate art. There are staples every year, and some improvements. Under the umbrella of internationally renowned Fringe, Fringe Manila is where you'll find the most avant-garde, sometimes risqué but always tasteful, art shows and performances by both local and international artists. You can visit them on their website and Facebook page for show schedules.
4. Sansinukob Exhibit all around UP Diliman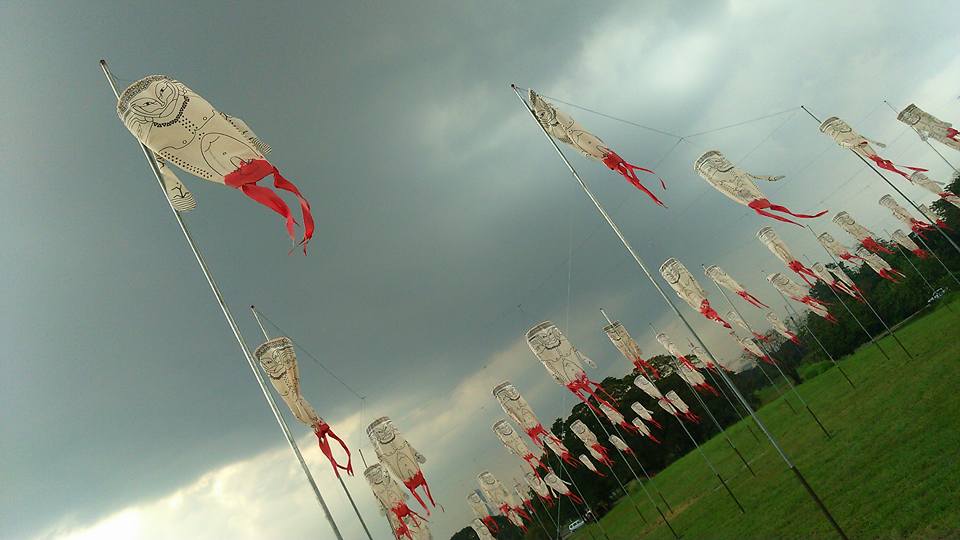 In celebration of UP Diliman Month, there are ongoing public art installations around the campus collectively called the Sansinukob Exhibit. Each of the 6 installations was created by local Filipino artists, including Leeroy New and Reg Yuson. They'll be on display for the whole month of February, so check them out now!
3. National Museum of the Philippines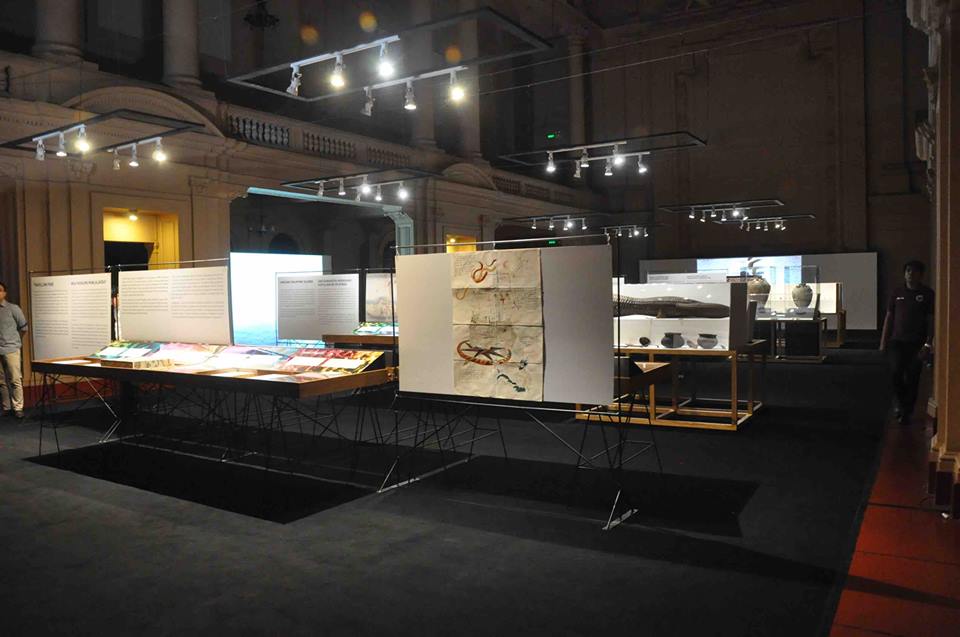 If you want to go on a legit art crawl without spending anything on admission, you can head to the National Museum of the Philippines anytime you want! There are a lot of activities still lined up for this month which makes a trip to the museum a worthwhile option for a leisurely weekend date.
2. Metropolitan Museum of Manila
Another viable museum option is our own Met Museum, especially for those with a taste for contemporary art more than they do for traditional art. Currently, there's an interesting line-up of events like "SHADOW FOREST: Encounters and Exploration" by Ronald Ventura which includes a peculiar carousel set-up as seen in the photo above. Their admission is free every Tuesday, so you better book a spontaneous date at the Met soon!
1. Art Fair PH 2017 at The Link Carpark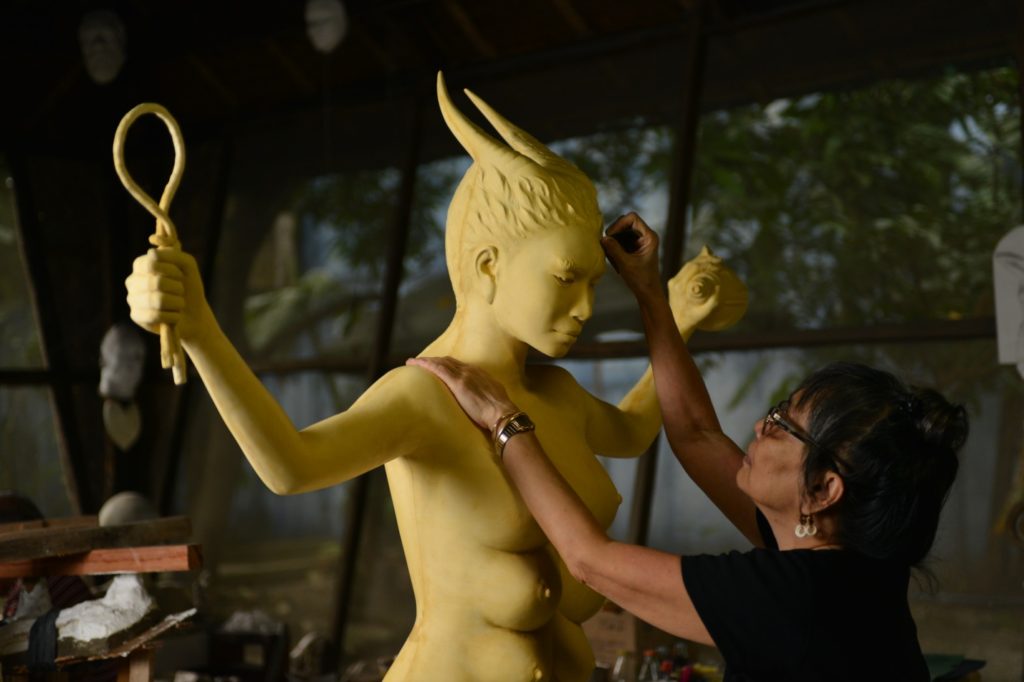 Of course, you cannot miss the highlight of this arts month, the annual Art Fair PH exhibit at The Link Carpark beside Glorietta Mall. This year—the Art Fair's 5th anniversary—promised to be much different than prior years with even more artists on its line-up, more floors to explore, and a lot of auxiliary events as part of their 10 Days of Art project running from February 9 to 19. The Art Fair PH itself will be open for viewing from February 16 to 19.
Do you have any other arts and culture-related events on your radar that you hope to share with everyone else? Tell us all about them in the comments below!