A new year isn't complete without getting a new planner as an attempt to have your life together. However, choosing the best one that would fit your needs can be challenging, especially if you're indecisive and want to switch things up every month, or simply don't want to see your handwriting (it's okay). Since work and school have become digital now, here's your sign to switch to digital planning and go paperless! We've rounded up some helpful apps to get you started:
Notion

Price: Free
Unlike most digital planners, Notion uses more than 20 block types to organize and categorize your notes and pages; it works on a folder organization system. It's an all-in-one tool to outline your to-do lists, notes, databases, and wikis. Notes are synced across all your devices and can be used offline. If you'll use this for your office, Notion also allows collaborating, where different users can view and leave comments at the same time.
Planner Pro

Price: Free
Planner Pro is a full-featured app that combines different apps into one. It combines events, tasks, and notes all in one place that you can easily access on different devices. Some of its key features include day, week, month, and task modules, support for tasks and sub-tasks, and support for all-day and cross-day events. If you own a stylus, you can also directly sketch in your notes on the app.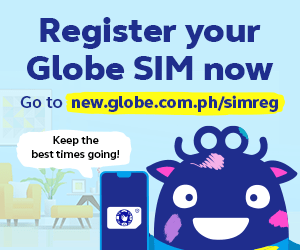 Goodnotes 5

Price: Php 399
Goodnotes 5 is a popular application among students and the journal community, which allows you to have a digital planner that is highly customizable. This application is a smart digital paper and powerful management system where you can create digital notebooks and organize them in folders and subfolders. All you have to do is type in your text or directly draw using a mouse of Apple Pencil. Files are also synced via the cloud system and you can easily convert them into PDF. You can also insert different planner templates if you decide to design your own or get free ones!
Available on iOS only.
Things 3

Price: Php 499
Things 3 is a powerful tool that combines design and functionality to help you get things done and focus on what matters most. It will help you plan days and manage progress you can easily see on one page and organize into different Areas. These Areas cover each sphere of your life such as work, family, finance, etc. to keep them neatly organized. Things 3 also has a share extension function where you can integrate tasks and lists from other apps.
Available on iOS only.
Notability

Price: Php 449
Notability is another popular note-taking and PDF annotation app. It has a variety of tools perfect for not only taking notes but also journaling and drawing such as inks, highlighters, text, and even audio. You can import textbooks and documents on the app, which is convenient if you designed your planner or downloaded free ones. It's highly customizable; you can make your planner spreads cuter by inserting stickers and notes through the drag and drop function!
Available on iOS only.
Microsoft OneNote

Price: Free
Microsoft OneNote is another application perfect for loading pre-made planner or journal templates. If you wish to start digital bullet journaling, planning, or taking notes, this free application will help you achieve that using their powerful tools. Don't forget to use their Pin feature to help you access the most-used pages easily!
Google Calendar

Price: Free
Nothing can still beat this classic Google feature you get when you sign up for an account. You can use alongside other Google software and sync events and meetings from Gmail, which are added automatically. It's perfect for those who simply don't want to forget! There are three ways to view your calendar: monthly, weekly, and daily.
Available for iOS and Android.
8 Life-Changing Google Hacks That Will Blow Your Mind
8 Life-Changing Google Hacks That Will Blow Your Mind
Ina Louise Manto | May 20, 2020
The Happiness Planner

Price: Free
Yes, we all want to be productive but are we taking of ourselves too? The Happiness Planner isn't just an application for managing your schedules and tasks; it's also a gratitude journal app that aims to help you feel happy, whole, and content. Of course, achieving happiness can't be done overnight, but this app will help you walk towards that path.
Have you tried other digital planner apps? Share with us below!