Plant-based meat isn't anything new. In fact, many restos have put at least one plant-based meat on their menus to satisfy a wider range of customers. Recently, however, fast-food joints and chain restaurants have also joined the plant-based movement. With veggie burgers don't use real meat, these big brands are now making use of mushrooms and beans to replace your usual meat, and some are so good that even bona fide meat-eaters just cause they want to. So if you ever find yourself needing to wean off the red meat but are still craving some burger (or just wanting to try meatless burger for the heck of it!), these fast food joints and restaurants offer plant-based burgers that can satisfy your cravings while still eating ~healthy~.
Shakey's
View this post on Instagram
Branching out from their usual pizza specialties, Shakey's has recently released burgers as part of their menu: the Goood and the Baaad burgers. The latter is made of loads of cheese and angus beef meat, while the former is their meat-free, cheese-free, guilt-free alternative for those who want to eat healthier. The Goood Burger is composed of a veggie patty topped with lettuce, tomato, cucumber, white onion, pickles, vegan thousand island dressing, and ketchup sandwiched between potato buns. If you want to eat even healthier, Shakey's is also offering The Goood Goood Burger that uses lettuce wraps as substitute for buns. Price starts at PHP 185.
Burger King
View this post on Instagram
Burger King partnered with Australian company V2Food to release its Plant-Based Whopper to the Philippine market. The patty is made with soy proteins but still boasts Burger King's signature flame-grilled flavor. However, since it's prepared on the same grill as the actual beef patties and uses mayonnaise and regular cheese, this may not be the best choice for vegans. A Plant-Based Whopper starts at PHP 89.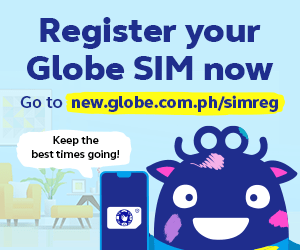 Shake Shack
View this post on Instagram
Known as the 'Shroom Burger, Shake Shack's take on the plant-based burger is made of Portobello mushroom, melted muenster, and cheddar cheese topped with lettuce, tomato and their signature ShakeSauce. Since it has the same fixins as their regular burger, it's not exactly fit as a vegan alternative, but it does taste a bit like actual meat. A 'Shroom Burger costs PHP 445.
Zark's
View this post on Instagram
Famous for their unique (often heartstopping) burger offerings, homegrown fast food joint Zark's is venturing into the healthier side of things with their V Burger. They use San Miguel's plant-based Veega patty as the star of their newest burger topped with cheddar cheese, garlic ranch sauce, tomatoes, and lettuce and sandwiched between brioche buns. Price starts at PHP 139.
Sweet Ecstasy
View this post on Instagram
Doesn't this look like an actual honest-to-goodness meaty burger? But this is actually Sweet Ecstasy's first 100% vegan and plant-based burger, named Beyond X Burger. Its patty Beyond Burger from Beyond Meat is soy-free and gluten-free. Even the cheese, sauce, and buns are 100% vegan, so you can enjoy this to the fullest without the guilt. A Beyond X Burger starts at PHP 500.
8Cuts
View this post on Instagram
Known for their grass-fed beef patties, 8Cuts has always had a menu that offered a healthier alternative. The Falafel has been part of their menu for years now, and it's composed of a patty made of chickpea, mushroom, quinoa, and nut and topped with tomatoes, cucumbers, pickled onions, and lime-basil tartar on a sweet potato mash bed. A Falafel Burger costs PHP 250.
Mushroom Burger
Like their name states, Mushroom Burger specializes in their unique mushroom-meat patties. Most of their burgers are made of 50% mushrooms and 50% meat, but their mushroom sandwich is made of 100% oyster mushrooms topped with cheese, tomatoes, and cucumbers sandwiched between buns.
TGI Friday's
View this post on Instagram
TGI Friday's has taken their plant-based burgers to the next level, offering four different variants. There's the Signature JD, Cheeseburger, BBQ, and the Shiitake Truffle. Each burger uses Beyond Meat patties, like Sweet Ecstasy, and is topped with lettuce, tomatoes, onions, and a type of sauce depending on your chosen variant. TGIF's plant-based burgers start at PHP 809.
Have you tried any of these plant-based burgers yet? Tell us what you think of them below!