Plodding, Pretentious, Predictable: 'Midsommar' is a Beautiful Mess
Jul 29, 2019 &nbsp • &nbsp Mikhail Lecaros
Midsommar is the story of a group of young Americans making their way to Europe, where they find out that things are not what they seem with their classmate's idyllic Swedish village. This is the latest film from filmmaker Ari Aster, who shot to fame in 2017 for directing Hereditary. With Midsommar, Aster delivers another tale of a woman forced to confront the tragedies in her life.
THE STORY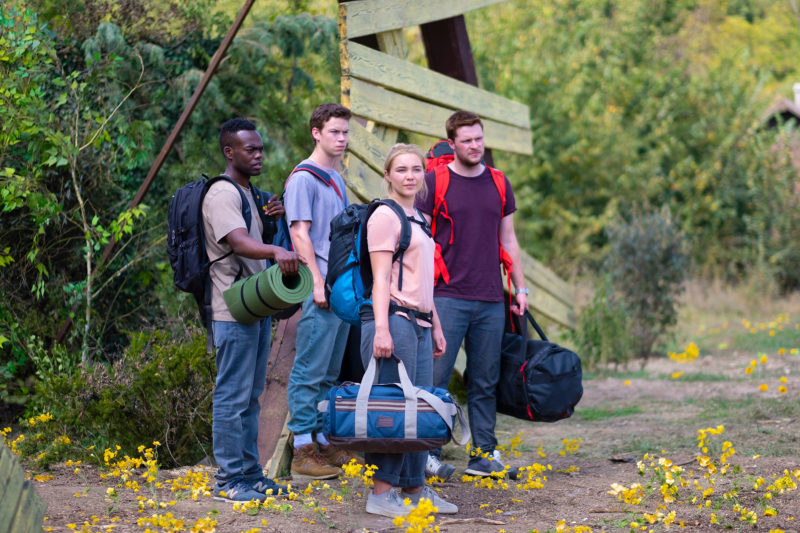 Following the death of her family, Dani (Florence Pugh, Fighting with my Family) joins her boyfriend Christian (Jack Reynor, Transformers: Age of Extinction) and his friends' summer trip to visit the village of their Swedish friend Pelle. What starts out as the perfect European getaway turns into something else entirely when their fellow visitors begin disappearing after they witness a disturbing ritual. By the time their own friends start vanishing without a trace, Dani and Christian learn the hard way that Pelle's seemingly idyllic village hides horrors beyond their imagination.
IDIOTS ABROAD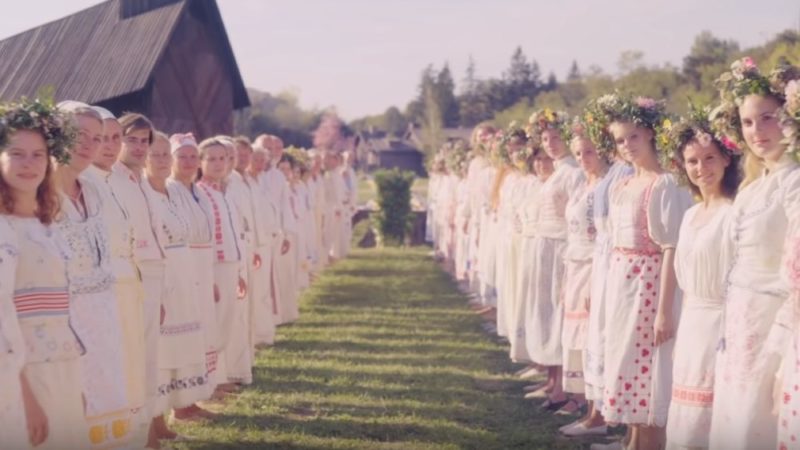 Midsommar indulges in the age-old horror trope of vacationers visiting a foreign locale, and running afoul of the locals' exotic (often-murderous) customs and practices. In this case, those customs include (murderous) rituals for everything from the upcoming harvest to ensuring the perpetuation of their village's population. When it comes to the depictions of those rituals, the detail is actually quite breathtaking, representing a fully-realized world that someone obviously put a lot of thought into. The film's problems lie primarily in its pacing – you could easily cut out forty minutes and be left with a lean, somewhat nasty (yet utterly predictable) folk horror flick. The film we did get is one so drunk on its own (admittedly gorgeous) aesthetic and presentation that it would be commendable if it didn't kill any pretense at being scary.
PLODDING, PRETENTIOUS, PREDICTABLE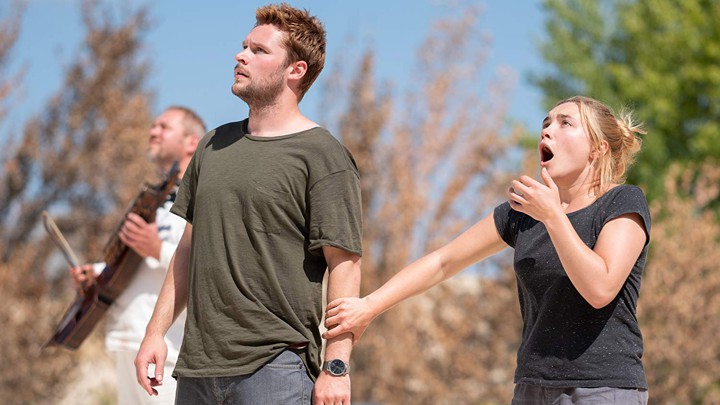 Critic Roger Ebert once identified what he called an "idiot plot", the sort of story that, in order to work, requires a film's main characters be complete idiots, and that's exactly what we get here: the mere fact that our heroes' Swedish pal didn't warn them about any of the weirdness they were going to witness would be a red flag to anyone with half a brain, but Aster drags out the reveals for what becomes an excruciating amount of screen time. This doesn't even count as a slow burn, because such a premise would require the plot to actually go somewhere.
At the end of the day, the indulgence on display gets tiring, yielding in a product that isn't clever or artsy – it's just pretentious.
LAND OF THE LOST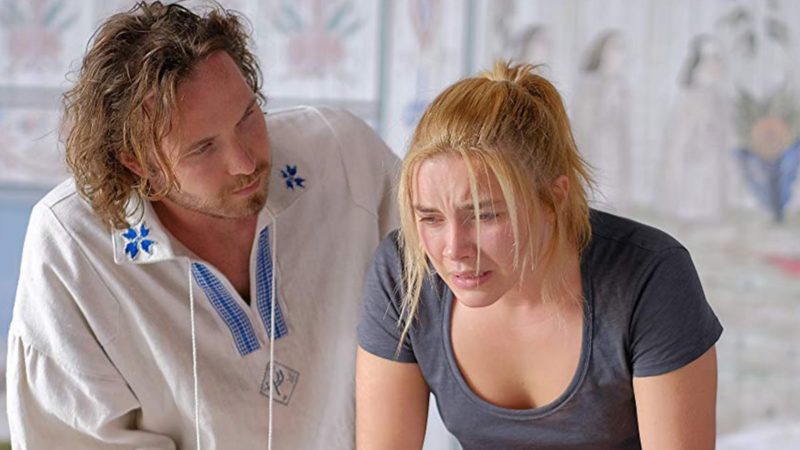 As Dani, Pugh goes through the film with variations of concern and grief, throwing in the occasional weak smile to let us know she's still alive. For no real reason, her very valid concerns on the whereabouts of their friends are largely ignored by her boyfriend, Christian, whose desire to leave her is revealed early on. Having checked out of their relationship ages ago, his being with Dani at this point is borne of a misguided sense of responsibility. While it's arguable that he doesn't particularly care to hear what Dani has to say anymore, and they weren't exactly sober during their stay, Christian's non-reactions to the disappearances borders on lunacy. It's one thing for the villagers to feign nonchalance, but when the lead characters prioritize participating in rituals over finding their friends, it's difficult to see how anyone in the audience could be expected to care.
CHARACTER MOTIVATIONS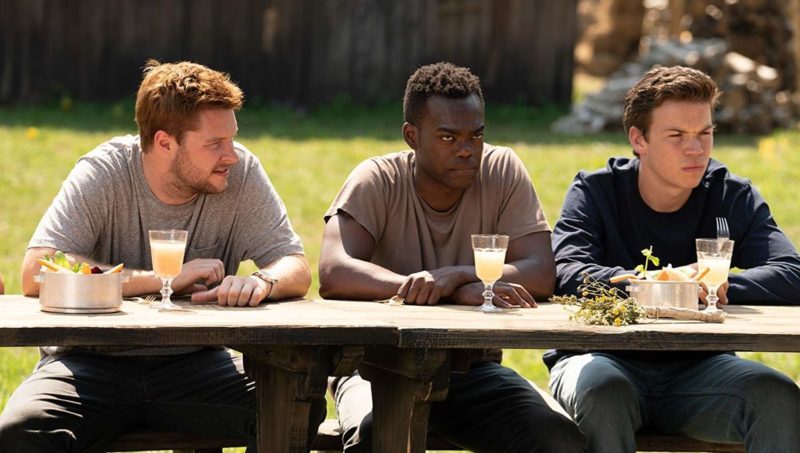 Ostensibly, we are meant to empathize with Dani's mourning, but other than a completely disturbing extended look at the tragedy, it never comes up again, serving only as a backstory that never needed to be shown. In any case, Pugh is excellent with the narrative morsels she is given, her perpetually-distraught state doing more to sell the by-the-numbers story than it probably deserves.
At the same time, her so-called boyfriend, Christian, fluctuates between feeling sorry enough for Dani to not want to leave her, and being too horny for that not to matter in the least. When he finds a red pubic hair in his supper as part of a courtship ritual, it is only a matter of time before he gives in to the Swedish itinerary he had in mind before Dani invited herself on the trip.
It goes without saying that Christian's non-Swedish friends, Josh (William Jackson Harper, of TV's The Good Place) and Mark (Will Poulter, The Maze Runner) are only in the film to provide the cult with people to dispatch before they get to the main couple – their characters matter so little to the proceedings, it barely registers when they're taken out of it.
AESTHETIC OVER SUBSTANCE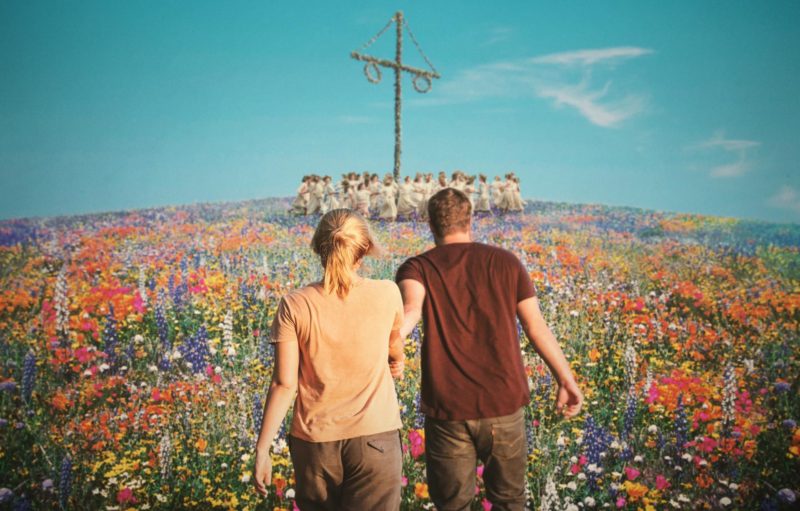 In all honesty, the first half of the film is actually quite good at setting up a feeling of dread (despite it never actually going anywhere interesting). From the reveal of Dani's loss, to the downright obnoxious placement of foreshadowing paintings all throughout, atmosphere isn't this film's problem, so much as a lack of follow-through. Where a woman exorcising her personal demons through the lens of a murderous cult's traditions (basically, relationship therapy by way of The Wicker Man) sounds like a great premise for a horror flick, Midsommar is more concerned with looking pretty.
Pawel Pogorzelski (Aster's Hereditary cinematographer) churns out one outstanding image after another, but beauty only goes so far; while some would claim that the filmmakers' decision to serve up every single folk horror cliché ever (at a snail's pace) is a subversion of the audience's expectations for something (anything) new, it just comes across as tiresome once you realize that nothing particularly shocking (or scary) is going to happen.
THE SWEDISH CONTROVERSY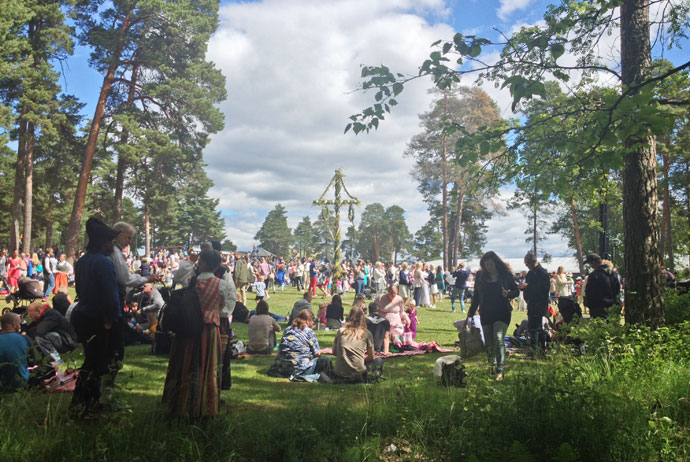 As of this writing, there are those deriding Midsommar for its (completely inaccurate) depiction of Sweden and its customs, along with the usual accusations of cultural appropriation. Adding insult to injury are the people finding it necessary to ask if the movie's events have any basis in reality. Open-faced ignorance coupled with an apparent inability to Google notwithstanding, one wonders what those inquisitive minds think of all the natural disasters, monster attacks, alien invasions and/or superhero fights that regularly hit Manhattan.
THE BOTTOM LINE
While there will be those who praise Midsommar for its presentation of a woman's descent into madness vis a vis the loss of her family and an emotional reliance on a failing relationship that (ultimately) turns into a morbid revenge fantasy, the film is undone by its pacing. Make no mistake, this is an absolutely gorgeous film to look at, but its absurd tendency to telegraph, nay, ANNOUNCE, every single "twist" in interminable fashion is its undoing.
One enjoys a lyrical descent into madness as much as the next reviewer, but don't pretend that you're making a horror film.
What are your thoughts on this movie? Tell us below!