[dropcap letter="A"]After weeks and weeks of deliberations, it appears that ex-PNP Chief Purisima has finallyadmitted responsibility for his role in "Oplan Exodus," which resulted in the deaths of 44 SAF agents. This led to the most recent and shocking finding that, gasp, there were lapses committed by Purisima and Napenas in the Mamasapano skirmish, but there is still a glaring issue at hand: Purisima was suspended at a time. He had no business doing police work while he was suspended.
And don't even get us started on the President. We all know why Purisima is taking the bullet here.
Don't you wish our political figures actually learned to own up and accept responsibility for the horrible crap they do more often? Well, here are 8 examples that demonstrate how pigs could fly, or politicians could accept accountability for some massive screw-up or some other.

In 2014, amid growing cries that the government didn't do enough for the 300 dead or missing from a ferry sinking, then-South Korean Prime Minister Chung Hong-Won apologizes to the people, and subsequently resigned.
This is probably one of the most amazing displays of accountability in this list, despite being #8: the prime minister didn't just apologize for his administration's shortcomings. He stepped down. Pretty hard to top that, except for the time the president apologized for going to a plant inauguration instead of meeting the bodies of the Fallen 44. Oh, wait.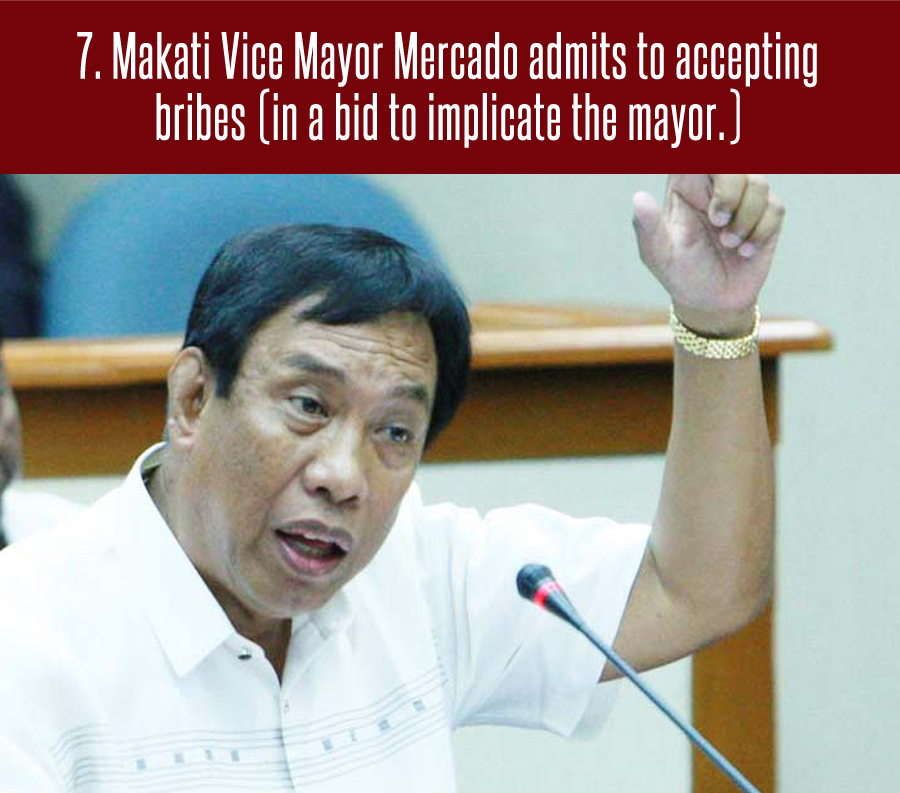 Former Makati VIce Mayor Mercado, after turning against his former partner in crime, VP Jejomar Binay, decided to implicate his erstwhile ally by admitting to wrongdoing himself. You have to admit, it's a pretty sneaky way of leveraging a confession, but it's a confession, nonetheless.
Just like the time PNoy confessed to DAP… oh, wait. It was probably the previous administration's fault. As usual.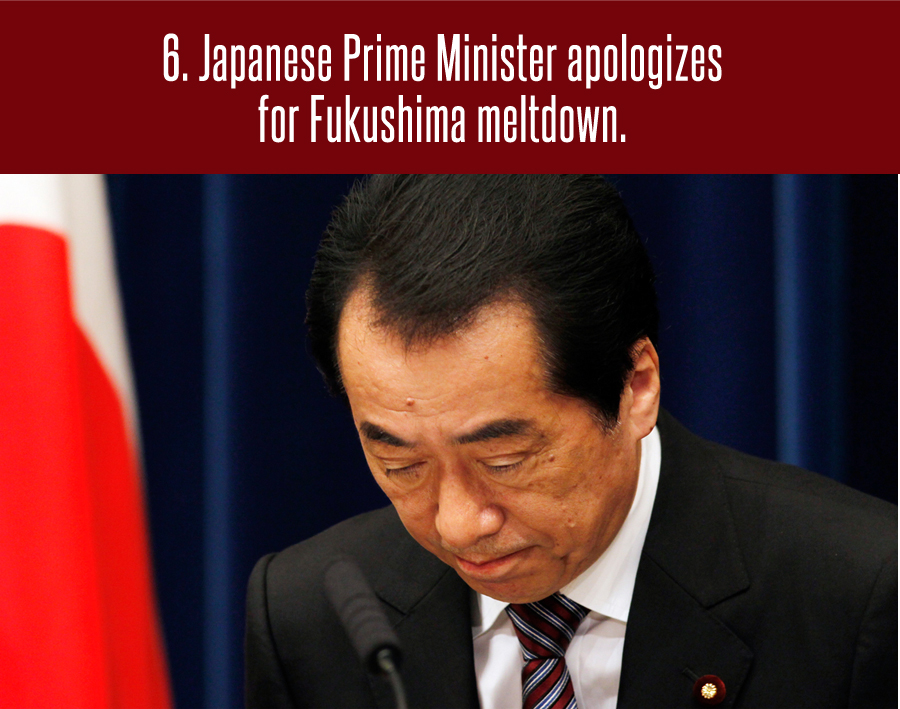 "I believe the biggest portion of blame lies with the state… as the person who was in charge of the country at the time of the accident, I sincerely apologise for my failure to stop it,"
Pretty strong words of self-condemnation for an event nobody could have possibly anticipated. Just like that 2009 hostage situation of Hong Kong tourists our president totally apologized for. Oh, wait.

Say what you want about former Senator Migz Zubiri, but here's a man who, in 2011, resigned instead to holding on to his position until the bitter end, allowing Senator Koko Pimentel to assume the position he actually won in 2007.
This is just like the time the President resigned when he was faced with scandal… oh, wait.  We're talking about Erap here, of course.

In the "found footage" film "Trollhunter," the actual Norwegian Prime Minister seems to be admitting to the existence of trolls.
Unfortunately, the footage was ripped out of context, and the Prime Minister was speaking about internet trolls, not mythological trolls. And speaking of trolls, what's this about the President deserving a nomination for the Nobel Peace Prize? Oh, wait.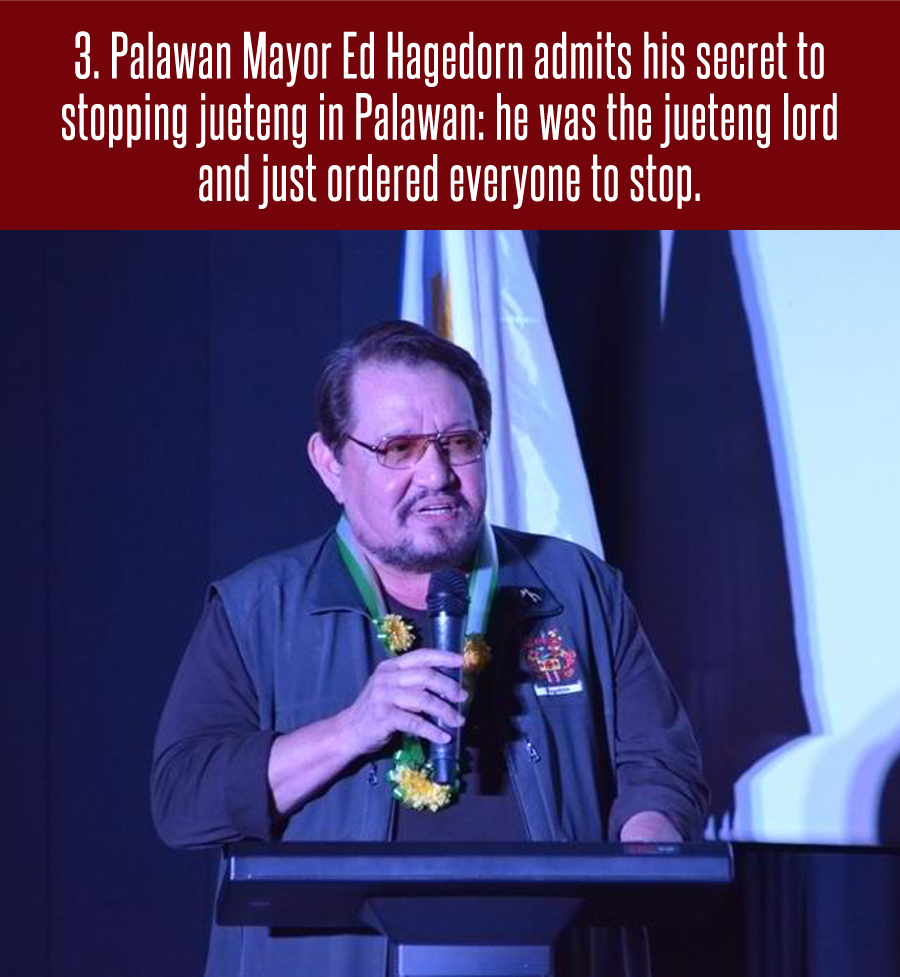 Very candidly, he explained that he was the jueteng lord, so all he had to do was ask everyone under him to stop. That's almost like the time the President apologized for the Mamasapano clash… oh, wait.

Remember the time President Bill Clinton admitted to everyone he had an affair with a White House intern? Well, not only did he get away with it, you can't help but feel horrible now for Monica Lewinsky, considering how difficult life has been for her ever since.
Who knew apologizing could actually bolster your public perception? Maybe PNoy needs to apologize to one of the women he dated, or something. Oh, wait. That was Edu Manzano.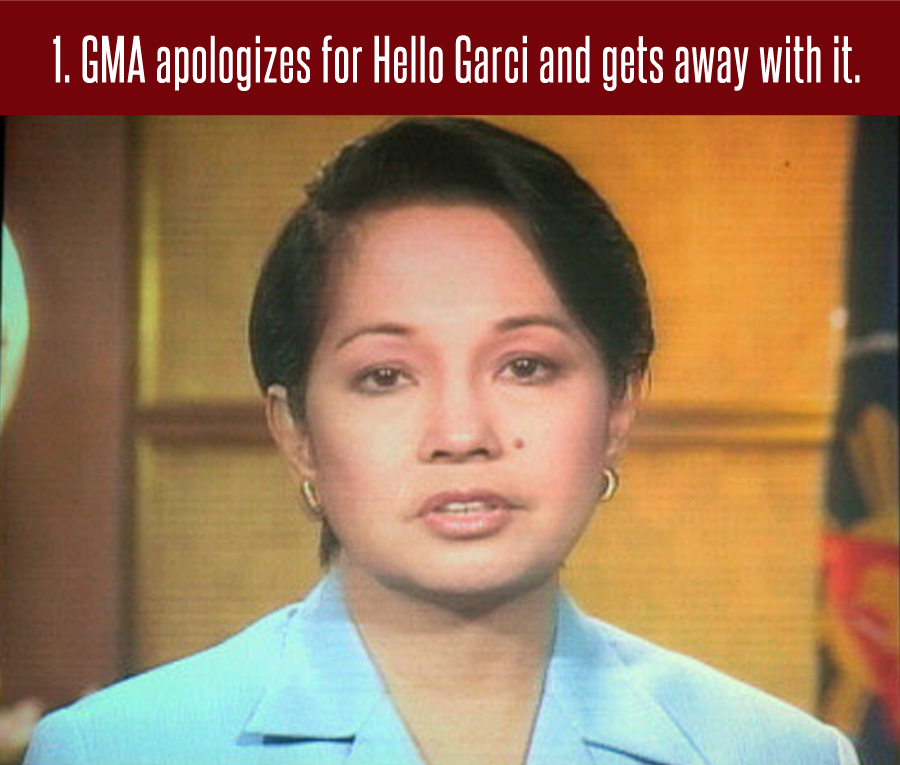 It's not like Gloria's apology meant she was going to step down, right? Well, she picked the vaguest of words to express her sorrow over what happened, then proceeded to carry out the rest of her term, as if nothing wrong ever happened.
Just like the current president, who apologized for the DAP, then carried on like nothing ever happened… oh, wait.
Did we miss anything? Share them with us in the comments!