4. It's fun, and funny.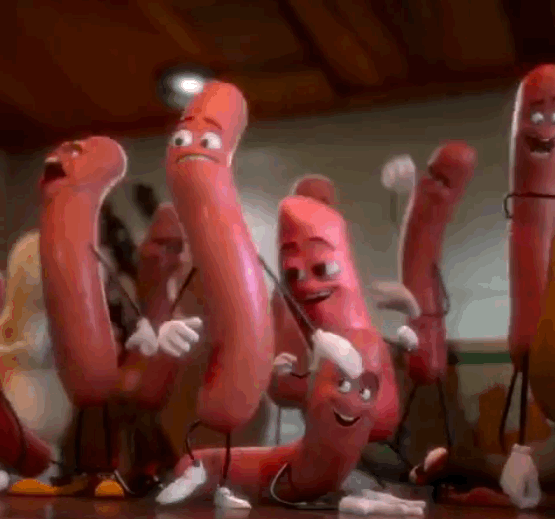 This could have been so easy to screw up, but thanks to Rogen and Goldberg's clever writing, Sausage Party avoids the fate of the similarly-themed Food Fight. Except where that film had people laughing at that film's ineptitude, Sausage Party was crafted by some of the best comedy writers working today. Prepare to laugh like an idiot.
3. It's meta without being annoying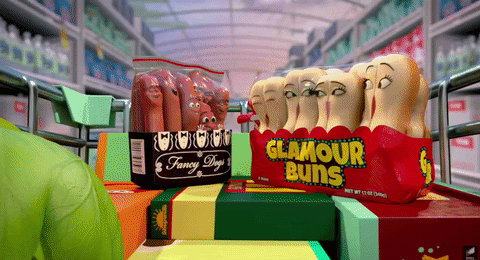 This was perhaps the most surprising aspect of the film; while it's become the norm for so-called "hip" films and TV shows to reference over films and TV shows (heck, This is the End scored precisely because of its skewering of Hollywood and celebrity culture), Sausage Party has an endgame twist that will either piss you off or just embracing the ludicrousness and hoping for a sequel.
2. It has heart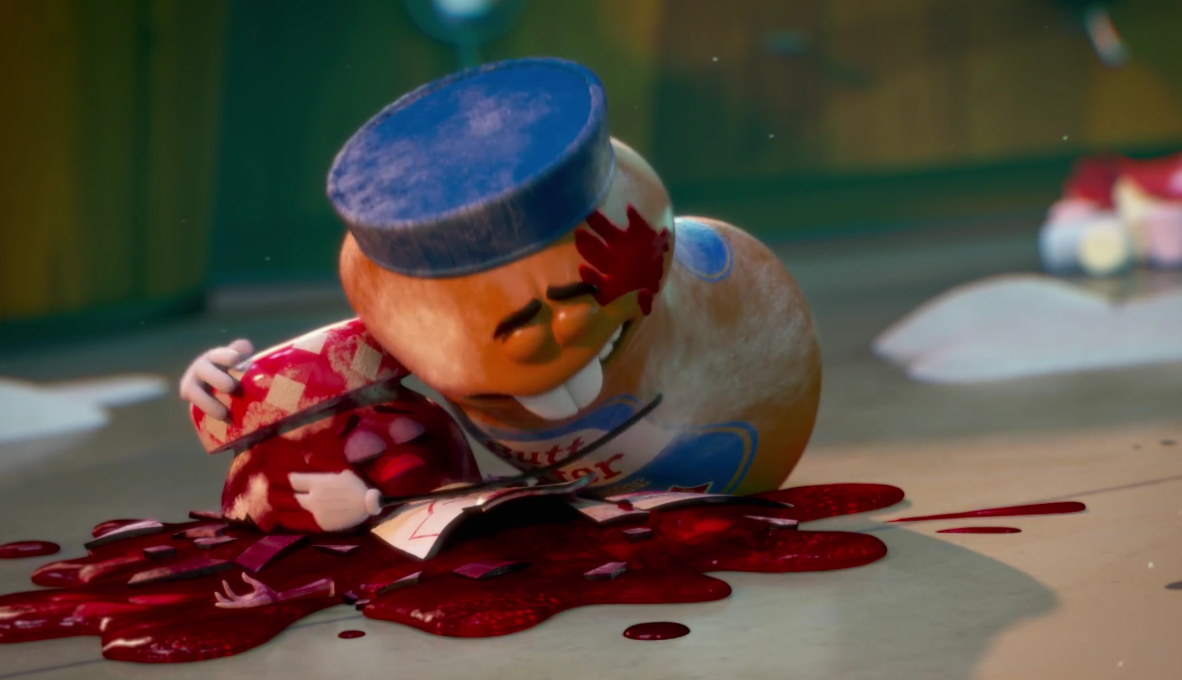 In much the same way that South Park won critics over when it began subverting its reputation as "that cartoon with the cursing" to deliver some of the smartest satire and commentary currently airing on television, Sausage Party resonates by treating its characters with a surprising amount of respect, making for a film where you have no trouble caring what happens to them. Not bad for a computer generated movie about sentient food!
1. It's an equal opportunity offender
No cuss is left out and no one is spared as Sausage Party goes out of its way to namecheck every racial slur and ethnic stereotype in the book. For crying out loud, Salma Hayek plays a taco. Who is a lesbian (Think about it).
Seriously, you haven't heard this much racial-based profanity since Blazing Saddles (and only because that film was specifically built around making fun of that sort of thing!) – even This is the End largely stuck to drugs and sex, keeping race out of the proceedings. With the characters here being comprised primarily of food, Rogen and co. took their shot at being as willfully, gleefully offensive on film as we've seen in years, and it is glorious.
Have you seen the movie? Do you need counseling after watching it? Share with us your experience in the comments section!