Remembering Manoy: The Great and Incomparable Eddie Garcia
Jun 20, 2019 &nbsp • &nbsp Kel Fabie
With the tragic news of Eddie Garcia's passing, many of us would recall the man's sheer longevity in show business, having established himself as a versatile actor who can play the good guy or the bad guy or even a gay hairdresser with relative ease. Couple that with effortless comic timing, and you had someone who had all bases covered as far as acting went.
We here at the 8List loved Eddie Garcia so much, and it shows with how often we've seen ourselves writing about him somehow. So to commemorate the man in our own way, here now are 8 different 8Lists that featured Eddie Garcia.
Cinemalaya Report: Part 2 Gigil Niyo Si Glaiza, Nasaan ang Valkyrie, and Your Favorite Threesome This Year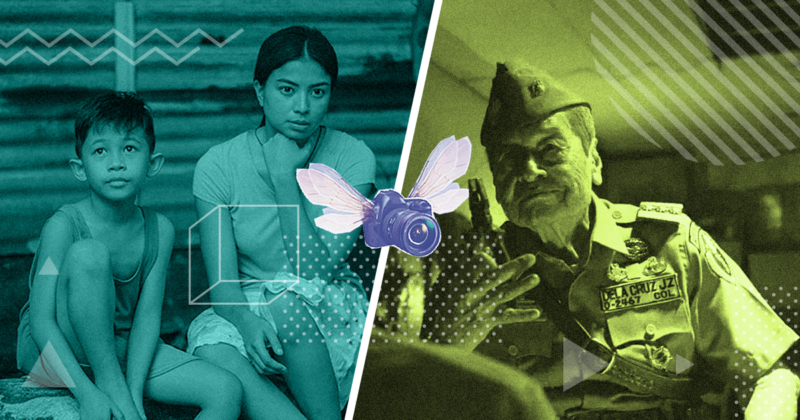 Eddie Garcia, despite always being a stalwart in mainstream entertainment, has never shied away from taking on meatier roles in the indie scene, and this is just one of those instances.
What We Said Then: "Brutal and unrelenting, ML has very strong message directed to Marcos apologists. The storytelling is also a real nailbiter, bolstered by the commanding presence of the always impressive Eddie Garcia."
WTP: A Timeline of Ang Probinsyano's Latest (And Erstwhile) Tiff With The Government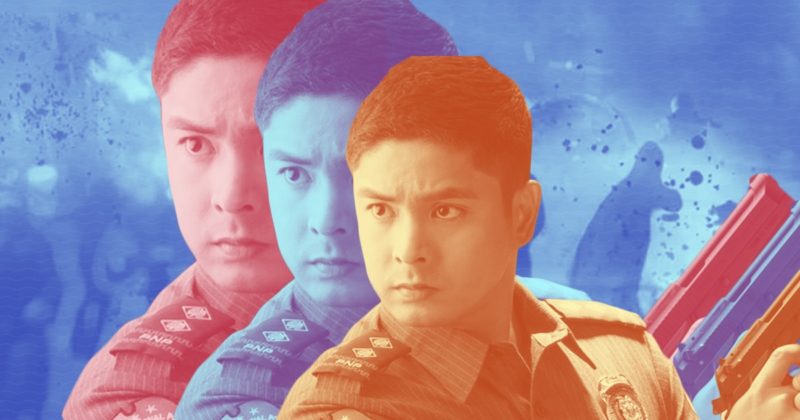 With news that the franchise for ABS-CBN is in danger of not being renewed, it seems the only way for Ang Probinsyano to ever end is if the network does indeed shut down – unless Coco Martin decides to just keep streaming the show for iWanTV, which means all bets are off. Eddie Garcia was the main villain for the series for much of its entire run until recently.
What We Said Then: "Meanwhile, Don Emilio, the crime boss played by Eddie Garcia, was finally taken down by Cardo Dalisay around this time in Ang Probinsyano. So y'know, this cop was doing pretty good."
Except, as we found out quickly enough, this wasn't the case, since Don Emilio still came back earlier this year and menaced Cardo even further until Don Emilio finally got taken down. For real this time. We think.
Sooooo Good at Playing Bad: 8 of the Best Bad Guys and Girls In Pinoy Movies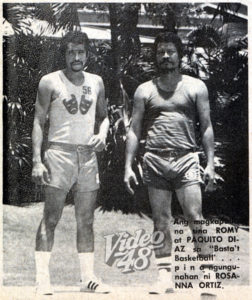 It's not often that an honorable mention on an 8List deserves to be pointed out, but we will make an exception here, simply because it's really important to point out that as amazing as Eddie Garcia was at playing a villain, he was equally memorable in his more sympathetic roles. That's why we couldn't put him on this list: it would be an injustice to his non-villainous showings.
What We Said Then: "Yes, Dexter Doria, Cherie Gil, Odette Khan, Eddie Garcia, Zeny Zabala, and Nena Discher aren't on this list, but they are deserving of honorable mentions."
8 Great Pinoy TV Shows (That Were Ruined By The Ending)
Because we loved ourselves some Pinoy television, we reminisced about some series we loved that ended with a whimper. Unfortunately, Eddie Garcia figured heavily in one of those shows, but hey, we still loved the show, regardless – Kung Mawawala Ka was a masterpiece.
What We Said Then: "After Eddie Garcia's character pretty much pulled a Marcos while he was the president of the country, the ending came when all of this was magically undone because after a near-death experience, he woke up with the most convenient case of amnesia ever: he remembers who he was, what he does, and his entire family, but he forgot all the atrocities he ever did when he abused his power. And everybody accepted this excuse."
8 Hypothetical Remakes of Hollywood Films: Who To Cast?
Eddie Garcia epitomizes gravitas. And when Filipinos decide to stop pretending they're not ripping off ideas anyways, and just straight-up rip off good ideas for a change, there's no question what role fits Manoy without a shadow of a doubt: Don Vito Corleone in The Godfather.
What We Said Then: "Eddie Garcia as the Don is a no-brainer. Who else would play that part? … Now imagine Eddie Garcia saying, 'Aalukan ko siya ng isang bagay na 'di niya matatanggihan.'"
8 Movies We Only Ever See On Buses
Eddie Garcia has a very extensive filmography. So extensive, in fact, that you can't avoid seeing one of his classic movies if you ever ride the bus on a regular basis.
What We Said Then: "This classic 1987 film starring the late Fernando Poe, Jr. and Eddie Garcia is an odd choice because it's the only FPJ film I keep seeing in buses. This is the one where FPJ plays an honest cop while his corrupt boss is played by Eddie Garcia. Then again, how many FPJ films can be described the exact same way?"
Which Pinoy Telenovela Dad Are You?
This should have been a quiz, but hey, it never hurts to emphasize how kickass Eddie Garcia was in his role in Kung Mawawala Ka, where his dad was practically the Capulet patriarch in a contemporary Philippine setting.
What We Said Then: "You want happiness for your children, but not if it means they will consort with your enemies. Like the star-crossed lovers of Romeo and Juliet, old rifts and rivalries get in the way of true love, and you are a willing pawn in this chess game played by the universe. Nonetheless, take away that one flaw, and your children can't say a single bad thing about you as a father."  
8 Actors Who Need To Be In Eagle Squad 2
In 1989, the Philippines came out with a movie called Eagle Squad, which was our very own Pinoy Expendables over two decades before Sylvester Stallone came up with The Expendables. It featured a who's who of Pinoy action films, including Robin Padilla, Edu Manzano, and Monsour Del Rosario. Naturally, a film as epic as that deserves a sequel, and we wanted Eddie Garcia to be a part of that ensemble because why the hell not?
What We Said Then: "Manoy is THE MAN. He's rough and tough. He has made amazing dramatic turns in dramatic roles. He can switch from hero to villain, and there is no question that as he gets older, he gets manlier. If Sean Connery were in The Expendables, he'd look to Eddie Garcia for inspiration…"
Eddie Garcia may no longer be with us, but the man and the legend known as Manoy will probably feature in many more future 8Lists to come for as long as we can remember him – and we will never forget him.