The pandemic and the subsequent community quarantine got most of us staying inside our homes for an indefinite period of time, working or studying and doing everything indoors. So we couldn't really go to our favorite restaurant and dine in like we used to. Sure, there are some restaurants that deliver, but there's a delivery fee you'd have to add to your expenses. So why not just save up by cooking the resto dishes in your own kitchen? Here are resto recipe hacks you can follow to satisfy your cravings from the safety of your home.
Max's — Fried Chicken
You'd need a bit of patience to cook this Pinoy restaurant classic, but this fried chicken is definitely worth it. Make sure to stock up on banana ketchup and worcestershire sauce for your dip!
KFC — Fried Chicken and Gravy
Some say it's the gravy that makes the KFC fried chicken, but there's a reason the fast food chain always talks about the "11 herbs and spices." You'd need quite a lot of ingredients for this, so go grocery shopping and stock up before attempting this recipe.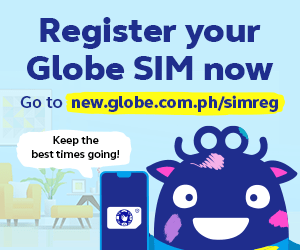 Chowking — Chao Fan and Siomai
Here's a quick and easy recipe to do for the times when you have too many chores in the house and too many tasks for work. You can have it for dinner and set aside leftovers for next day's brunch.
Conti's — Baked Salmon
If you're celebrating something special — maybe a birthday or an anniversary — prepare this baked salmon a la Conti's. It may be a little expensive (salmons usually are), but a special occasion calls for something a little fancier than your usual fare.
Yellow Cab — Charlie Chan Chicken Pasta
Other than their thin-crust pizzas, Yellow Cab is also famous for their Charlie Chan Chicken Pasta, an Asian-inspired pasta with chicken, shiitake mushrooms, and roasted peanuts sauteed in a sweet and savory sauce.
Shakey's — Mojos
Tired of the store-bought chips you're always snacking on? Whip up the Shakey's-style mojos for a quick merienda during work or for a late-night movie snack.
Pancake House — Fiesta Taco
While Pancake House specializes in breakfast menu items,, you shouldn't ignore the rest of their menu because they're just as sumptuous as their pancakes and waffles. Case in point: their tacos are a must-try. The taco fillings are placed in a bowl made of taco shell, making for a unique experience.
Kanin Club — Crispy Dinuguan
This unique take on the classic Pinoy dish would only take you a little over an hour to prepare. Did anyone call for a pulutan for your e-numan?
What other restaurant dishes are you craving for? Tell us below!