Must-Have Reusable Items for a More Waste-Free Lifestyle
May 15, 2017 &nbsp • &nbsp Therese Aseoche
Have you come across that photo of the art installation by Greenpeace Philippines of a giant beached whale with non-biodegradable trash spilling out of its mouth?
Yeah, we thought it was real too.
Thank goodness it wasn't! But it kind of hit us pretty hard thinking that something like that could actually be possible if we don't take active steps to stop our wasteful lifestyle right now. So if you haven't joined the Zero Waste Movement, let this be your trigger.
Aside from having a baunan and thermos on-hand, here are your must-have reusable items to help improve your lifestyle into one that is cleaner, greener and zero-waste.
8. Stainless steel straws
Having a reusable straw you can bring around everywhere with you brings us one less plastic straw away from endangering the entire ecosystem. (Just think of the turtles!) With this, you can finally stop feeling guilty about asking for a straw at the fast food counter because you ordered your drink for takeout, and/or end your struggle over drinking on-the-go from the side of your cup and have a bit of juice spill all over your pants.
(Available for PHP 50 each at Go Zero)
7. Menstrual cup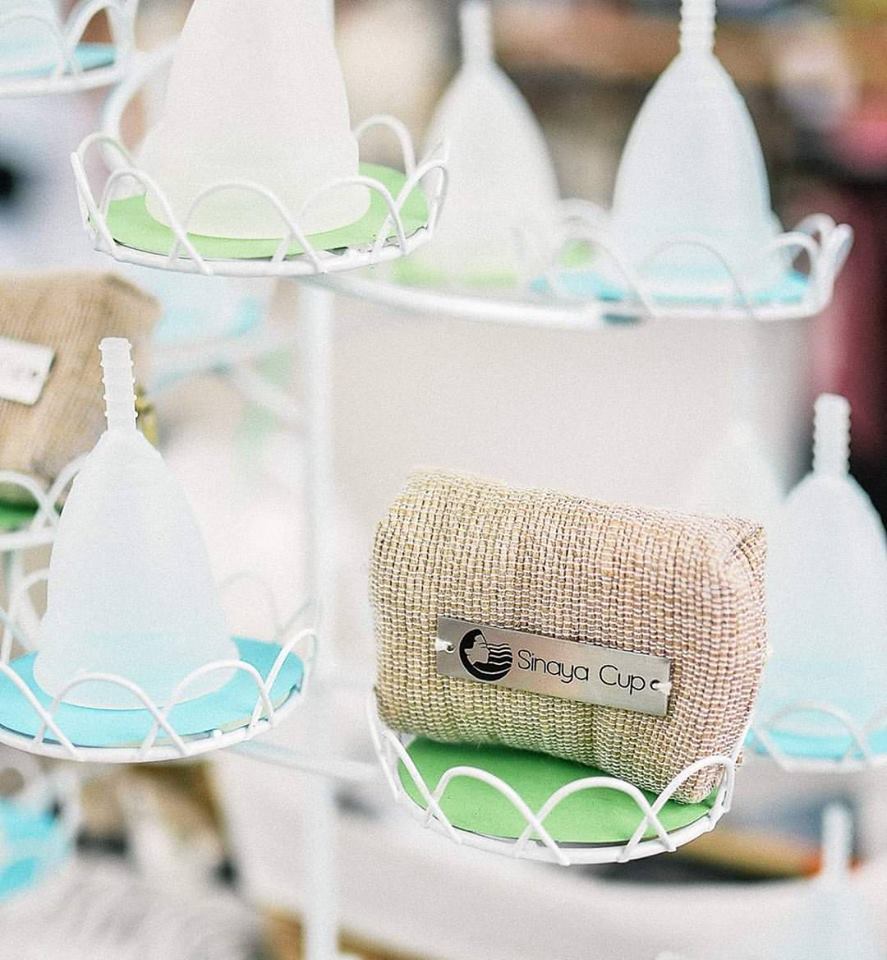 Has it ever occurred to you how much money you spend and trash you produce every month on sanitary napkins? While it may seem like a necessary expense, there are smarter, more environmentally friendly ways to deal with your blood flow. Like a menstrual cup!
Yeah, I know what you're thinking: "I don't think I'd want to have that thing inside me for a whole day…" But a lot of people who were apprehensive at first but eventually tried it out now swear by it! You'd be surprised how it's fairly easy to use, easy to clean, and — best of all — waste-free. (Apart from your blood, at least.)
(Available for PHP 1,199 at Sinaya Cup)
6. Reusable cloth rounds
Just like menstrual pads, you can also do away with cotton balls and wet wipes because, no, they're not a necessary expense either. There are a lot of online stores selling cloth alternatives to cotton like these reusable cloth rounds which are soft, absorbent, and gentle to the skin. And these don't pile up in your trash bin when you're done using them; just hand wash them and they're good to go for another day!
(Available for PHP 220 at GreenPads)
5. Bamboo toothbrush
Even the material of the things we use every day play a huge role in keeping the environment safe from harm. Switch out your hard plastic toothbrushes for biodegradable bamboo ones which are naturally antimicrobial and water-resistant. And unlike non-recyclable materials, a bamboo toothbrush can be turned into compost when it's time to replace them!
(Available for PHP 200 at Human Nature)
4. Reusable dish brush
Instead of using disposable sponges when doing the dishes, use durable scrub or dish brushes that are made of non-toxic eco-friendly plant-based material. They get the dirt far better, too, while also being gentle enough to use on glassware. Some brushes even have replaceable heads so in the end you produce less trash than what you could have by just using Scotch Brites.
3. Eco-bag
A.k.a. the number one reusable item you should have in your house. It really helps that stores nationwide don't normally give plastic bags to customers anymore. The next step is to make bringing around an eco-bag a habit (and a stylish one at that) to avoid having tons of paper bags pile up in your house!
2. Loose leaf tea infuser
Ditch the bag with a tag. Loose leaf tea is much less wasteful, if not waste-free at all, and it brings out much more flavor. Purchase a teapot or water bottle with a built-in tea infuser, organic cotton tea nets, or a mesh tea ball to satisfy your afternoon tea-ta sessions.
(Available for PHP 1,190 at Extraction Coffee)
1. Reusable coffee filter
Although paper coffee filters are compostable, you'll end up paying much more than you would have wanted to especially when you buy them frequently. In comparison, you'll end up saving more in the long run when you buy a high-quality mesh coffee filter that you can clean and reuse for as long as you can.
(Available for PHP 1,690 at Extraction Coffee)
What other things do you suggest that promote a greener, waste-free lifestyle? Share them with us below!