Social media is abuzz with speculations on whether Rico Blanco and Maris Racal are dating. Yes, you read that right. Internet sleuths have put on their thinking caps and started scouring the pair's social media for clues. It all started when the actress shared a post of the Rivermaya frontman for his birthday.
A sweet, acoustic cover
View this post on Instagram
Maris' birthday greeting for Rico (BTW, happy birthday, Rico) spread like wildfire online. The first photo showed a beautiful shot of the older singer's side profile and looked like it was taken by the beach. Swipe left and you'll see the actual greeting — a 50-second duet of Aqualung's "Brighter Than Sunshine."
The post was simply captioned "hi Rico. happy birthday. 🤠" to which a follower playfully commented, "Rico nalang hindi na kuya?" Another comment read "[Ba't] kinilig ako."
The comments

Let's not pretend that post won't spark romance rumors. Not to overanalyze things but did you see the way they smiled at each other? The comments section is also filled with celebrities teasing the two. "Akala ko may kiss sa dulo ihhhhhh," director Antoinette Jadaone said while Bianca Gonzales commented "Aaaaw. Cute niyo ❤️"
And if that still isn't enough, Rico actually left Maris a comment. The singer said, and we quote, "hahaha love you!!!" The flamingos probably allude to their collab a few years back (more on that later).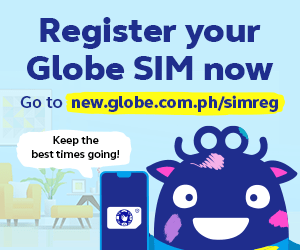 Tweets are dug from the past
maybe the J in january means jowa reveal. idk.

— Maris Racal (@MissMarisRacal) January 2, 2021

So what's the real score? Are they dating? Did that post make it Instagram official? While the actress did post about Rico, he's yet to make an Instagram post of her outside of their job. He sometimes shares her photos as promotional material for their projects. Excited netizens looking for "hints" managed to dig up Maris' January 2021 tweet where she said "maybe the J in january means jowa reveal. idk."
in saint maris we trust 🙏 pic.twitter.com/khLivR5ZVX

— ًirish may (@keunasexy) March 17, 2021
Some even dug up Maris' tweets years ago fangirling over the Rivermaya vocalist. Remember Maine Mendoza's "Arjo cutie" tweet and how Arjo Atayde is now her boyfriend? Maybe the universe does grant wishes!
Rico appeared on Maris' vlog before
In late January 2021, Maris uploaded her vlog "The Making Of The Song Not For Me" which gave us a glimpse of Rico as her mentor. Maris herself wrote the lyrics to "Not For Me" which was released in time for her birthday last year and Rico helped in arranging and producing. While the vlog showed how good of a composer and singer Maris is, it also showed how comfortable she is with the OPM icon. Did the Maris x Rico shippers start here?
They have a song together
"Abot Langit" was released last April 2019, the first collaboration between the two artists. Maris shared it was unexpected how she ended up doing the song with the singer. One day, she went on social media to ask if someone wanted to collaborate with her on a song and one of her fans, knowing how Maris was a huge fan of Rico, tagged him on the post. The rest, as they say, is history.
Rico composed the "gorgeous pop nugget" that is "Abot Langit" and "played all the instruments/programming, and arranged/produced/engineered/mixed/mastered" the song too.
View this post on Instagram
The internet is rolling in kilig
omg maris and rico blanco?? bro idk pero bagay sila 😩 ba't my chemistry

— your lola (@absolutelyurie) March 17, 2021
OMG MARIS RACAL AND RICO BLANCO!!!!!! OMG YES, IT'S A YES FOR ME 🥺🥺🥺🥺🥺 if ever

— antonette (@antonette042101) March 17, 2021
Imagine Rico Blanco singing Your Universe to Maris Racal. Huhu shettt y'all can't relate. Haha

— Eveiveneggg (@Genebheybb) March 17, 2021
Ok, Maris… You're the winner🥺🥲 pic.twitter.com/e4f1vcH2LY

— Hezel (@iamsuperhe23l) March 17, 2021
Uwi na guys, may nanalo na.
Let's address the elephant in the room
So they've got quite a bit of an age gap between them but most netizens did not find that a problem. Though Rico is 48 and Maris is 23, they're both grown adults who know what they're doing. Besides, who are we, mere normal people, to dictate how other people are supposed to feel and do? We can't dictate how celebrities live their life no more than we can tell our neighbors how to live theirs.
Idc abt anyone, what's so wrong with Maris and Rico Blanco being with each other? Broo, legal age na sila pareho. Soo, so what?!?!? Be bothered kapag underage sana si Maris, peroo she's not. Plus! They look good with each other ajsjaidnsjdodiejdk.

— Capitán (@ggukvante__) March 17, 2021
off topic sa fandom: uhhh I know there is a big age gap but that Maris ig post for Rico Blanco had some chemistry there. 😅
I come in peace! I think she is talented so maybe it is the musicality in it.

ps. I still find RB super attractive. Like hot damn. 😅 he is forever young. pic.twitter.com/p7E5vFNDKp

— Amber 🦁 (@AltheyuhMoves) March 17, 2021
Not SB19 Related.

I really felt the chemistry between rico blanco and maris racal 😍 I mean why not? Dating an older guy is sooo much better haha And I still really find rico so attractive! Imagine waking up in the morning with that lovely voice! Ugh! 😍

— 👑 April 👑🍓 (@STELLinLoveWidU) March 17, 2021
Eversince Maris played Peachy in Pamilya Ko and had great chemistty with JC de Vera

I can see her dating an older guy.

So i'm all here for whatever this be or not be with Rico Blanco

— RMor (@RMor37043) March 17, 2021
We're keeping our eyes peeled for any development

It's safe to say Maris Racal and Rico Blanco have captivated the internet and provided kilig to our otherwise boring timelines. Neither actually confirmed if they're dating. Maybe all that was just fan service but at least they know the internet only has heart eyes for their relationship — whatever it may be.
Check us out on Facebook and Instagram and be the first to know about the latest news and coolest trends!