When you watch a romance movie, you usually expect that the two main lead characters will find their way to each other, no matter how many fights, misunderstandings, and challenges they face along the way. Most romance films have those stages of falling, pining, confessing, and maybe even the happy, honeymoon dating. But not every love story always has that happy ending you usually expect. Sometimes, you just find a sad, if a bit realistic, ending to a love story even on screen. So if you're in the mood for that type of movie, here are 8 romance films, where the couples you thought would live happily ever after don't actually end up together.
Warning: Spoilers ahead!
When We First Met (2018)
Director: Ari Sandel
The couple: Avery and Noah (Alexandra Daddario and Adam DeVine)
How it started: In this romcom full of hijinks, Noah finally met his ~dream girl~ in Avery, but he unfortunately got friendzoned. So he tries and tries again by travelling back in time to try and win over Avery's heart.
Why they didn't end up together: Each time Noah goes back in time, some mishap occurs. A part of his life is ruined. Or he just isn't able to connect to Avery. When he sees just how damaging a romance between them is, Noah finally accepts they aren't meant to be.
The Fault in Our Stars (2014)
Director: Josh Boone
The couple: Hazel and Gus (Shailene Woodley and Ansel Elgort)
How it started: After being forced to attend a support group, 16-year-old cancer patient Hazel meets and falls in love with a similarly afflicted Gus. Together, they embark on an adventure to meet Hazel's favorite author.
Why they didn't end up together: While it seemed like Hazel was more in danger in terms of their illness, it's Gus who ultimately passes away, leaving Hazel distraught.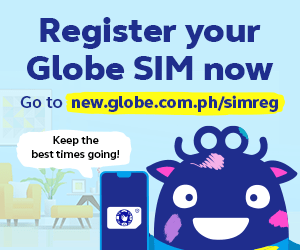 A Star is Born (2018)
Director: Bradley Cooper
The couple: Ally and Jack (Lady Gaga and Bradley Cooper)
How it started: Seasoned musician Jack meets and falls in love with struggling small-town singer Ally. As he helps her succeed as an artist, his own personal struggles catch up with him, complicating their private relationship.
Why they didn't end up together: This remake is another film where one of the two leads passes away. Haunted by his demons, Jackson decides to end his own life after leaving a beautiful love song declaring his feelings for Ally.
Moulin Rouge! (2002)
Director: Baz Luhrmann
The couple: Satine and Christian (Nicole Kidman and Ewan McGregor)
How it started: After visiting Moulin Rouge, young poet Christian finds himself falling in love with cabaret actress and courtesan Satine.
Why they didn't end up together: Despite overcoming the many challenges to their love, Satine's sudden death forces the lovers apart forever.
8 Tearjerker Korean Movies That Will Help You Get All Your Feels Out
8 Tearjerker Korean Movies That Will Help You Get All Your Feels Out
Bianca Katipunan | Oct 06, 2021
Call Me By Your Name (2017)
Director: Luca Guadagnino
The couple: Elio and Oliver (Timothée Chalamet and Armie Hammer)
How it started: In 1980s Italy, a 17-year-old student falls in love with a 24-year-old research assistant working for his father. The two men enter a whirlwind summer love affair that is set to change their lives forever.
Why they didn't end up together: Despite their undeniably deep connection, Oliver conforms to heteronormative norms and marries a woman. But even if viewers last see Elio crying alone in the middle of winter, many like to see the film as a portrayal of coming to terms with others and yourself.
Blue Valentine (2010)
Director: Derek Cianfrance
The couple: Cindy and Dean (Michelle Williams and Ryan Gosling)
How it started: On the surface, Dean and Cindy lead a simple and ideal, if quiet, life as husband and wife. But a closer look shows a lot of cracks in between.
Why they didn't end up together: The cracks in the couple's marriage worsen, with many pointing to Dean's lack of ambition and Cindy's self-absorption as the biggest reasons for their eventual separation.
La La Land (2016)
Director: Damien Chazelle
The couple: Mia and Sebastian (Emma Stone and Ryan Gosling)
How it started: An aspiring actress and a jazz musician are drawn to each other, falling in love with one another and their shared desire to realize their dreams in the big city.
Why they didn't end up together: While they have a mutual desire to succeed, Mia and Sebastian have different pictures of success, especially with their chosen careers. Despite deeply falling in love with each other, they end up having to choose between love and success.
500 Days of Summer (2009)
Director: Marc Webb
The couple: Summer and Tom (Zooey Deschanel and Joseph Gordon-Levitt)
How it started: Hopeless romantic Tom thought everything was going fine, so he's surprised when his girlfriend Summer suddenly breaks things off. He reflects on the 500 days of their relationship to see where things went wrong.
Why they didn't end up together: The nonlinear style of storytelling slowly unravels the reasons behind the couple's breakup. But also, it's Tom. He's the main reason.
Follow us on Facebook, Twitter, Instagram, Tiktok, and Youtube for the l8est entertaining, useful, and informative lists!