Today in Anong Kababalaghan 'To?! a website included actress Rufa Mae Quinto's name in the cast list for the upcoming 2023 film Barbie. Is she actually going to appear on the big screen alongside Margot Robbie (Barbie)? Will we be watching her accept a best-supporting actress nomination next year? If you're confused about this whole thing, read on.
Letterboxd announced it
#BARBIE #MyJoker pic.twitter.com/wUkNMoFrr9

— Letterboxd (@letterboxd) April 27, 2022
Letterboxd, an online social networking service for film buffs, tweeted a screenshot of their website's info page on Barbie. The long-awaited live-action film of the iconic doll is set to premiere in US theaters on July 2023. Letterboxd's post included a short synopsis of the movie and a rundown of the cast for the Greta Gerwig-directed flick.

You'll see Hollywood heavyweights on the list including Margot Robbie, Ryan Gosling, Simu Liu, and then… Rufa Mae Quinto. Hidden in the cast list, sitting pretty, is the Filipino actress' name, and almost simultaneously, as if the mere mention of her name evoked it, every Filipino only had a singular thought — "Go, go, go!"
Pinoys flood the reviews section
Letterboxd's "Recent Reviews" section was immediately flooded with comments to support the actress. "OMG Rufa Mae barBHIE!! Go go go!!" read one review. What can we say, Pinoys aren't about to pass up the opportunity to fan the flames of our good 'ol Pinoy pride.

"Kween Rufa Mae Quinto is already on her way to Hollywood and receive her awards like the super B that she is. Go! Go! Go!" wrote one netizen who clearly had so much faith in the actress.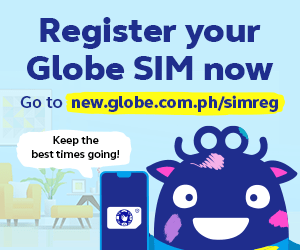 Hold up — Is Rufa Mae Quinto actually part of the Barbie cast?
omg it's my jail era for putting Rufa Mae Quinto here https://t.co/OyAfYDYtLo

— (@stepisowild) April 27, 2022
As much as we want a Margot and Rufa Mae interaction, it seems like we'll have to file that hope for another time. Apparently, a fan just added the TV host's name to the Letterboxd website. Twitter user @stepisowild admitted to committing the perfect LOL-worthy prank.
"OMG it's my jail era for putting Rufa Mae Quinto here," he wrote, quote tweeting the Letterboxd post.
#RufaMaeForBarbieMovie
use the hashtags guys para maging totoo tohttps://t.co/Ly0TS2SSiD

— (@stepisowild) April 27, 2022
However, now that Filipinos got a teeny tiny glimpse of what it would be like if Rufa Mae was actually part of Barbie, they're not about to let that go. One netizen tweeted the hashtag #RufaMaeForBarbieMovie saying the actress "deserves her Hollywood era." Pinoy fans started tagging Warner Bros. Philippines to make it happen ASAP. Even @stepisowild asked netizens to use the hashtag to make it come true.
Netizens are having too much fun
The news of Rufa Mae's fake Hollywood debut made rounds online and Pinoys are having the time of their lives joining in on the joke. One netizen hilariously rewrote one of Rufa Mae's iconic movie lines from her 2009 film Status: Single to fit Barbie:
"Tanggap ko na, Barbie, Ken, na wala na kong lalakeng makikita. Tanggap ko na na magiging mag-isa na lang ako sa buhay. Mag-aalaga na lang ako ng aso, pusa, at ng dagang costa. -" Rufa Mae Quinto, Barbie (2023)

— ray (Taylor's Version) (@rayymorgenstern) April 27, 2022
Hanggang sa Hollywood single parin?!
Some cheered the actress on the best way they knew how —  by saying her most iconic line "Go! Go! Go!"
ilaban na natin to, go go goooo pic.twitter.com/8xKxZHV4Qk

— deni is watching MoM in 8 days (@yelenatooshie) April 27, 2022
rufa taking that oscar for best actress oh i DO see it! pic.twitter.com/22a9D9clXS https://t.co/A9TS3rqnIQ

— ً (@muglerize) April 27, 2022
ang masasabi ko lang ah.. thank you to my triple f. family, friends, fans, triple f. F F HOORAY#RufaMaeForBarbieMovie#CastRufaMaeInBarbie https://t.co/WyL9g8VaN5

— xi (@hirokazufilm) April 27, 2022
rufa mae quinto on her way to hollywoodpic.twitter.com/OAUNqsM5el

— (@sapphicreels) April 27, 2022
As of writing, Rufa Mae Quinto is yet to react to her being unknowingly cast in a Hollywood movie. Or maybe she's actually part of Barbie and this was an elaborate double-prank on everyone. Hmm.
Check us out on Facebook, Instagram, Twitter, TikTok, and YouTube, to be the first to know about the latest news and coolest trends!