Rutger Hauer Was In 112 Movies, But You Should Watch These 8
Jul 25, 2019 &nbsp • &nbsp Matthew Arcilla
Movie nerds like me were filled with enormous sadness when we learned that Rutger Hauer passed away this morning. Those of us who grew up in the mid 80s were blown away by his calm, reassuring performances. Although he never became a marquee name in action Arnold Schwarzenegger or Sylvester Stallone, Hauer was iconic and one imagines that he could've easily parlayed his striking looks into a stab at stardom.
Whether in action, science fiction, drama or fantasy, Hauer played his characters with thoughtfulness, sometimes injecting villainy with playfulness and a measured calm to his good guys. So while he spent most of his career in the less than celebrated territory of "genre" film, he was always an actor's actor, elevating every character he played. Even in his later years in films like Batman Begins and Sin City, Hauer never disrespected the smallest parts or overplayed their importance.
Not only was Hauer amazing in everything he was in, he was famously a class act, and never leveraged his career highs for personal gain, whether to feed his ego or hustle for roles with fatter paychecks. To my knowledge he rarely, if ever, shit talked past collaborators or previous projects. And if you've ever read his 2008 autobiography All Those Moments, it's tempting to attribute his ethical fiber to a formative youth spent as a deckhand, a carpenter, a combat medic and an electrician.
But honestly, I think Hauer was just born with an inner decency. Passing at age 75, with a tremendous body of work, a reputation untainted or a career cut short, Rutger Hauer is proof that the candle that is twice as bright, doesn't necessarily have to burn half as long.
Split Second (1992)

Image source: The Movie Database
There's a lot to enjoy in this low budget sci-fi thriller in which Hauer stars as a burnt out tough guy cop named Harley Stone, who's on the trail of a serial killer that turns out to be a slimy demonic creature. This film's got a lot of atmosphere – at least in that sort of shadowy, 90s kind of way. Hauer leans into the over the top stoicism of his character, cigar lodged in his mouth and unwaveringly laconic.
Fatherland (1994)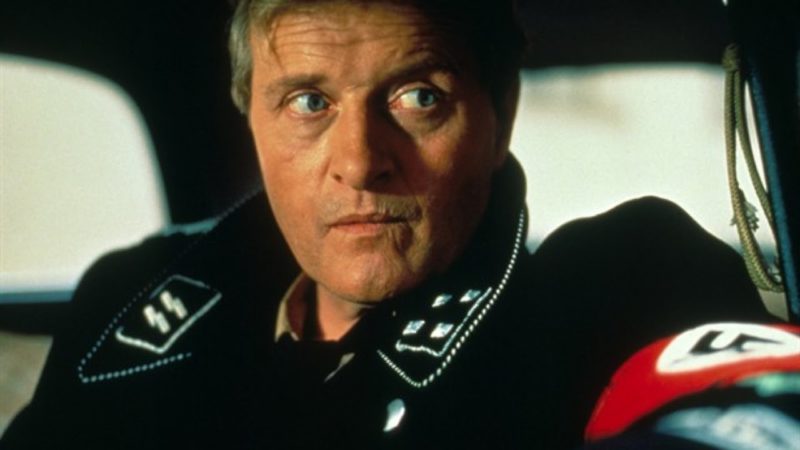 Image source: So It Goes…
In this woefully forgotten alternate history whodunit from HBO's Originals division, Hauer stars as a Nazi officer in 1964, decades after the Third Reich won WWII and conquered all of Europe. When retired officers are getting murdered just before an important diplomatic summit with America, he investigates a mystery that leads him to a horrifying cover-up. It's surreal, self-aware and Hauer aces the role of a conflicted European consigned to the reality of his world.
Nighthawks (1981)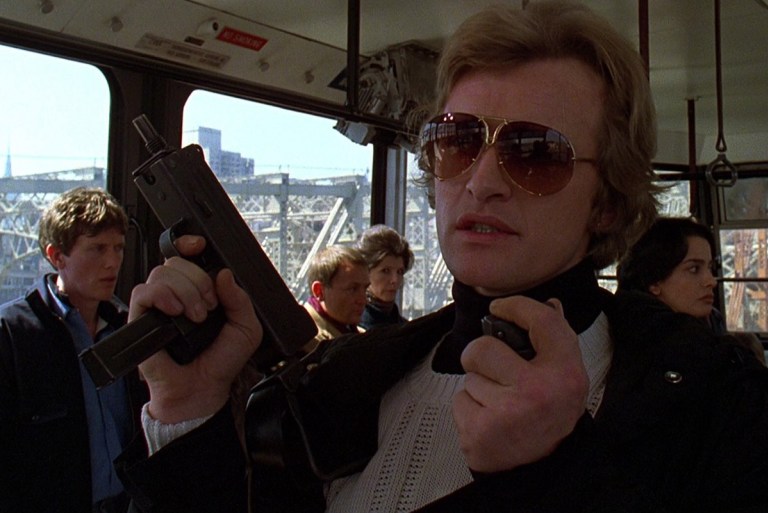 Image source: Bloody Disgusting
Hauer's debut in American cinema, Hauer plays Wulfgar, a terrorist whose villainy is alluring as it is monstrous. Reports are that stars Billy Dee Williams and Sylvester Stallone kept butting heads over whose cop was the star, but they shouldn't have bothered since Hauer clearly stole the film. While they mugged for close-ups, Hauer was busy establishing himself as a handsome but dangerous face.
Blind Fury (1989)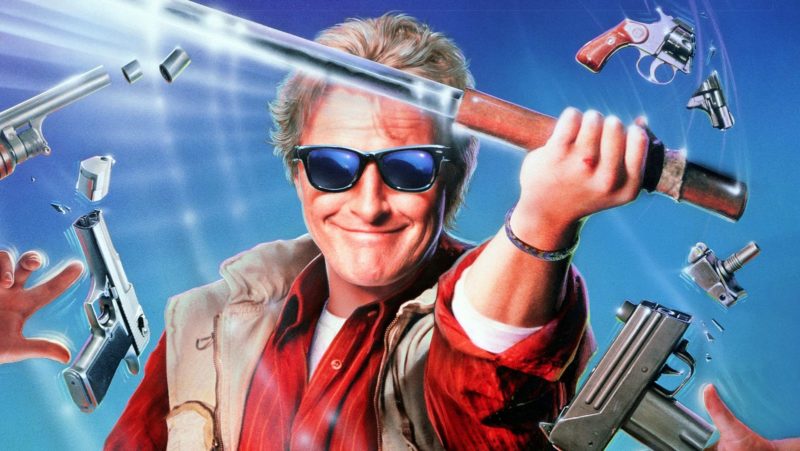 Image source: TV Guide
This loose reimagining of Zatoichi Challenged takes the samurai drama into full-on modern day action comedy territory. Hauer plays a Vietnam veteran turned blind swordsman who accompany his friend's son to Las Vegas and fight some Southern-fried gangsters. Hauer plays his bad-ass as a righteously friendly dude and the climax, in which Hauer duels the legendary Sho Kosugi is a freaking riot.
Flesh + Blood (1985)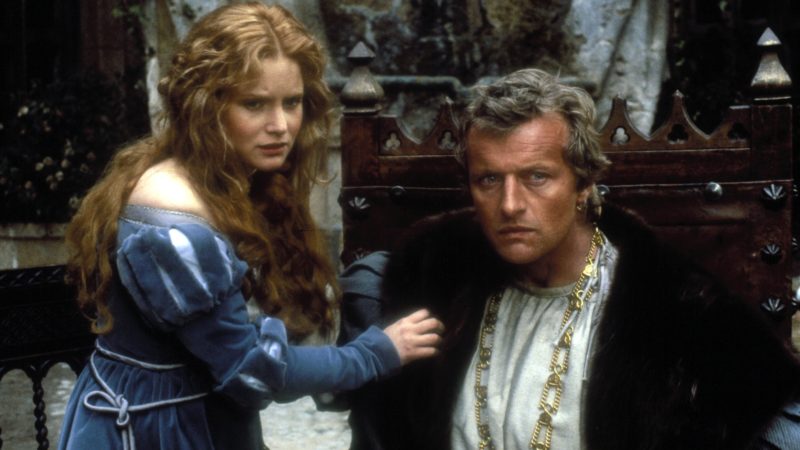 Image source: Psychotronic Cinema
This vicious and subversive historical thriller sees Hauer as the leader of a gang of mercenaries. There's not a trace of sanitized romanticism in this epic, only sex, violence and disease with religious zealotry and political corruption being just as bad as the plague sweeping the land. Challenging and dazzlingly unusual, this film was enormously unprofitable which is a shame since Hauer is perfect in it.
Hobo With A Shotgun (2011)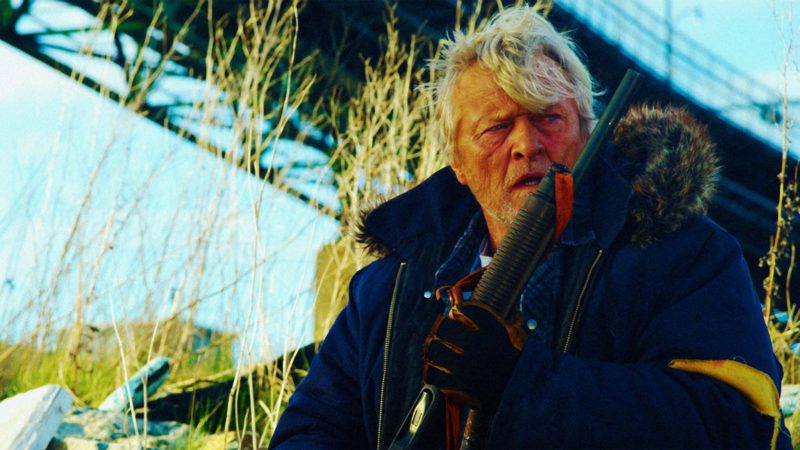 Image source: National Film Board of Canada
Originally a fake trailer for the Grindhouse double feature by Quentin Tarantino and Robert Rodriguez, this movie is a truly sublime experience. Hauer stars as the titular hobo, who becomes a vigilante after witnessing the nightmare that is his neighborhood and its ineffectual police. It's lurid, perverse and outlandish like all the good B-movie grindhouse films. The high point is Hauer's lengthy monologue to a roomful of newborn infants in which he offers himself up as a cautionary tale.
The Hitcher (1986)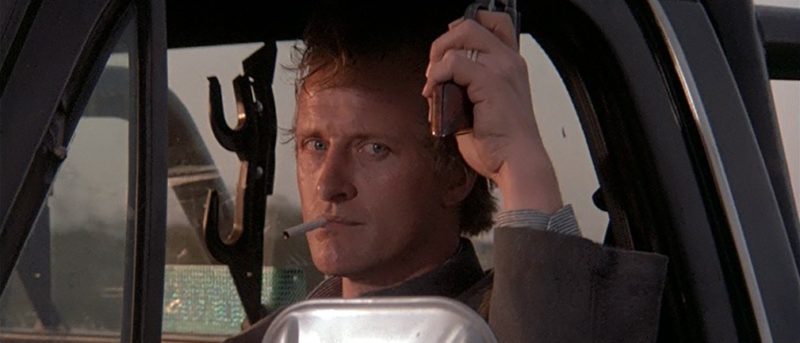 Image source: Super Marcey
After a polite, affable driver offers a lift one quiet evening, he soon learns his passenger is an utter maniac. The hitcher hunts him down across the dunes, shoots a helicopter out of the sky, blows up a gas station and straps innocent people between trucks. Hauer brings a frosty chill demeanor to the role, taking this insanely vicious monster from generic evil to truly memorable.
Blade Runner (1984)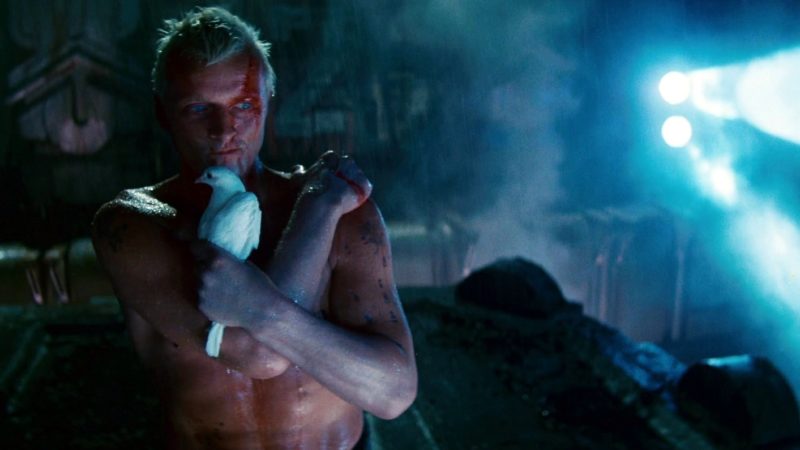 Image source: Tmovies
This is the iconic role that cemented Rutger Hauer's place in cinema. Though poorly received on release, Blade Runner has gone on to emerge a misunderstood classic. Depicting a world ruined by corporatism and ecocide, this cyberpunk film centers on synthetic humanoids – replicants – who seek to extend their short artificial lifespans. Hauer plays their mastermind, the emotionally and psychologically conflicted Roy Batty with magnetic intensity.
Faced with impending mortality, Batty is filled with rage, resentment, sorrow, anguish and despair and the way he processes those feelings is compelling. In the end, nothing can spare him from death and his now famous "tears in the rain" monologue implies visions of beauty, wonder and adventure that are his alone. Hauer supposedly tweaked the monologue himself and perfected what the human condition means to that which is made in man's image.
 What were your favorite movies of Rutger Hauer? Let us know below!