Full-length movies don't have the monopoly on scares — even short music videos can be enough to send shivers down your spine. If you're trying to get into a ~spooky~ mood just in time for Halloween, add the scariest music videos to your YouTube playlist and prepare to hide behind a pillow, cause it's about to get real.
"Worlock" by Skinny Puppy
This 1990 music video incorporates some of the most graphic scenes from horror films (including Hellraiser, Eraserhead, and Death Warmed Up, to name a few) to create six minutes of pure discomfort. Watch with caution, as it'll surely creep the living hell out of you.
"We Are Water" by Health
In American noise rock Health's music video for "We Are Water", a girl is being chased by a machete-wielding murderer. Watching it may not freak you out, but this is the stuff nightmares are made of. And the ending is quite satisfying.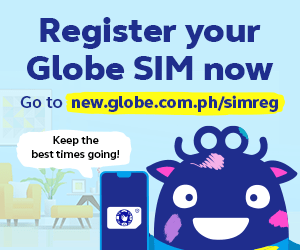 "Wrong" by Depeche Mode
At first glance, this music video starts out looking pretty harmless: just a seemingly empty car driving in reverse on an empty city street. But less than a minute in, things get dark. The vehicle isn't empty; a masked man is slumped in the front seat, and it seems like he's been bound and gagged. With no control over the vehicle, the man can only watch as he hits cars, a pedestrian, and other objects. He literally can't tear his eyes away from the scene, and neither can you.
"Quote Unquote" by Mr. Bungle
This music video was so disturbing that MTV refused to air it. "Quote Unquote" shows creepy images of dolls, rituals, and masked men, but it's the extended scene that shows the band members hanging lifeless on meat hooks that haunts us.
"Born Villain" by Marilyn Manson
You wouldn't expect anything less than disturbing from Marilyn Manson, but this music video takes it to a whole 'nother level. In "Born Villain", he performs a ritualistic haircut and surgery on naked women. There's also a scene that alludes to pedophilia, one scene that shows a woman blowing a man's brains out with a gun, a glass eyeball shown coming out of a woman's vag… If that isn't graphic enough, he also pierces a woman's face and lets the audiences see EVERYTHING.
"Closer" by Nine Inch Nails
If you want to watch a music video that will leave you with nightmares, this is the one for you! Set in what looks like a 19th-century mad scientist's lab, the video shows disturbing imagery that touches on sexuality, animal cruelty, religion, and politics, to name a few. At one point, the band's lead singer Trent Reznor even performs in front of an open carcass.
"Enter Sandman" by Metallica
The music video for "Enter Sandman" is aptly about nightmares, showing a child having nightmares of drowning, falling from the top of a tall building, covered in snakes, being chased by a truck, and finally falling from a mountain. Long story short, it's literally the stuff nightmares are made of.
"Thriller" by Michael Jackson
Who hasn't watched this legendary music video?  From a date night gone wrong to dancing zombies, "Thriller" was one of the first music videos to incorporate the horror genre. While it might not be as scary as the other music videos on this list, it's a masterpiece we just can't ignore.
Think we could've added something else to this scariest music videos list? Tell us about them below!