Hey, kids of the 2000s! Scott Pilgrim vs. the World is apparently getting an anime adaptation! FINALLY! The news comes from The Hollywood Reporter, who says that Netflix and UCP (The Umbrella Academy, Chucky) will be working together to create the animated series. There is no official series order yet, but Scott Pilgrim's artist-creator Bryan Lee O'Malley is set to serve as writer and executive producer with BenDavid Grabinski (Are You Afraid of the Dark?). Anime studio Science Saru (Star Wars: Vision) is also tied to the project.
Despite not doing so well in the box office, the 2010 film adaptation was considered pretty "inventive" at that time for its incorporation of different kinds of media (i.e. graphic novel, video game) within its single-story narrative, and we've got as much hope for the animated adaptation. But for now, let's look back on the cast of Scott Pilgrim vs. the World and where they are now.
Michael Cera as Scott Pilgrim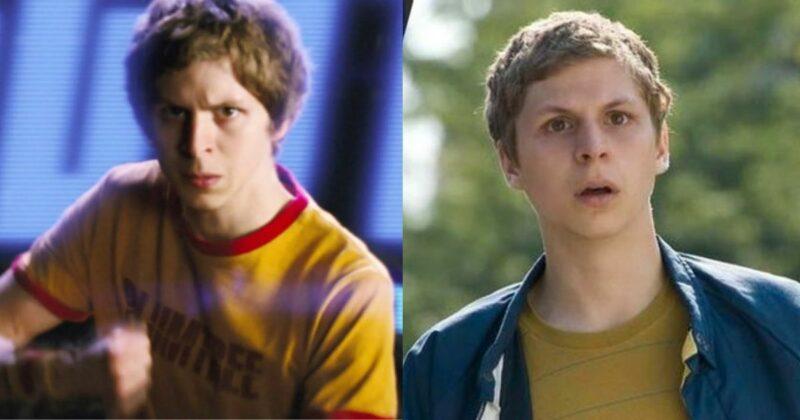 What's his role in the movie? Michael Cera played the titular character Scott Pilgrim, the 20-something bass player for the band Sex Bob-Omb with his friends.
What has he been up to since then? While his role in Scott Pilgrim seemed to be a stepping stone for Cera's next big thing in the entertainment industry, the actor took a step back from the limelight after this film. Cera continued his role in sitcom Arrested Development and took on smaller roles in big-name movies, like The Lego Batman Movie and Molly's Game. He serves as a voice actor in an upcoming animated film coming out called Blazing Samurai, where he leads the cast with Samuel L. Jackson, Ricky Gervais, and a whole roster of big names.
Mary Elizabeth Winstead as Ramona Flowers


What's her role in the movie? Ramona Flowers is Scott's main love interest. She's described as a "ninja delivery girl" with colorful hair and a mysterious air about her. Ramona is extremely private and guarded, but Scott gets a glimpse of some of her past through her seven evil exes who come to challenge Scott for her affections.
What has she been up to since then? Since Scott Pilgrim, Winstead has had a much wider range of roles played. She was in Netflix's Love, Death, Robots and blockbusters Birds of Prey and Gemini Man. Winstead recently starred as the titular character of Netflix's action-thriller Kate.
Ellen Wong as Knives Chau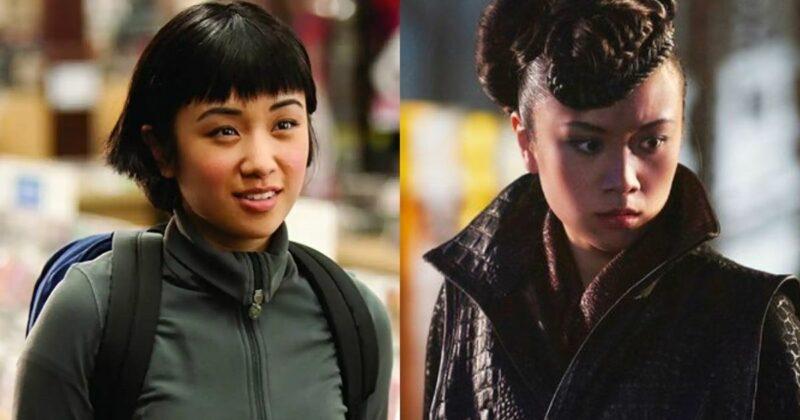 What's her role in the movie? Knives Chau is a self-described 'Scott-aholic' high school student, who briefly dates Scott right before he meets Ramona. Unfortunately, Scott didn't handle their breakup well (i.e. he 'forgot' to break up with her), which caused friction between her and Ramona when they first met.
What has she been up to since then? After her film debut in Scott Pilgrim, Ellen Wong hasn't had many movies since then. But she has remained more active on the small screen as part of the main cast of comedy The Carrie Diaries, sci-fi Dark Matter, and Netflix's comedy-drama GLOW. She has an upcoming comedy-drama film Best Sellers, which reunites her with a fellow Scott alum: Aubrey Plaza.
Kieran Culkin as Wallace Wells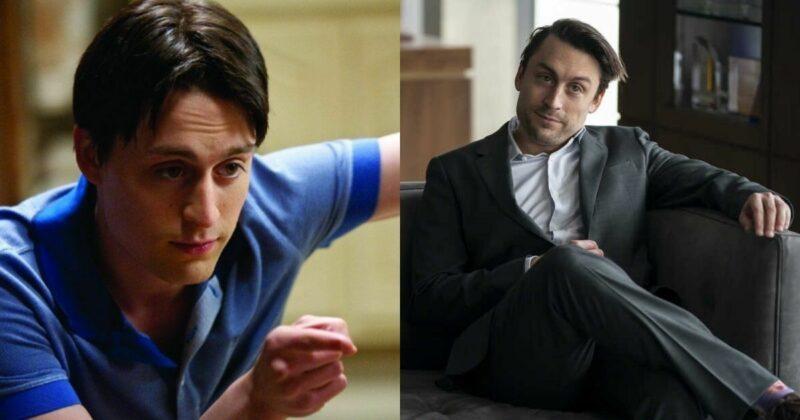 What's his role in the movie? In the film, Kieran Culkin plays Wallace Wells, Scott's "cool gay roommate" who is the more mature and more responsible part of the roommate duo. But he doesn't hold any hard feelings against Scott, as Wallace even helps Scott gather intel on the evil exes.
What has he been up to since then? If his last name sounds familiar, you might be thinking of his older brother Macaulay Culkin of Home Alone fame. Kieran Culkin was actually also in the same movie, as his older brother's onscreen cousin. He hasn't been in a lot of films since Scott Pilgrim, but Culkin is playing one of the main characters in the critically acclaimed drama series Succession, for which he was nominated for a Golden Globe and an Emmy.
Chris Evans as Lucas Lee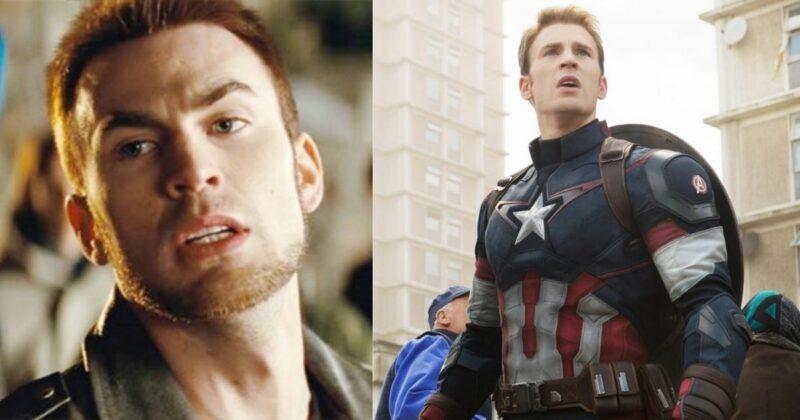 What's his role in the movie? Ramona's second evil ex, Lucas Lee is described as a pro skateboarder turned movie star. While he's not the best actor in the world, Lucas thinks he is, so he's pretty arrogant about himself.
What has he been up to since then? One of the biggest names to come out from this film, Chris Evans did a lot of rom-com films after Scott Pilgrim, but he also worked on critically acclaimed dystopian sci-fi Snowpiercer, drama Gifted, and mystery Knives Out. But he is best known, of course, for his role as Captain America / Steve Rogers in the Marvel Cinematic Universe, which established him as a highly successful and highly paid actor.
Brie Larson as Natalie V. "Envy" Adams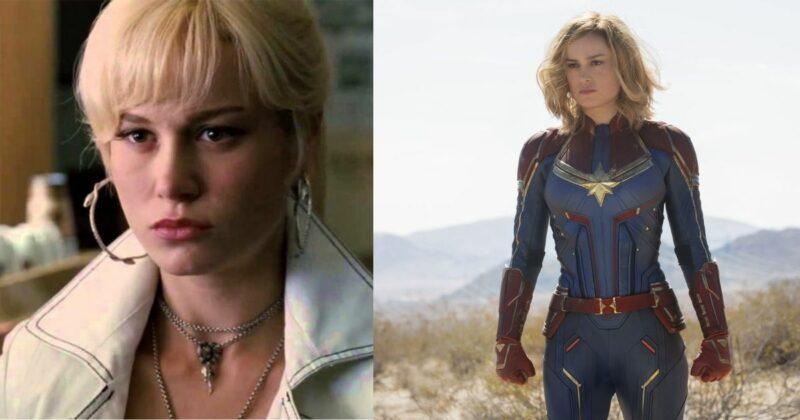 What's her role in the movie? Envy is Scott's ex-girlfriend from college, who ended up breaking his heart. She was a quiet girl when they started dating, but Envy decided to change her image and be more aggressive, taking over Scott's band right before dumping him. Envy returns later with one of Ramona's evil exes as part of a new band called The Clash at Demonhead.
What has she been up to since then? Another big name, Brie Larson is now familiar to many blockbuster and superhero film fans. She won an Academy Award for her performance in drama Room, then later starred as Captain Marvel in the Marvel Cinematic Universe.
Anna Kendrick as Stacey Pilgrim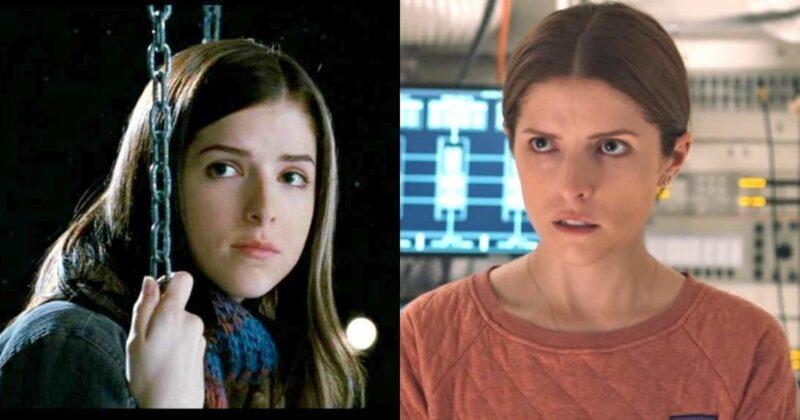 What's her role in the movie? Stacey is Scott's younger yet more mature sister. She is friends with Ramona, workmates with Julie Powers, and gossip buddies with Wallace.
What has she been up to since then? Anna Kendrick has been pretty busy since Scott Pilgrim. She skyrocketed to fame with the Pitch Perfect series and got a lot of acting and voice roles in a wide variety of films like musical Into the Woods, animated Trolls, black comedy crime A Simple Favor, and sci-fi thriller Stowaway. Kendrick is currently working on an upcoming film called Alice, Darling.
Aubrey Plaza as Julie Powers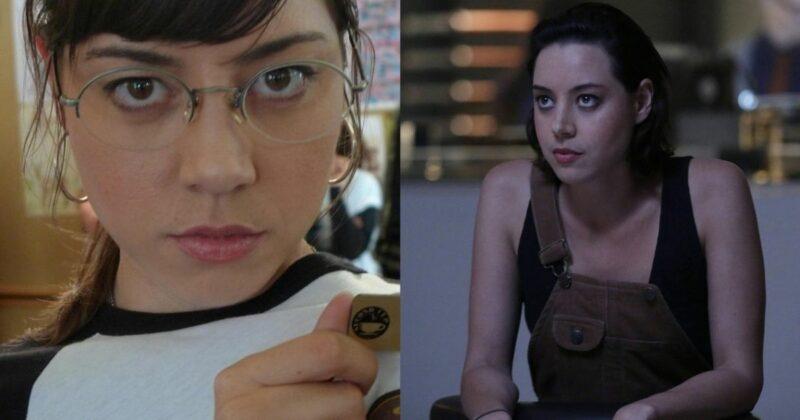 What's her role in the movie? Julie Powers is the ex-girlfriend of Scott's bandmate Stephen Stills. She was also the roommate of Envy in college and was also friends with Ramona before he started dating either. She's extremely antagonistic against Scott, which was later revealed by Plaza to be due to her secret crush on Scott which he never returned.
What has she been up to since then? Aubrey Plaza has been busy with small acting and voice roles in all sorts of films and shows. She continued her work on fan-favorite sitcom Parks and Recreation until 2015 and starred in Marvel Comics character-led series Legion from 2017 to 2019. She has two upcoming films this year: spy action comedy Operation Fortune: Ruse de guerre and crime drama Emily The Criminal.
Follow us on Facebook, Twitter, Instagram, Tiktok, and Youtube for the l8est entertaining, useful, and informative lists!