How has 2021 treated you and your friends? Whether the year has been great or less than kind to you, we all need to take the time to take care of ourselves. Check out our 2021 self-care gift guide for goodies that you and your loved ones will love.
Sleep Easy Pillow Mist (₱180)


Insomnia is no fun, so if you've got a friend who needs a little extra help to get their z's, get them a soothing pillow mist. This pillow mist from Spray & Soak is lavender-scented, so it'll help them relax and fall into a deep sleep.
Get it on Shopee.
Quest Journal (₱299 – ₱499)

Keeping a journal doesn't just help you keep track of your memories and ideas, but also lets you decompress and process your feelings. The Quest Journal from Viviamo is a practical, space-saving journal that can be used by everyone, and it now comes with a gorgeous iridescent cover!
Get it on Shopee.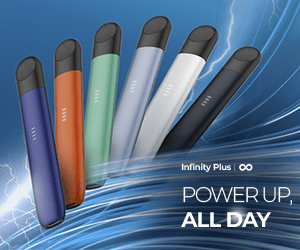 A beauty/wellness treatment e-voucher (₱1000+)
When was the last time you pampered yourself to a beauty treatment? (If you're like me, the answer would definitely be "too long ago".) Perhaps it's time to change that — and because homegrown beauty platform Parlon's having their Beauty Festival, you can make the most of their deals!

You can get beauty and wellness treatment e-vouchers for you and your friends, making the most of up to ₱40,000 in discounts! From spa experiences like massages and body scrubs to beauty procedures like microblading and Keratin treatments, it's a great way to feel good and save!
Get your e-vouchers on beautyfestival.parlon.ph.
Push pop fidget toys (₱39)
You might have already seen these bubble fidget toys on Tiktok and ASMR accounts on YouTube, but if you're not familiar with them, they're not just for kids — they're actually quite therapeutic! Fidget toys like these cute push pops can decrease stress and anxiety with repetitive, rhythmic movements. It's like popping bubble wrap, except this time with something you can reuse!
Get it on Shopee.
Meditation Cards (₱199)

Know someone who could use some stress management techniques? Are you that someone? No judgment here, but this deck of cards might help. The Stress Less Cards deck has 50 exercises designed to help you relieve stress and deal with anxiety. You can use it in any situation — on the commute, at work, while doing errands, or before going to bed.
Get it on Shopee.
Face Roller (₱32 – discounted price)
Skincare junkies are probably already familiar with jade rollers, and while the jury's still out on whether or not they actually do anything, one thing's for sure: going the extra mile to gently massage your skin with cool jade will make you feel like a million bucks — even when your face roller costs less than $1.
Get it here.
Soft linen PJs (₱350)

Nothing beats slipping into a fresh pair of soft pajamas after a long day of hard work, especially if they're cute. Treat you and your friends to soft linen PJs that won't break the bank — you can even get a pair for the entire barkada!
Get it here.
Reading Pillow (₱1,545)

Since most of us are still working at home, a bed rest and reading pillow like this one from Mandaue Foam will always be appreciated. Use it in bed or on the floor, with a book or laptop, or simply rest on it to watch TV!
Get it here.