On December 1st, Shangri-La Plaza officially marked the start of the holiday season with a Christmas tree lighting ceremony. The 8List team was there to witness the celebration, and we had a blast. Here are some highlights from the evening.
Santa's Wonderland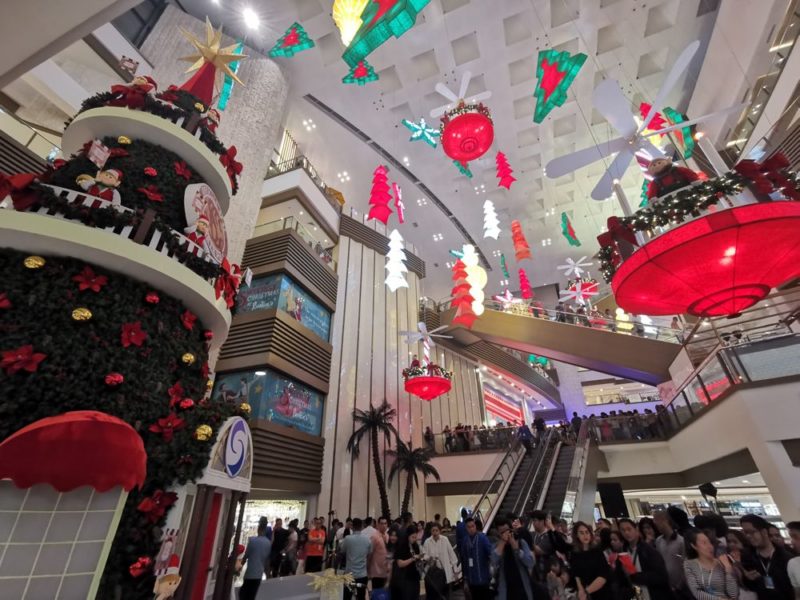 Each year, The Shang goes all out with its Christmas decorations, and this year's decor does not disappoint. The mall's holiday decor evoke the magical, colorful world of Santa's Wonderland. Elves and candy cane pillars welcome guests at the entrances, while giant stars and Christmas balls dangle from the ceiling.
Lighting the giant tree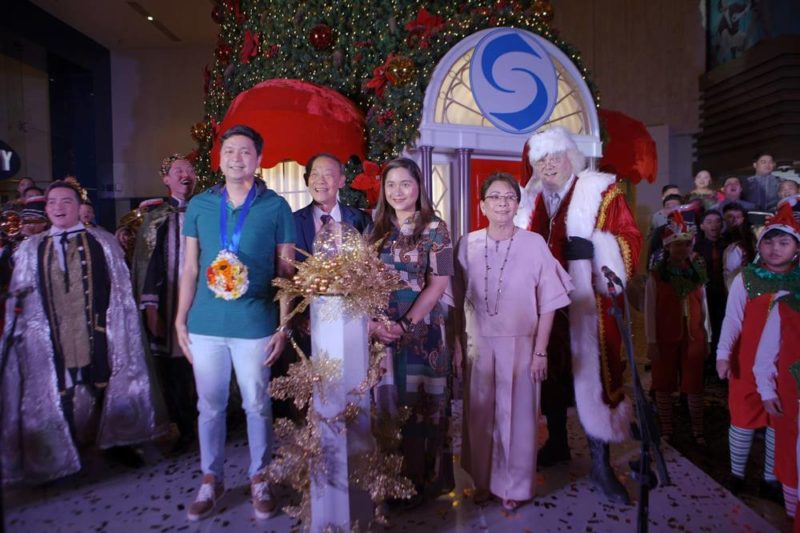 Shangri-La Plaza's Santa's workshop-inspired Christmas tree is one of the largest in the city, standing at 58 feet tall. Lighting the tree was Shangri-La Plaza EVP and General Manager Lala Fojas and Mandaluyong Councilors Benjie Abalos III and Charisse Abalos.
Photo ops galore
View this post on Instagram
With the Christmas tree lit, mall guests quickly took the opportunity to enjoy the holiday vibe and snap photos with it.
A musical celebration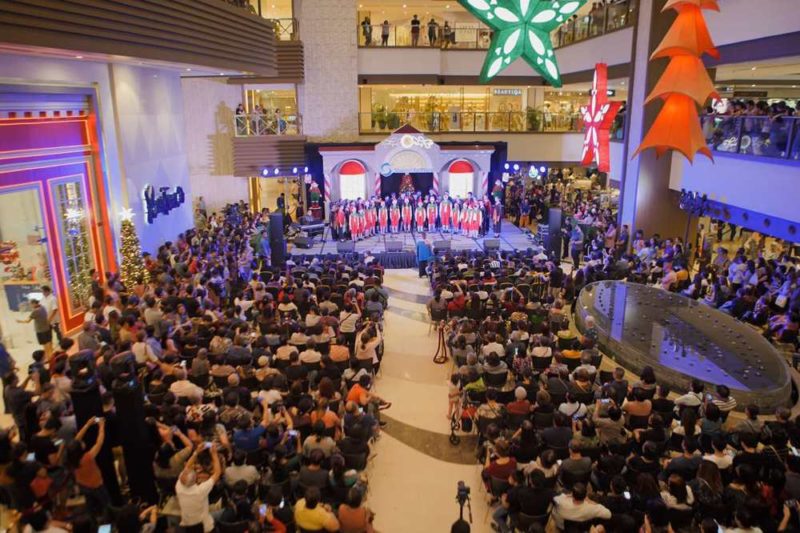 After the tree lighting, the celebrations moved to the grand atrium, where guests were delighted by festive musical performances.
The Madrigal Singers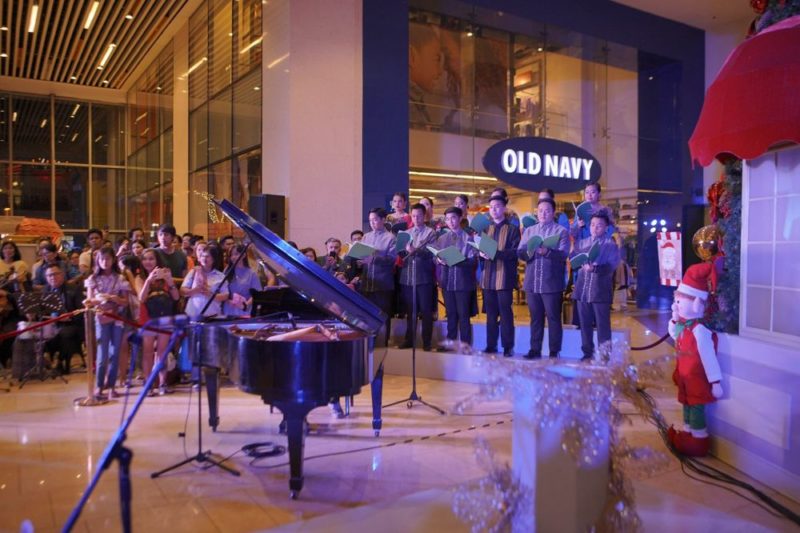 Internationally acclaimed choir the Philippine Madrigal Singers wowed guests with their beautiful renditions of favorite Christmas carols, as well as some old (non-holiday) standards.
Young voices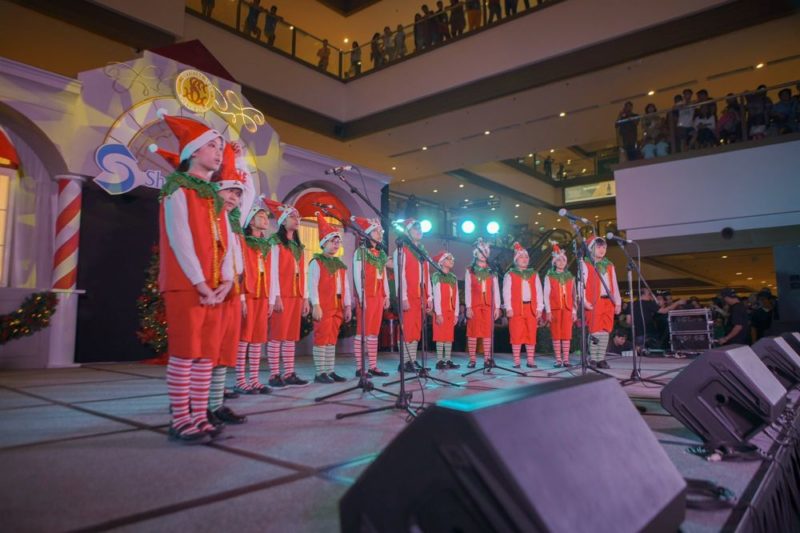 "Christmas is for children," the old song goes. And so it was only fitting that guests would hear young voices perform. Choirs from the Philippine Madrigal Singers Music Studio—namely the children's choir Mini Madz and the high school choir Madz Schola Cantorum—also took the stage.
Jose Mari Chan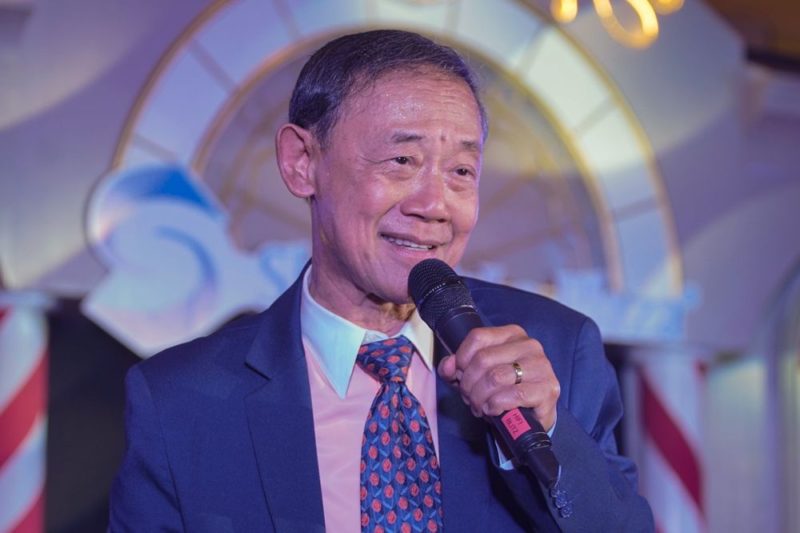 Any big Christmas event isn't complete without the "Father of Philippine Christmas Carols" himself, Jose Mari Chan. The Christmas icon delighted guests with his most beloved Christmas songs, and had the entire mall singing along to "Christmas in Our Hearts".
#FeelTheShangVibe
Shangri-La Plaza's Tree Lighting Ceremony is only one of many activities and concerts lined up for the mall guests in December. Some upcoming acts include the ABS-CBN Philharmonic Orchestra, Ateneo Chamber Singers, Ballet Philippines, and more. Aside from these, Shang will be giving guests the opportunity to win a brand-new Jaguar F-Pace Prestige SUV through a raffle, with every P2,500 purchase until February 16, 2020.
To learn more about Shangri-La Plaza's upcoming events, visit their official Facebook page and follow the Shang on Instagram.